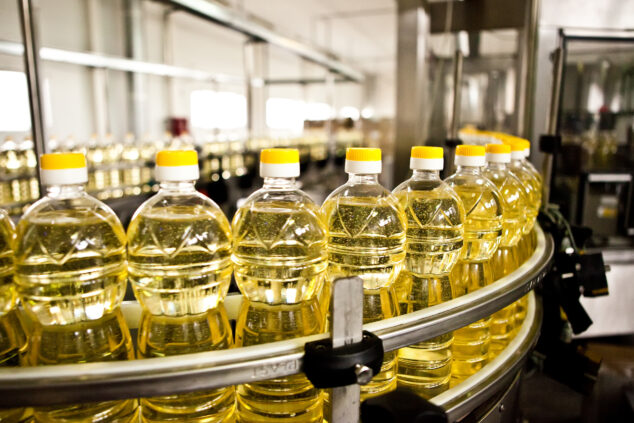 Independent retailers began stockpiling sunflower oil in the same week supermarkets imposed rations, following warnings of an availability crisis created by the Ukrainian war.
Most of the UK's sunflower oil comes from Ukraine, which has led to restrictions in supply, alongside olive and rapeseed oils.
Last week, Tesco announced it was only allowing three items per customer, with Waitrose and Morrisons placing a limit of just two each. Iceland is the latest supermarket to ration purchases of 2l and 5l bottles.
Bal Singh, owner of a Nisa Local in Birmingham, told betterRetailing he started stockpiling oil when reports first emerged of availability issues.
"I picked up extra sunflower oil a few weeks ago because I knew there was going to be a shortage," he said. "We're pretty lucky in Birmingham that we have five or six cash and carries we can source from."
The invasion from Russia has also resulted in the price of cooking oils increasing by 7%, making the products nearly 25% more expensive than a year ago.
Sunflower oil shortage could last for two years
Singh said products usually priced at £1.59 have now gone up to £2.19.
Multi-site Nisa retailer Rav Garcha said he is also struggling to source 1l bottles of sunflower oil.
"We are suffering," he said. "Our shelves are looking pretty ropey. I've been around to the cash and carries, but they are empty, too.
"I'm not encouraging shoppers to use other oils, but they will make that choice automatically as the supermarkets keep rationing us out."
Earlier this month, Nisa warned that remaining stock of sunflower oil in the UK was likely to be "exhausted within the next few weeks".
At the time, betterRetailing understood the availability of the product from Booker had also been affected.
Budweiser to launch Ukrainian beer Chernigivske across retail and hospitality
In a message to retailers, seen by betterRetailing, Nisa said: "It is therefore anticipated that there will be widespread global shortages on sunflower oil for 18-to-24 months."
Samantha Coldbeck, owner of Wharfedale Premier Convenience in Hull, said although she is stockpiling, she isn't rationing because the product is long-life, as opposed to bread and milk.
"We've been sensible and only bought what we can get hold of, but it's a case of letting people know there are alternatives," she said. "We're not rationing yet, but that's because we've not seen customers being silly.
"That's probably because people don't get through a lot of sunflower oil. People might buy one or two, but not six or 12."