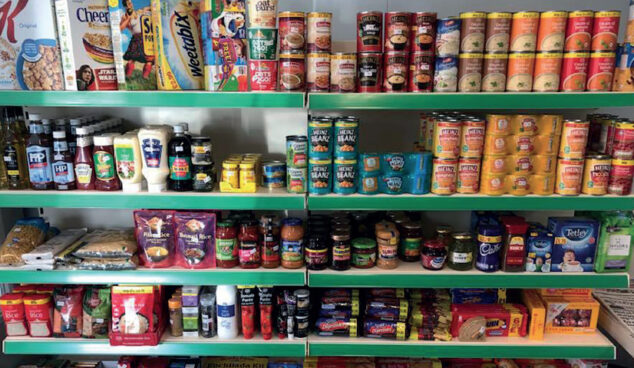 Booker is in ongoing negotiations with the Plunkett Foundation to alter standard minimum delivery terms for community shops, as anger grows over the wholesaler's charges.
betterRetailing has seen messages from 20 community-owned shops complaining that a new £34.95 fee per delivery is harming the vulnerable rural communities they serve, with multiple reports of protest letters written to local MPs and Tesco chief executive Ken Murphy. 
A message from the Plunkett Foundation to community shops, seen by betterRetailing, showed it was in talks with Booker. It told members earlier this month that Booker had suggestered alterations to its terms, though betterRetailing understands these are yet to be confirmed.
The foundation also revealed it was "exploring partnerships" with "other suppliers who would serve community shops and the Plunkett membership network better".
Booker introduced a £34.95 fee per delivery to all non-Premier and Family Shopper customers on 28 February. On the same date, it also introduced a charge of around £10 for click & collect services.
Many community stores, such as Lodsworth Larder in Petworth, West Sussex, serve populations with little or no local access to other grocery shops. Manager Lesley Shaikh told betterRetailing: "We were getting deliveries weekly, but with the minimum-order quantity and the new weekly charge we've had to change to around once per month. 
"It's very disappointing. We stock a large range of local goods, but we need Booker for our value range and basics to make sure that we are inclusive for everybody. In going to monthly it means we can no longer have full availability," she added.
EXCLUSIVE: Booker to charge for click and collect service
Sevie Ashby, manager of Cobham Community Stores in Kent, agreed: "We've got a pub next door. They are lovely, but they also get orders from Booker. Their order and ours come on the same van at the same time slot, yet as a non-profit community shop, it's just us paying [the new fee].
"I asked to use Booker's click & collect service, but only when I arrived at the depot did they tell me there's a new £9.95 charge for that, too. It really felt like adding insult to injury.
"We're reliant on volunteers. They are brilliant and will do anything for the community, but they are mostly over 70 and I can't ask them to do a cash-and-carry run, or load goods in or out on a weekly basis.
"I've spoken to Batleys, who have said they can deliver without charge. Our Booker depot has always been so kind to us. I still want to work with them, but the charge isn't sustainable for us."
Katy Dugard, manager of Woodgreen Community Shop in Fordingbridge, Hampshire, had a similar experience: "We are now in a situation of paying £34 per week for our delivery, but it's not just that, it's the changes on PMPs and margins.
"Just this week, we've had our margins cut on 36 items. Because we're volunteer-run, it's not as simple as going to the cash and carry.
"We stock a lot of local items, but Booker is necessary for our basics range. If we were a farm shop it would be different, but we have a responsibility to make sure we cater to everyone in the community, and that means relying on Booker for things like the Happy Shopper items."
Claire Spendley, Plunkett Foundation's head of community business, recognised the supply and cost issues facing wholesalers and local shops, adding: "While talks continue, Booker clearly recognises the importance of community shops and the huge benefits they bring to their, often isolated, rural communities.
"We're working closely with them to come to an arrangement that benefits our network of more than 400 community shops, and enables them to continue to deliver essential goods and services to local people."
Asked to comment on the alleged preferential delivery terms offer for community stores and its efforts to support community-owned retailers, a Booker spokesperson responded: "We take these changes very seriously and regrettably have been forced to take this difficult decision due to rising costs." 
Read more Booker Wholesale news