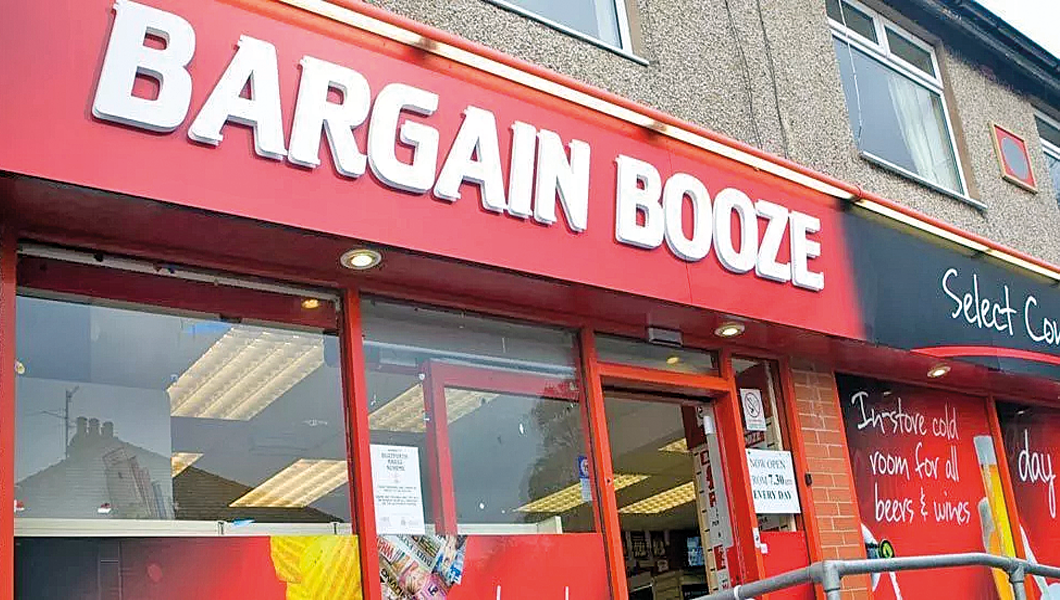 Bestway is to transform the Bargain Booze brand into a "destination" for premium spirits and the latest craft beer trends.
The wholesaler revealed its latest plans for the symbol group at its Drinks at Home conference in Liverpool on 7 October. Although the range will still contain traditional brands such as Stella Artois, Old Speckled Hen and Strongbow, Bestway plans to introduce sections dedicated to premium lines such as Au and Ciroc vodka, alcohol-free beer, craft ales and vaping products.
Explaining the plans, Bestway managing director Dawood Pervez told betterRetailing: "A quarter of pubs won't reopen following the pandemic and the public has adapted to drinking at home. They've bought the ice trays and the pint glasses.
"They'll save a significant amount of money drinking at home and this gives our franchisees an opportunity to get them to trade up. Within Bestway, sales of Bira Moretti are 200% up. Customers will want to buy an expensive bottle of Tanqueray gin and Fever Tree from stores because they're still saving money."
The wholesaler's retail director Mike Hollis added the strategy would help dispel the perception that Bargain Booze stores were about "piling it high and selling it cheap."
Bestway also revealed there's an opportunity for Bargain Booze franchisees to differentiate from the competition by providing customers with expert advice on the latest alcohol brands and trends. Its trading director Kenton Burchell said: "Our franchisees want to be the first to market with products and be a destination for customers to have their drinks at home. They want to be at the forefront of retail innovation.
"They're a big point of difference in their communities. Customers like talking to them about alcohol and they're passionate about recommending the latest trends."
Hollis also revealed the Bargain Booze brand is soon to be launched as standalone areas within Best-one or Costcutter stores.
Read more Bestway Wholesale news