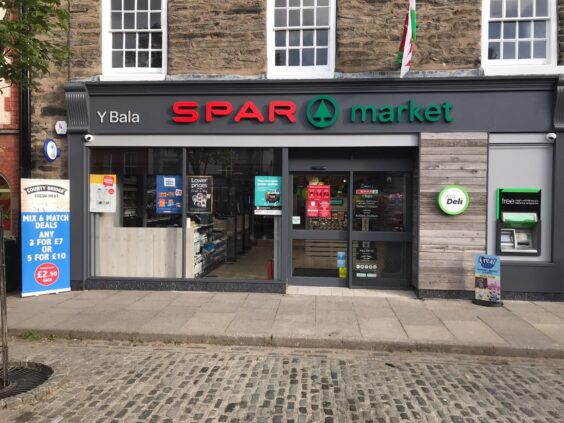 Following a complete refurbishment, the Blakemore Retail business reopened its Bala store under the Spar Market fascia.
The Spar Market concept is tailored to larger convenience stores. Each store has a variety of products in the fresh, frozen, and grocery categories that can be used to prepare a meal or to get food on the go.
Spar Bala which aims to attract both locals and tourists, offers a variety of fresh produce and food from local suppliers including Ellis Eggs, Edwards of Conwy, Blas y Fwyd, Village Bakery and Henllan Bakery.
A new Daily Deli hot service counter offers ready-to-eat meals from breakfast to dinner, as part of Blakemore's food-on-the-go range. Other services include a self-serve Philpotts coffee machine, Tango Ice Blast frozen slush machine and F'real shakes and smoothie bar.
Managing director at Blakemore Retail, Matt Teague, said: "Spar Market is an exciting new format for Blakemore Retail that will help differentiate our Bala store for the location and market.
UPDATED: AF Blakemore capping alcohol amid UK heatwave and Euros
"New store formats and our Store Cluster Strategy mean that we are better able to design stores to reflect the core shopping missions of our customers than ever before.
To serve customers better, Spar Bala has added new self-scan checkouts. Employees in the store have also utilized headsets to improve communication and drive more efficient operations.
Teague added: "All of the new features have been designed with the customer in mind and offer something for everyone."
A Spar Natural refill station for dried goods is also available in the store, allowing customers to buy in a more environmentally friendly manner.
Read more AF Blakemore news