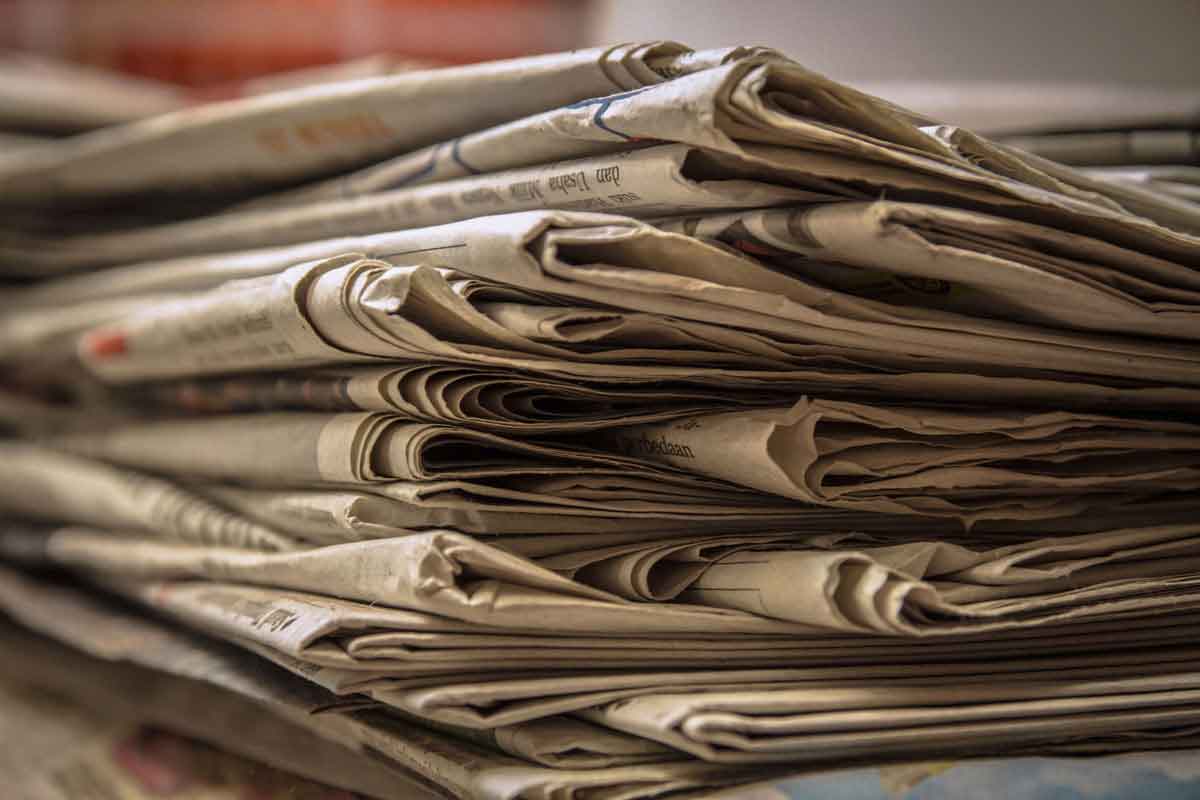 The news supply chain pulled out all the stops to get papers to stores following England's late-running game on Sunday night, according to retailers and experts.
Despite Sunday's game not concluding until 10.54pm and the National Distribution Monitor showing an average of less than 33% delivery time compliance, the NFRN recorded no related complaints to its Connect helpline on Monday, and stores spoken to by betterRetailing reported receiving good levels of service.
The news follows retailer demands for a review of cut-off time extensions following delays caused by earlier England Euro 2020 matches.
Former NFRN northern district president Graeme Pentland said a motion would be put to the trade group's annual conference in October to highlight that the practice can hinder, rather than help, newspaper sales.
"Every day during Euro 2020 we've been getting our papers later, usually around 50 minutes beyond our time, some days as much as 90 minutes," added Hitesh Pandya, of Toni's News in Ramsgate.
New Extinction Rebellion protests lead to emergency measures by newstrade
"I don't think it works for big HND retailers, small HND retailers or over-the-counter sales."
David Piper, of Sussex-based HND specialist Pipers News, said: "Our supplies were about 45 minutes later than normal [on Monday], but we expected this and were ready to manage the later delivery, so there was minimal disruption.
"As an HND specialist, we do not benefit from good news stories, so sadly experienced no uplift in sales.
"When big events lead to cut-off extensions, we only suffer the downside, but one has to be thankful for the reliability of regular sales the rest of the time."
Asked about the extensions, the NFRN called on publishers to share data explaining how the cut-off extension during Euro 2020 and other major events benefit sales.
EXCLUSIVE: Tesco follows Waitrose in banning single-use plastics from magazines
National president Stuart Reddish said: "The publishers should justify the policy by giving us information on sales and the effect it has.
"They did that well with Prince Philip, when it was a breaking news story, and the extension did help sales."
Responding the day after the Euro 2020 final, News UK retail director Neil Spencer told betterRetailing: "Big news events can drive double-digit sales increases, so it's vital to have the latest news and insight in our papers, with retailers displaying the front and back pages prominently in impulse locations.
"The Sun and Times have led the market in their coverage of the Euros, ensuring the final results are also accompanied by the in-depth analysis that is so important for our readers and your customers.
"We appreciate a later print time can affect delivery times, but we are also mindful of the importance of providing readers the best-possible product while ensuring our newspapers reach your store as early as the supply network will enable. Thanks for your ongoing support on such a momentous occasion."
Read more news and articles about the newspaper and magazines category and click here for the latest ABC circulation figures