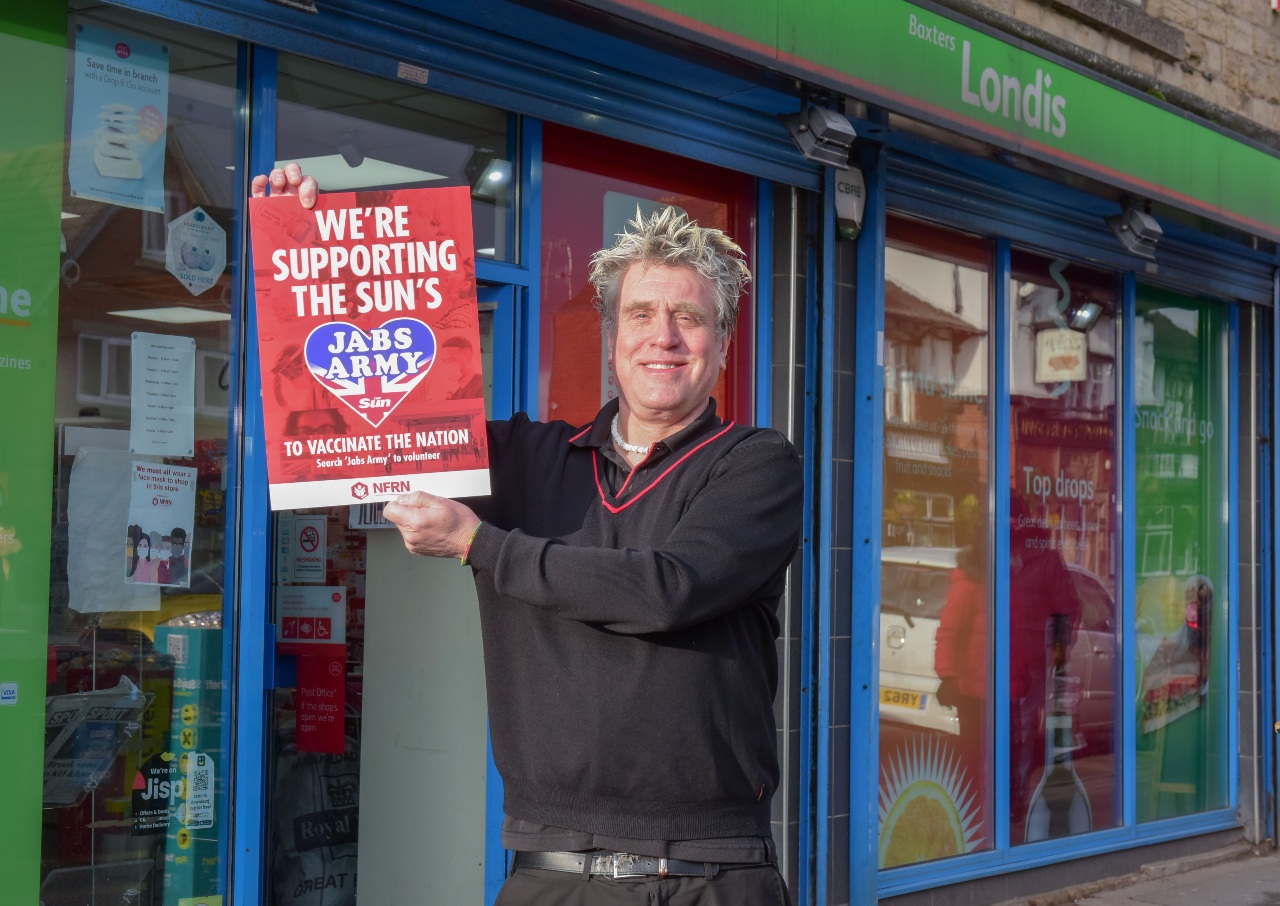 The NFRN is backing The Sun's Jabs Army vaccine campaign, which has already recruited 50,000 volunteers to help with the rollout of the Covid-19 vaccine.
Pledging members' support, national president Stuart Reddish was photographed putting up a Jab Army campaign poster in his store in Sheffield.
Stuart said: "NFRN members have been at the frontline throughout the pandemic, going above and beyond to keep their communities watered and fed, providing access to all the services their customers require and, most of all, keeping everyone safe.
Advice on new Covid-19 grants for struggling stores
"Up and down the UK, our members see firsthand the devastating effect that Covid-19 is having. That's why we, at the NFRN, are proud to back The Sun's fantastic Jabs Army campaign. I will be calling on our 11,500 members to encourage their customers to get involved with the biggest vaccination programme in British history."
The campaign has been backed by the NHS, prime minister Boris Johnson, along with Labour leader Sir Keir Starmer, who said it was "another chance for all of us to do our bit to support the vaccine effort and defeat this virus".
Retailers ask for priority in Covid vaccine rollout
Retailers can download The Sun Jabs Army poster on the Fed's website to show their support and enter The Sun's news bill competition. NFRN members will also receive a free poster in the February edition of the Fed magazine.
Retailers can send a picture of poster displayed in their store to growsales@news.co.uk to be entered into a prize draw to win £50 off their news bill.
Find out more on our coronavirus information hub for retailers