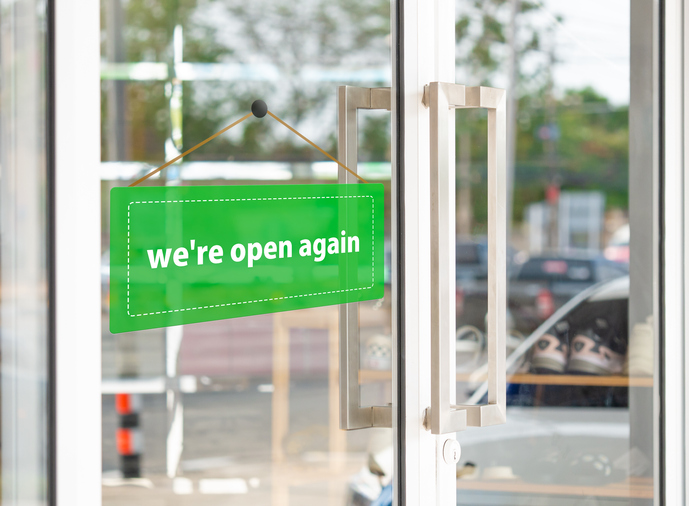 Stores have reopened following support from the NFRN in tackling issues with key suppliers.
Julie Brown was ready to reopen Livingstones Newsagents in Comber, County Down, but was told it would take seven days to start receiving newspapers and magazines again.
The NFRN said that after it helped query the delay with her wholesaler, Brown began receiving supplies the following morning.
Low footfall in Lucia Hughes' town centre Top News store in Omagh forced the store to shut.
More than four weeks later, with costs accumulating, Hughes needed the £800-worth of credits owed but not paid out by Menzies. "After we told our NFRN retail development manager, Karen McKinney, we received the cheque three days later," she said.
NFRN to honour heroes of retail
Though more credits remain owed by Newspread, the retailer thanked McKinney for continuing to work to get her the funds back. "Footfall is still an issue, but hopefully we'll soon be back," she added.
In Hemel Hempstead, Hertfordshire, Apsley News is also back serving customers after the NFRN helped resolve voucher, credit and reinstallation of supplies for owner Prakash Pabari.
Asked for advice on stock, trading and cash flow for other stores considering reopening, Pabari told betterRetailing: "We're at around 20-30% of our normal business, so are starting back up with a focus on essential stock. It may be quiet, but it's about winning back your regular customer trade.
Coronavirus: NFRN Hardship Fund hits £200k
"Look around at what is open near you for opportunities. We've got a café next door that will be opening again for takeaway, so newspaper displays will help us win some morning custom."
Hardship grants from the NFRN have also helped stores weather closures. The organisation has now paid out more than £30,000 of the £200,000 raised so far.
One anonymous retail recipient commented: "During this difficult period for so many businesses like ours, we felt there would be no way out. However, the NFRN hardship fund has helped us far more than we thought it would."
NFRN ADVICE FOR REOPENING YOUR STORE
Tell employees and confirm they are in good health
Once back in store, brief staff on hygiene, social distancing and any new policies
Source protective equipment – the NFRN is offering protective screens, posters, floor stickers and face masks to members
Reconnect utilities and check technology and security equipment
Check stock levels and contact the NFRN for help with sourcing issues
Give your news wholesalers as much notice as possible – ideally seven days
Check newspaper standing orders and consider adding extra copies of in-demand puzzle, children's, home and gardening titles
Consider limiting the number of people in store at any one time
Frequently wipe down 'high-touch' areas
Review opening hours – shorter times help with cleaning and stock replenishment
Apply to the NFRN's Covid-19 Hardship Fund if you are in financial distress
Find out more on our coronavirus information hub for retailers