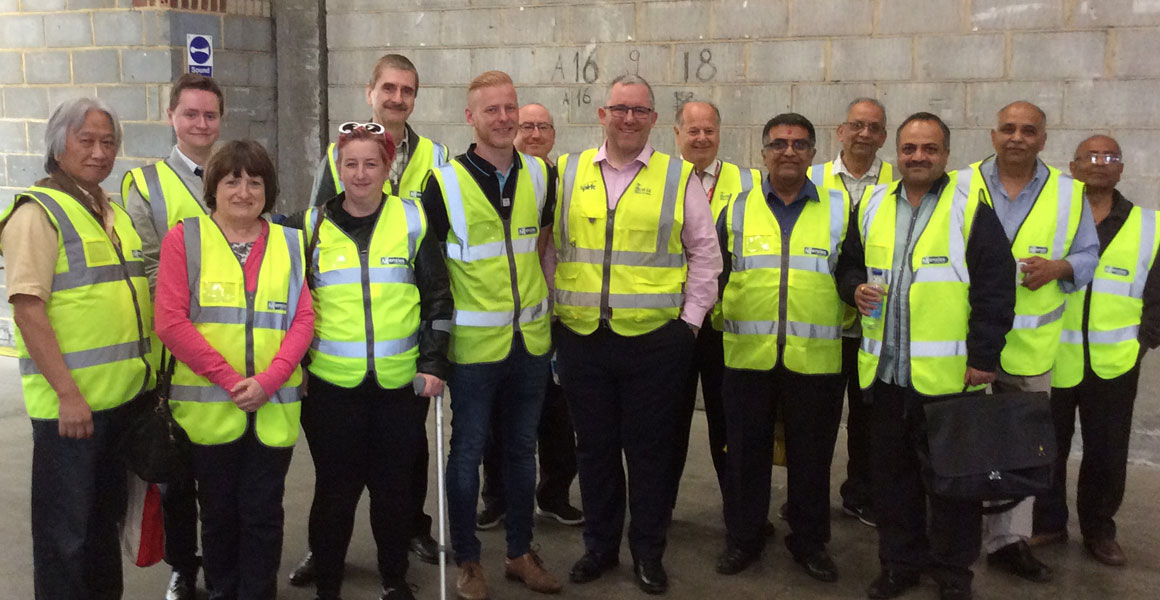 A group of independent retailers from the NFRN South East, London, and Eastern Counties districts built their understanding of the news supply chain during a tour of Menzies's Distribution depot in Maidstone last week.
The joint initiative between the NFRN and Menzies allowed the 28 retailers to ask questions and learn more about the distributor's operations.
Brian Murphy, NFRN head of news and magazines, said: "This visit gave retail customers served by Menzies a chance to understand the packing and returns process. It also gave them a chance to see the scale of the business and gain a better understanding of why bunching occurs."
He added: "These trade days are a fabulous networking opportunity and those attending can meet district officials and NFRN staff and renew acquaintances."
North West Kent member Jeet Chopra said: "It was a very positive day as Menzies management took retailers around the warehouse for a better understanding of the logistics of packing magazines."
Further trade days are planned between now and the end of the year with both Menzies and Smiths News.
An event will also take place on 11 October at Menzies Belfast and on 29 November at Menzies Dublin.