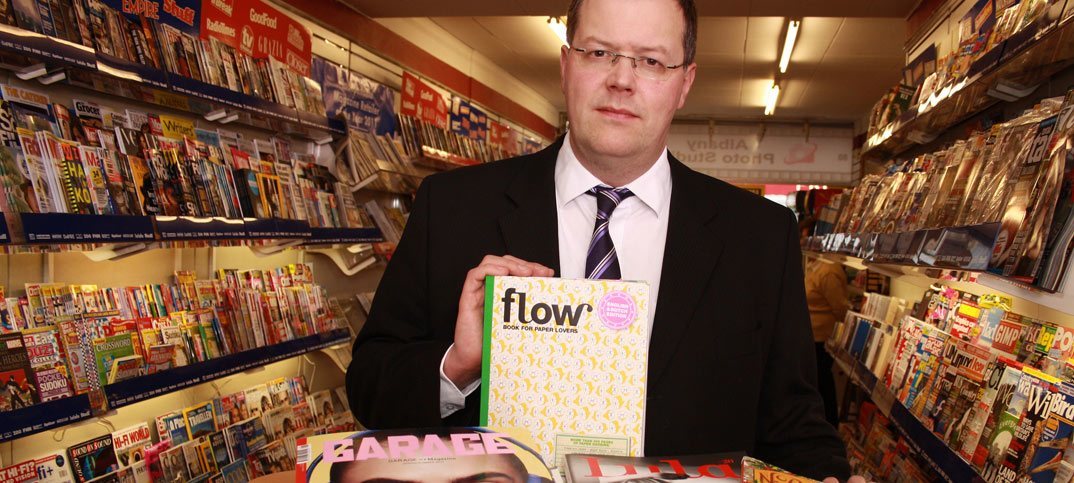 Wrapping up the NRFN's best-ever commercial session, something struck me: everyone was awake
. I received some great feedback on my presentation on how four retailers are building their own unique brands, so wanted to share some of my key points.
First was Cardiff newsagent Mark Dudden, who built a reputation as the best independent magazine retailer in Wales. He sources niche magazines straight from Comag with high-end art and fashion titles – he sells more copies of Flow at £9.95 than OK! – a real success story.
Mr Dudden uses word of mouth, social media and eye-catching window displays to build his brand, and says being first in with new trends, like adult colouring-in, is crucial.
Secondly, Kay Patel's Global brand dates back 40 years and, with six shops, is a bigger name in his area than any symbol group. His brand is built on a great offer, availability and price. It's why he was able to open a CTN yards from his c-store because he was confident the right offer would attract new shoppers to the brand.
Paul and Pinda Cheema kept their father's name, face and words prominent all around their newly re-fitted store to build on his 33-year reputation in the community. Messages like "inspire yourself at Malcolm's" appear on signs, bags and uniforms to keep conversations going around the store.
And Andrew & Stephen Jempson focus their East Sussex chain on the little things supermarkets can't or won't do and use social media to sell their staff and personalities rather than the business to get customers to associate with individuals.
It was great to share this advice with quality retailers and, most importantly, hear how they are using it to build their own brands.