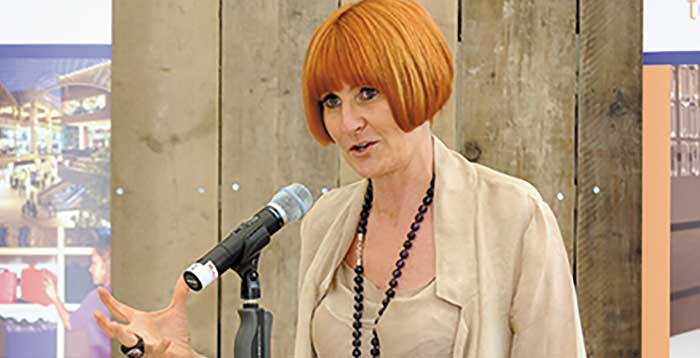 Three years on from her first review into the state of the high street, retail guru Mary Portas has returned to the town centre and declared that the convenience store is as vital as ever.
The TV presenter praised the independent sector in her report and warned that supermarkets thinking of returning to the high street face a challenge from indie retailers. 
[pull_quote_right]Here's a note to the supermarkets, if you're moving back, be prepared for a fight[/pull_quote_right]
But she warned that town centres still face a battle for shoppers from out-of-town developments, citing ACS research which suggested that more planning permission is being given to shopping centres away from their home on the high street. 
Her report, Why High Streets Still Matter, states: "Since the economic downturn, careful consumers now prefer to buy little and often and do so in the shop around the corner rather than out of town superstores… And here's a note to the supermarkets, if you're moving back, be prepared for a fight. The local independents aren't taking it lying down anymore."
ACS chief executive and chairman of the policy arm of action group Future High Street Forum James Lowman said: "ACS welcomes Mary's latest contribution to the debate, in particular the recognition of convenience retailing as a driving force behind high street growth and diversity. We continue to be committed to working with Mary and the Future High Street Forum to deliver sustainable and diverse high streets."
Not all retailers have noticed the benefits of the trial Portas pilot schemes introduced to see if life could breathed into towns.
Balbir Singh from Premier Tettenhall supermarket in Wolverhampton, one of the chosen towns, said: "I've not seen any benefit. It can't have had much of an effect – I've not even heard of it."