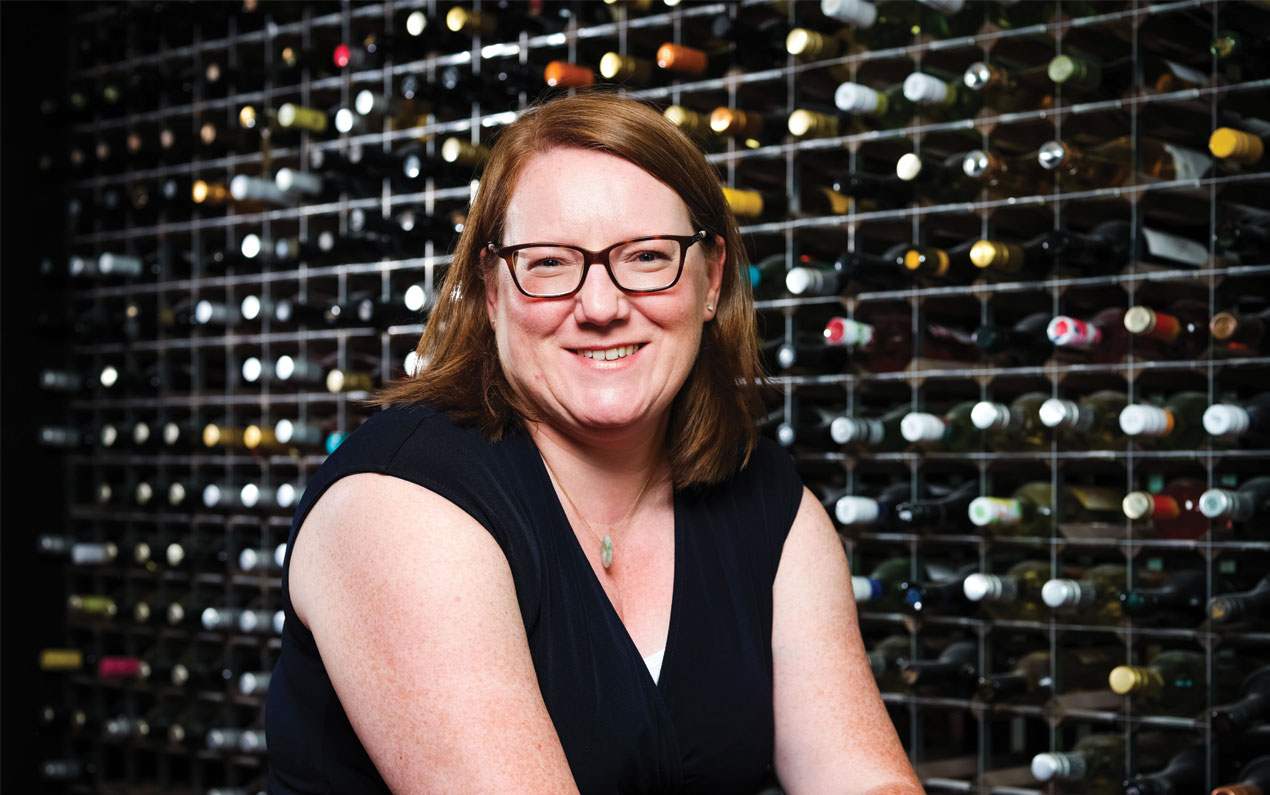 Industry Profile
Company Treasury Wine Estates

European marketing director Kirstie McCosh

Profile TWE is an Australian wine supplier, owning brands such as Wolf Blass,
Blossom Hill, 19 Crimes and Lindeman's.

Latest news TWE recently announced Wolf Blass' partnership with the ICC Cricket World Cup,
supported by a £1m campaign, alongside launching Blossom Hill Gin Fizz.
How can independent retailers offer a varied selection of wines, without confusing shoppers?
It is important to get the basics right. Make sure you have a balanced range of wines across all price points, including a core selection from brands that shoppers trust.
You also need to keep up to date with key trends to ensure you're staying ahead of the curve and offering new and exciting products as well as your core range. An example Treasury Wine Estates (TWE) would offer is new Blossom Hill Gin Fizz, which taps into consumers' growing desire for products that blur the lines between categories.
How big is the wine category, and how much is it growing by?
The independent channel is at an interesting stage, with figures showing that while volumes are down by 2.5%, value sales are up by 0.8%, so there clearly continues to be a growing trend for trading up to more premium wines.
Standard wines are more often being purchased as part of grocery shopping, and customers are looking for more premium (£7 to £9) wines in convenience and impulse, so this is where retailers need to focus more of their attention.
What support does TWE provide to independents looking to capitalise in this category?
TWE is committed to working closely with our customers to help drive their sales; we help them understand our range and merchandise effectively in store. We are also working proactively with key customers, reviewing their ranges and implementing best-in-class wine retail principles, such as planograms.
What are the biggest wine trends?
Premiumisation is a trend that exists across all categories – and wine is no different. Insight is clearly showing that the growing area in this channel is wines priced £7 to £9.
TWE has invested and innovated across different brands and styles of wine to appeal to shoppers that hit that price – from Wolf Blass' sponsorship of this summer's ICC Cricket World Cup to the continued success of 19 Crimes.
There is a blurring of categories between beers, wines and spirits (BWS). Wine is traditionally behind other BWS categories in innovation like this – but TWE has recognised the opportunity here, and is now leading the way through its recent launch of Blossom Hill Gin Fizz.
The desire for refreshing lines is a trend across the wine category – and one of the big drivers of this is pale, dry rosé – and now we are seeing growing demand for better low- and no-alcohol wines.
What is your ranging and merchandising advice for customers?
TWE would recommend ranging by taste profile. It is important for retailers in the independent channel to keep grape varietals together and offer a choice of 'good, better and best'.
Often, the best merchandising displays in the impulse channel focus on occasions, and summer is a great example of an opportunity for wine to drive sales.
You could cross-merchandise complementary categories and drive overall spend. For example, bring together categories such as wine and food for picnics or barbecues.
How can retailers make a bigger profit from their wine range?
Wine shoppers are valuable because their basket spend is more than double that of non-wine shoppers. They tend to spend longer in store and put more items in their baskets.
By encouraging them into your store and increasing the number of shoppers buying wine, you should see a strong uplift in overall profits.
Make sure you are encouraging customers into your wine section by signage. More than two thirds of convenience shoppers are only visiting the aisles they had planned to go to, while a fifth are only going to the till.
Industry Profile: Grenade's Mike Simons on how to benefit from the protein category