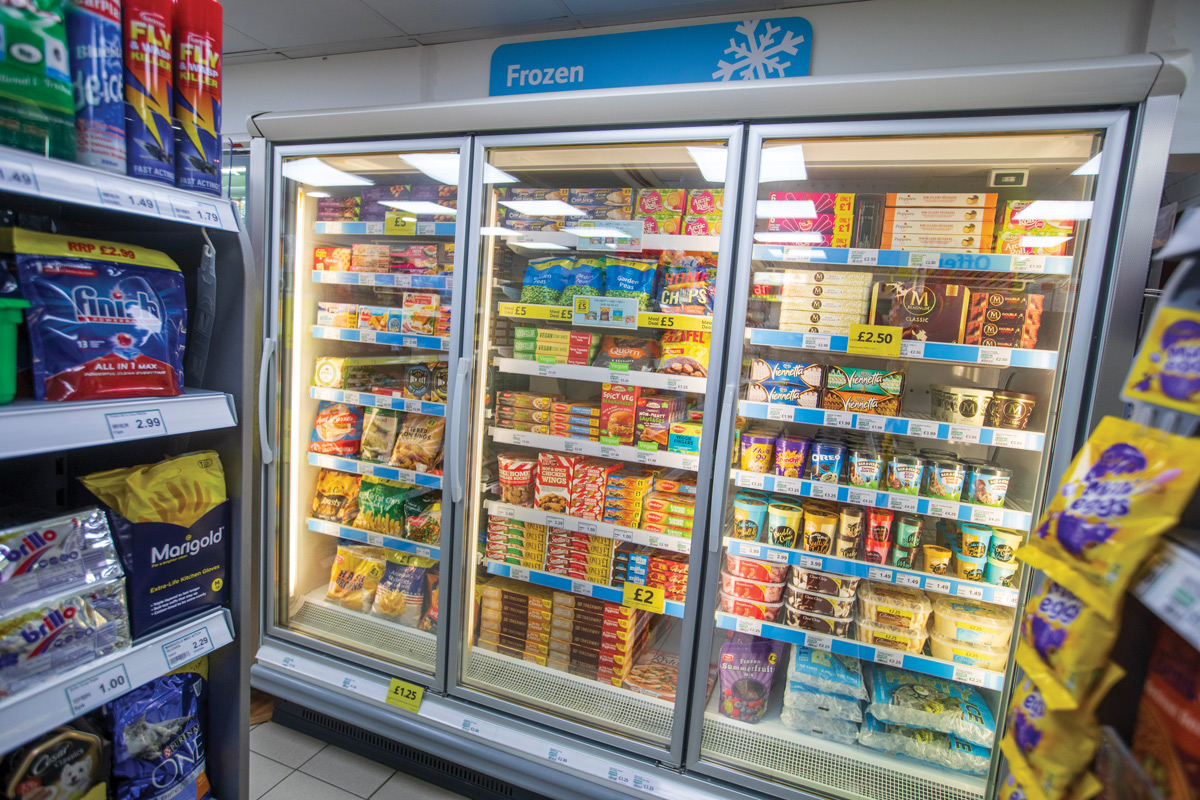 Changes in frozen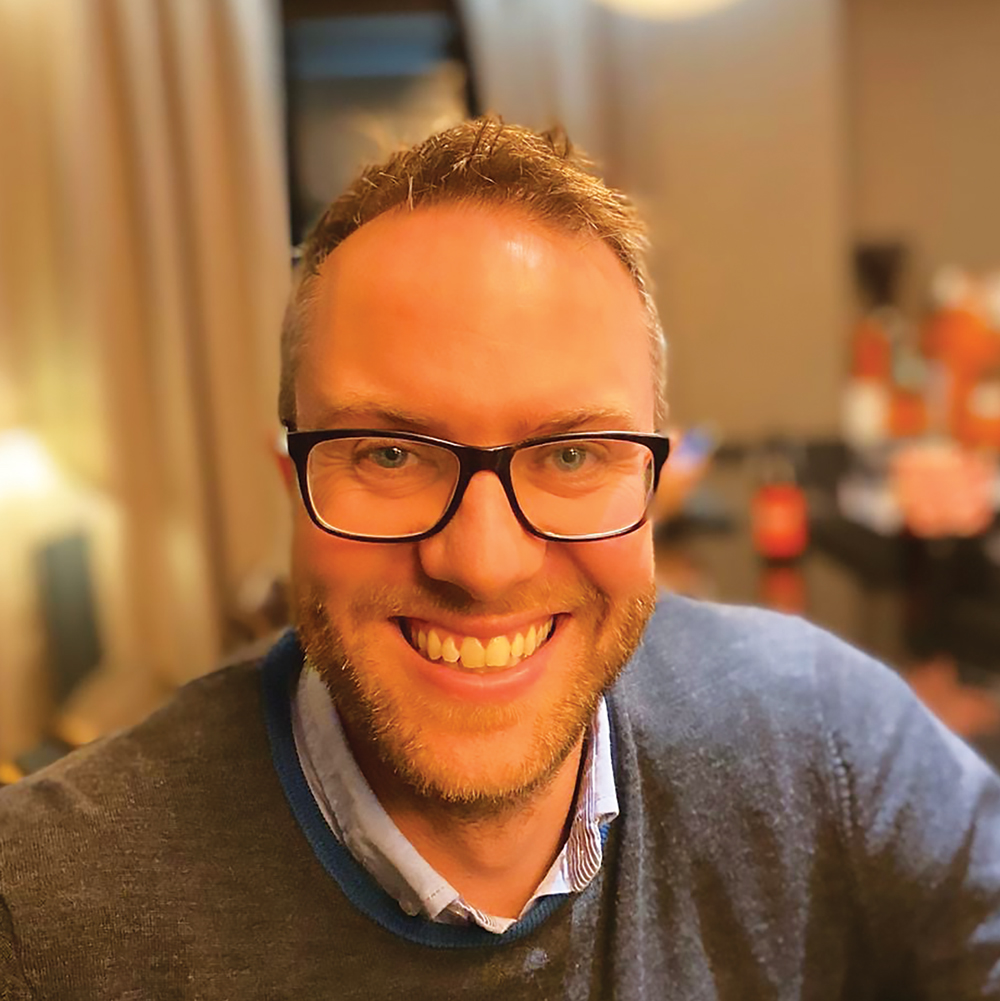 How has Birds Eye responded to the coronavirus?
The past few weeks have been mad, to say the least. From a sales perspective, for the past five or so weeks, our sales have been double what we'd expect in convenience stores.
In one of those weeks, it was four times as much, and there's been a lot of logistical work behind the scenes to cope with that.
We've responded by creating a clear core range for customers and we've condensed our range to focus on the real priorities.
For the short term, we've stopped producing price-marked packs (PMPs) where we have an equivalent non-PMP, which has helped us get our factories working in the most efficient way possible.
For wholesalers and retailers, there are no pricing changes, and we've seen some great collaboration from our trade partners.
Birds Eye has also launched a 'So what's for tea?' campaign, which gives shoppers ideas for recipes. It's not just about evening meals, though – shoppers are having to make more lunches at home, too. 


What will happen next?
For as long as we're in lockdown, we're anticipating sales will stay at double the level we'd otherwise expect. The trend behind this is that more people are walking to their local stores.
There are more younger shoppers coming to the convenience market, and this represents a real opportunity to showcase local stores.
Getting younger people into convenience stores has previously been a challenge, and here's the opportunity to really embed that feeling of localness.
We're anticipating that we'll bring price-marked packs back in June, but we need to be realistic that this is a changing situation.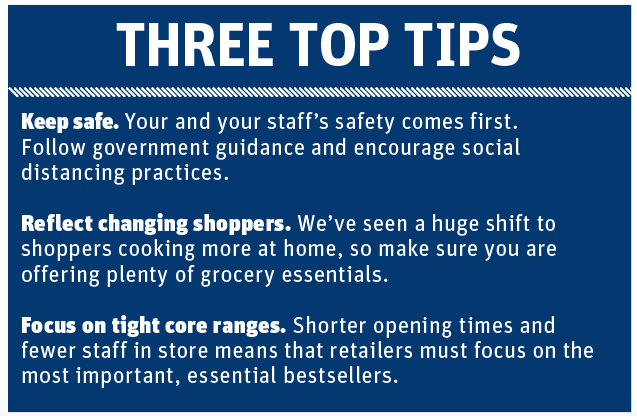 How can retailers keep their stores and staff safe?
Convenience retailers and their staff have been fantastic in recent weeks and we've seen some great examples on social media of independent stores stepping up to this unprecedented challenge.
First and foremost, retailers need to make sure they and their teams are staying safe.
There are some great initiatives with many independent stores putting up screens at the till to protect their staff very quickly.
Close your store for an hour during the day if you need to so you and your staff can replenish safely. Use social media to communicate with your shoppers. 


What advice do you have for retailers to succeed during this time?
For businesses to be successful, they have to focus on the top sellers, especially with higher footfall coming into stores and fewer staff hours. Twenty per cent of families are now having more mealtimes together than before, so recognise this change in shopper habits and reflect the demand in store accordingly.


BIRDS EYE'S CORE RANGE
Chicken
BIRDS EYE CHICKEN DIPPERS 12s
BIRDS EYE SOUTHERN FRIED CHICKEN 2s
BIRDS EYE CRISPY CHICKEN 2s
BIRDS EYE ORIGINAL CHICKEN CHARGRILLS 2s
Fish
BIRDS EYE OMEGA 3 FISH FINGERS  10s
BIRDS EYE COD FISH FINGERS 10s
BIRDS EYE BATTERED COD FILLETS  2s
Burgers
BIRDS EYE CHICKEN BURGERS 4s
BIRDS EYE BEEF QUARTERPOUNDERS  4s
BIRDS EYE ORIGINAL BEEFBURGERS 4s
Veg
BIRDS EYE GARDEN PEAS 375g
BIRDS EYE PETITS POIS 545g
Pots
AUNT BESSIE'S CRISPY HOMESTYLE CHIPS 700g
AUNT BESSIE'S ROASTIES 700g
BIRDS EYE POTATO WAFFLES 10 PACK
Yorkshires
AUNT BESSIE'S GOLDEN YORKSHIRES 12s
Pizzas
GOODFELLA'S STONEBAKED THIN MARGHERITA PIZZA
GOODFELLA'S STONEBAKED THIN PEPPERONI PIZZA
Find out more on our coronavirus information hub for retailers