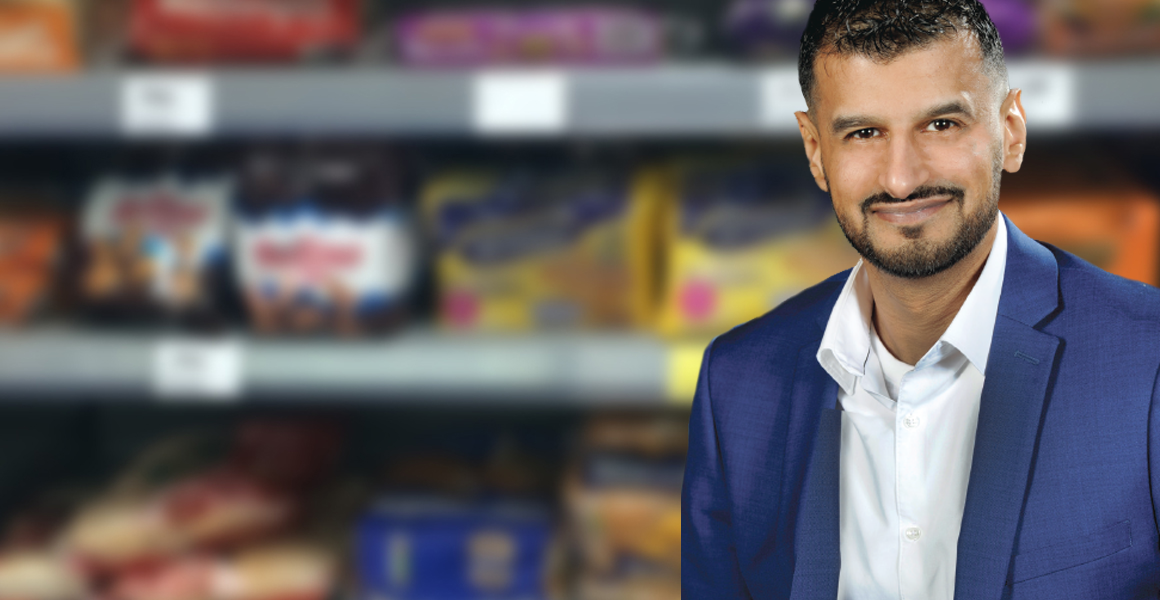 Company CV
Company United Wholesale
Managing director Asim Sarwar
Profile As part of the Today's Group, Glasgow-based United Wholesale works with 528 retailers under Day-Today and USave fascias.
Latest news Managing director Asim Sarwar is to succeed Dennis Williams as the Scottish Grocers' Federation president in October.
---
As Scotland becomes the first testing ground for legislation such as Minimum Unit Pricing and the Deposit Return Scheme, Asim Sarwar outlines how he is helping Scottish retailers overcome these issues in his role as United Wholesale's managing director
RN: Are you worried about the level of uncertainty in the market at the moment?
Asim Sarwar: P&H going into administration certainly helped because we picked up new retailers, including 10 Costcutters, in the immediate aftermath. Conviviality's Bargain Booze stores, meanwhile, were a bit out of our reach and we don't do much business with restaurants and bars, so its collapse didn't concern us as much. More widely, though, it is worrying when you consider major high street retailers such as Maplin and Toys R Us have gone.
RN: How will you ensure nothing similar happens to United Wholesale?
AS: We're looking to increase the number of stores we work with from 528 to 545 by showing retailers the investment we're putting into trends such as vaping. We've already made £1m in vape sales over the past year and we'll continue to invest in this trend by ensuring retailers get the latest products first. We'll also provide them with education on legislation by working closely with suppliers. Some of our top retailers are generating £800 a week in vape sales, with net margins of 45%.
RN: Does this mean there is no interest in any of Blakemore's warehouses?
AS: We are always on the lookout for potential opportunities and possible acquisitions are something we'll consider. However, I don't think Blakemore covers any areas we're interested in right now. We're keen to consolidate our position in Scotland and we know there is still further growth to be had.
RN: Retailers in Scotland are being hit particularly hard by legislation. How are you helping them with these challenges?
AS: There is a lot of uncertainty in Scotland with the Deposit Return Scheme and Minimum Unit Pricing, and I want to use my upcoming role as SGF president to ensure retailers don't get hit hard. Lobbying more on legislation will be key. I believe in the benefit of DRS and the effect it has had on reducing plastic and litter in other countries, but we have to make sure retailers don't bear the brunt of having to pay for the facilities to make this possible. DRS should be a UK-wide initiative, but the SGF's lobbying will hopefully have a benefit on governments' future decisions throughout the rest of Britain.
RN: How will the impact of legislation on suppliers hit retailers?
AS: Unlike the sugar levy which has been a nationwide issue, suppliers have the problem with MUP where they have to reformulate their alcohol products and plan two factory runs for Scotland and the rest of the UK. It's a nightmare logistically. If we can find a way to resolve this issue, then we can hopefully make it easier for manufacturers with their supply runs. Suppliers will be able to spend more time working with retailers. Store owners might also find it easier to communicate with customers on these changes.
RN: Your upcoming role as SGF president affects retailers in Scotland, but how else can retailers throughout the rest of the UK benefit?
AS: I want to work with more stores in Scotland. There are a large number of independent retailers who are not SGF members and I want to show the value they can get with us, whether that is through education on staff training or legislation. These areas can be confusing and anything we can do to help make retailers' lives easier is certainly vital. I am aiming for positive results, which will show store owners outside of Scotland the benefits of being part of a trade organisation.
Read more: How Scottish retailers are adapting to Minimum Unit Pricing