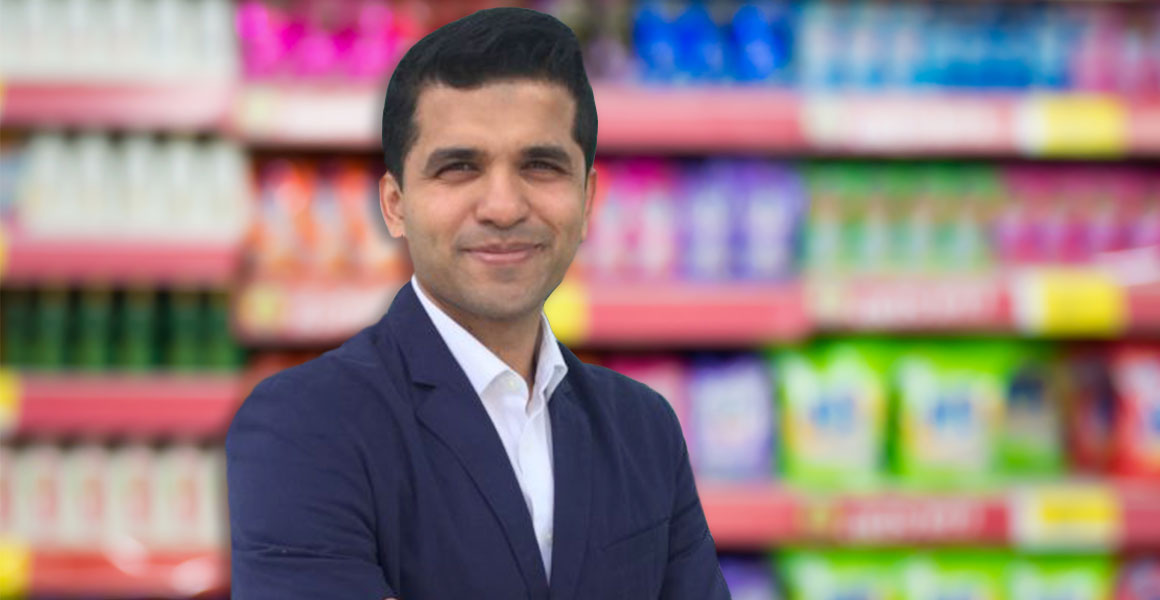 Company Procter & Gamble
Director for convenience, wholesale and club channel at Procter & Gamble Sandeep Hegde
Profile Procter & Gamble is a leading supplier in the household category, home to some of the UK's best-known cleaning and beauty brands, including Head & Shoulders, Gillette, Fairy Liquid and Ariel.
Latest news Aiming to tap into the premium cleaning category, the supplier has launched a new Flash Ultra Power range coming in a variety of formats, including wipes, a handheld spray, a multi-surface cleaner and a Magic Eraser marks and stains remover.
---
RN: What are the biggest trends this year in the household category?
Sandeep Hegde: Retailers should stock smaller pack sizes. With more people living in cities, we're seeing more shoppers purchasing smaller packs. A well-stocked household section can drive growth through this increased frequency. Also, retailers should swap powders for pods because there is an ever-growing demand for wet formats in the laundry sector and retailers can embrace these changes to deliver strong sales. We've seen laundry sales value increases of more than 60% from retailers who have swapped powders for pods. And lastly, offer the best-quality products – we are living busier lifestyles than ever before,and this means the cleaning products shoppers buy need to be easy to use and effective.
---
RN: How can independent retailers stand out against the multiples in this category?
SH: Retailers need to ensure the category is more visible in-store and use seasonal events, like spring cleaning, to promote these fixtures. Retailers should stock the right products to meet shopper demand, so stocking the core items is vital. Pricemarked packs are also popular with customers, who can be confident they're getting good value, therefore our Fairy is pricemarked at £1.29.
---
RN: Why is it important to dedicate a space for household goods and beauty and health products?
SH: With the average shopper visiting their local store 3.6 times a week and spending £10.90 per trip, a well-stocked and dedicated household and beauty section can help build customer trust. Retailers who ensure they have well-stocked homecare, beauty and health aisles with leading brands are in a great position to make the most of the growth opportunities available.
---
RN: What is P&G doing to help retailers have the best range in-store?
SH: We have invested in the ShelfHelp scheme to hear feedback direct from retailers and pass this knowledge on to other store owners. Through our ShelfHelp website we can provide every convenience retailer with the right size planograms and insights to help them maximise their sales according to the space they have available.
---
RN: What can retailers expect from P&G this year?
SH: We started 2018 by launching new products, including Bold, Ariel and Fairy 3in1 pods and Fairy Dish Wash reformulation, as well as innovations across the Febreze portfolio and new premium Flash Ultra Power range.
---
RN: What are the two biggest mistakes retailers make when it comes to ranging and merchandising?
SH: The homecare category is a big opportunity for retailers as it can be a driver of sales if laid out correctly. Availability is the most important thing for consumers, so retailers should make sure their shelves are fully-stocked with a core range and clearly labelled to avoid lost sales. Shoppers who are looking for household cleaning products are often on an overall cleaning mission, so it is advisable to position homecare near to laundry, as well as merchandising products by room, e.g. bathroom, kitchen.
---
RN: What is the biggest challenge the sector is going to face this year?
SH: Convenience is expected to grow in the next three to five years, so now is the time to maximise space in-store to profit from increased footfall. A challenge is driving loyalty with consumers, so when shoppers are in-store, retailers need to make the most of it and get them to buy as much as possible. Fabric and homecare are not always front and centre, so merchandising of these fixtures is particularly pertinent.