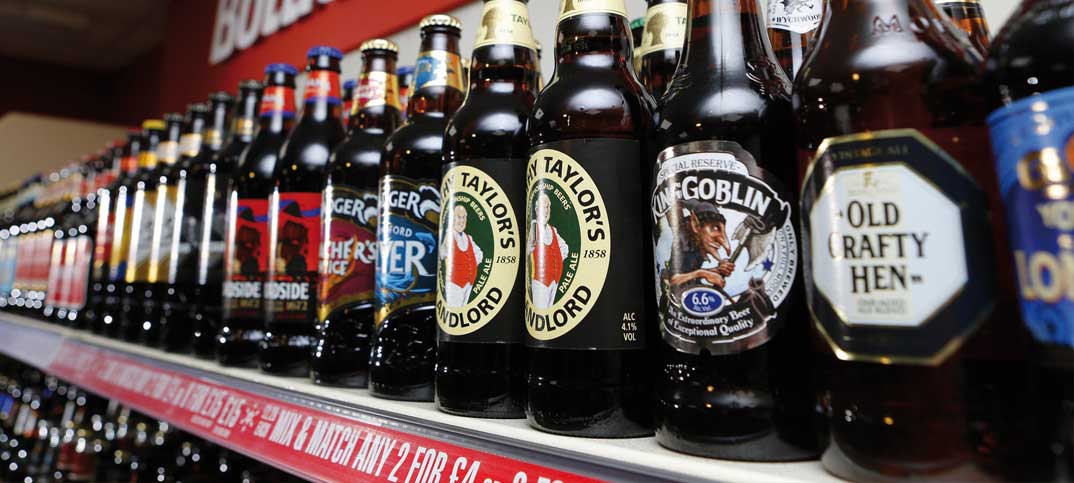 Happy new year to one and all. It can be easy to get complacent in January and February after a hectic Christmas and New Year.

 
You gear up for big spring events – Valentine's Day, Mother's Day and Easter – but allow cert
ain categories to mind themselves.
Except, perhaps, alcohol. The start of the year is when resolutions rear their head, people start those healthier lifestyles they've been thinking about for 11 months or so. And what is the category that suffers? Booze.
So how can you make people want to visit the booze aisle in this, the month of abstinence? Here are some simple tips:
The idea of doing a 'dryathlon' – giving up booze for January for charity – has inspired a number of pubs to launch their own campaigns encouraging a TRY-athlon, getting people to try new products. Why not join them? Encourage your customers to try a new drink or two this month – bill January as a month of adventure, not denial. Why not do 'try before you buy', like Alex Kapadia.
Simple posters, offers on craft beers, ales or wines, could all add a bit of excitement to the aisle.
How are your meal deals? The big spring events all encourage in-home entertaining. Refresh your wine and flowers offer for Valentine's Day; look at your case offers for family get-togethers like Easter.
Ask customers what alcohol they'd like you to sell that you don't. Then choose five to introduce. Make it a big thing, use social media to promote it, and measure which of the five sells best. Offer the shopper who chooses the winning idea a gift voucher as a prize.
It's likely that your customers will have leftover spirits from the festivities. As long as you're not in Scotland, you can put simple cocktail recipes on the soft drinks shelves or on the counter to remind them that just buying a bottle of pop could refresh that leftover spirit, so it doesn't stay unopened for 12 months.
Do linked deals with a nearby takeaway. A lot of people will be going healthy, but even more will be going lazy. How about offering £1 off a four-pack of beer or a bottle of wine for people who have been to the chip shop or Chinese takeaway next door?
Get creative. A lot of these ideas work whatever the time of year – but giving this section a boost now could help ensure your store doesn't have a January sales lull.