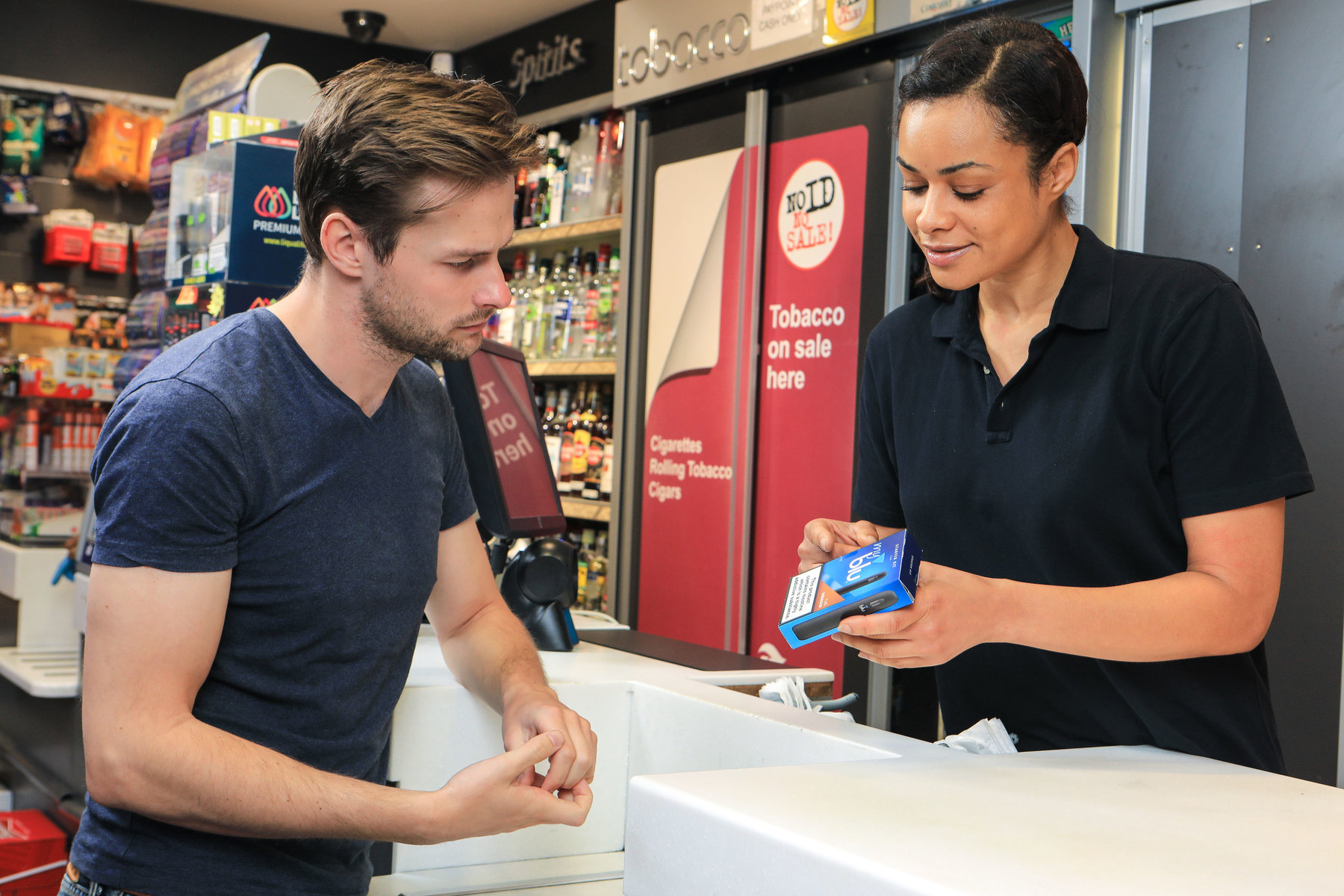 If the demand for vaping wasn't already growing at a fast-enough rate, increasing by 12.5% between 2018 and 2019, following the temporary shutdown of vaping stores during the coronavirus pandemic consumers are looking to convenience stores more than ever to fulfil their vaping needs.
But not every retailer is geared up for the job. With multiple pieces of hardware, kit and new technologies appearing all the time, it can be confusing to know what to stock. Especially if it's not one of your main focus areas.
Below are three ways retailers can broaden their vaping range and become a specialist.
What retailers need to know to profit from vaping #3 with JTI
Work with the right suppliers and talk to customers
Imtiyaz Mamode, of Premier Wych Lane in Gosport, Hampshire, says working with brands and reps has helped him curate a profitable range.  
"We stock a range of hardware and e-liquids from Smok, Aspire, Aquavape and Endura, with Vape Station mainly providing us with all the products.
"Buying all the components from one supplier will help you save money and ensure you are providing customers with a complete range."
Another way to tailor your range is to speak with customers. "Proactively talking to shoppers about their purchasing habits and monitoring sales will provide retailers with useful insights," says Duncan Cunningham, UK corporate affairs director at Imperial Tobacco and Blu.
This has proved true for Mamode, who explains that, since the menthol ban came into force, he has noticed that a lot of his ex-menthol smokers have switched to vaping.
3 reasons why convenience retailers are the new go-to for vapers
Stock a specialist device range
There are two main systems for vaping: open and closed. Matt Moden, managing director at Liberty Flights, explains that an open system is a rechargeable device, containing a clearomiser, which is filled with e-liquid manually. A closed system uses refills, such as pods.
For retailers who are new to the category, Moden recommends stocking brands from independent companies with a credible e-liquid range, alongside one or two open systems, and a closed/pod device.
"There's no point tripling up on the same flavour e-liquids of many different brands. From a commercial perspective, it may be worth stocking one of the big tobacco companies' pod offerings, as they have wider market reach," he says.
Edge Hybrid joins NextGen360 range
Offer alternatives
Another category retailers should consider adding to their range is heated tobacco products, such as Iqos by Philip Morris, especially with the menthol ban now in play, as this is one of the few menthol tobacco options that is exempt from the ban.
Avtar Sidhu, of St John's Budgens in Kenilworth, Warwickshire, says: "I have noticed that a lot of retailers don't seem to stock Heets for Iqos, but we have had them in store ever since they became available, and they've done really well.
"They're a bit cheaper, too – three for £5 – and, while they aren't a crucial line, it's definitely worth seeing if there's an appetite for them in your store."
To read more about how to become to broaden your vape range, buy your copy of June's issue of Vape Retailer
Order your copy of Vape Retailer today, the leading vape magazine for the convenience sector. Click here for vape product news and category advice.