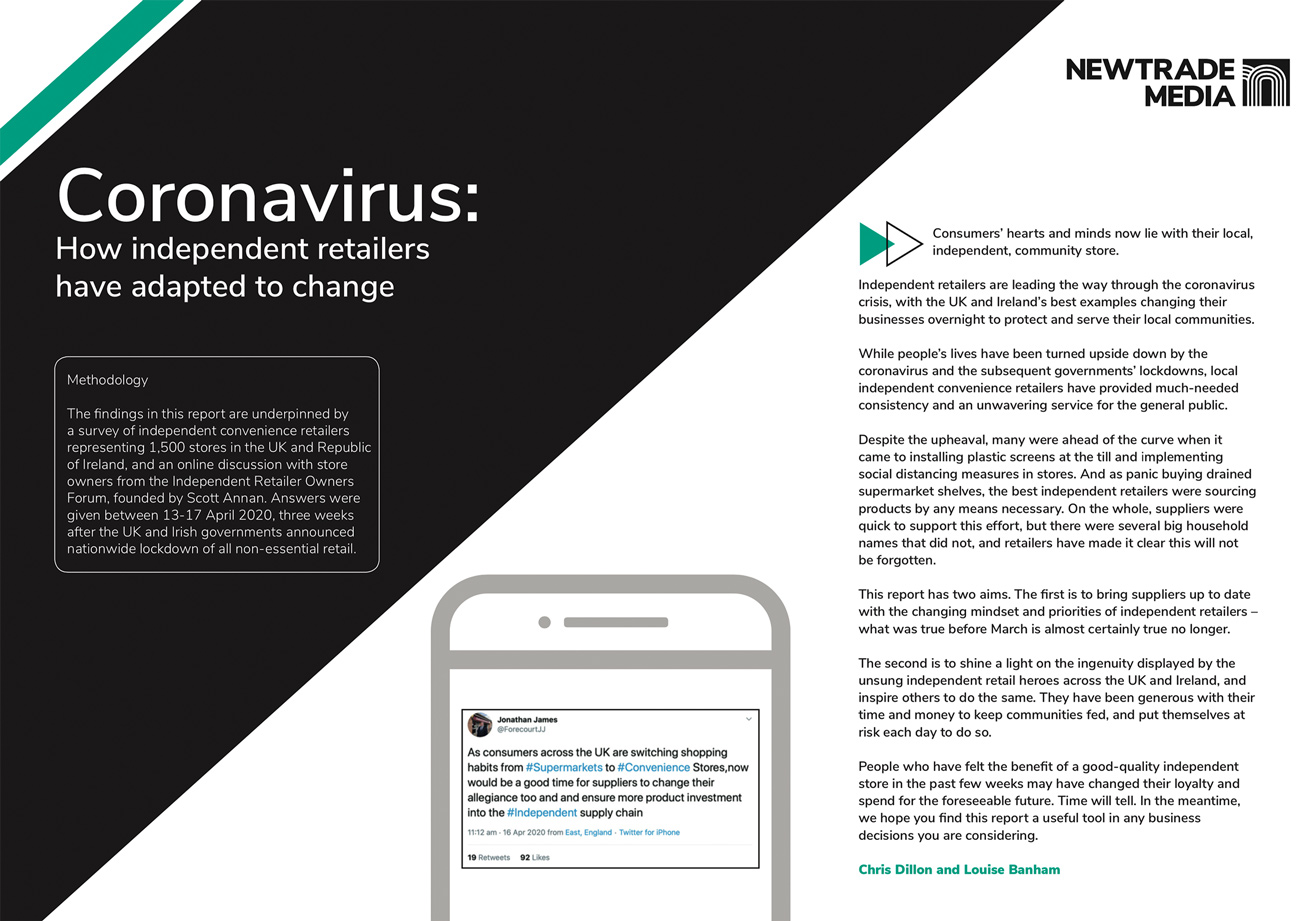 Nearly two-thirds of retailers representing 1,500 top convenience stores in the UK and Ireland feel positive about the future, despite the coronavirus pandemic.
Exclusive research by betterRetailing publisher Newtrade Media and the Independent Retail Owners Forum (IROF) revealed the actions leading multiple-site operators have taken in response to the crisis.
More than 80% have invested in safety measures in store, 75% have added or improved delivery services and nearly one in three rewarded staff with pay rises.
Opportunities for stores as lockdown restrictions ease
The investments mean 8.8% of turnover in top stores is now through click & collect or deliveries.
Partnerships with local taxi companies, food boxes and £100-plus weekly shop orders were named as opportunities, while threats included competition from wholesalers selling direct to customers, 'goods not received' fraud through apps like Uber Eats and managing delivery costs.
The survey showed the virus has upended predicted 2020 trends.
Stores reported tins, household, alcohol, dairy, artisanal, home baking, fresh produce, stationery, ready meals, frozen goods, hardware, gardening supplies and newspapers were in growth.
PayPoint unveils new Covid-19 initiatives
Hot food, coffee to go, sandwiches, tobacco, impulse snacks, baked goods, magazines, pet food, car care, fuel and deli counters faced sales declines.
Moves towards a more sustainable convenience sector have also slowed.
Nearly half reported using more plastic packaging in order to meet customer and staff concerns over food safety. This included repackaging deli and other loose or self-pick goods in containers, banning reusable cups (41% of respondents), and bagging individual coffee cups, straws and lids to reduce contact at hot drink units.
Covid 19: Advice for helping hearing impaired customers through face coverings
Top stores are also looking beyond their usual wholesalers. Three in five top store owners have started working with new, smaller suppliers since the lockdown.
One in eight stores have partnered with other local shops to gain supplies, while 52% are donating goods to support local healthcare bodies.
RN subscribers can call 020 7689 3371 to get their free copy of the full report
Find out more on our coronavirus information hub for retailers