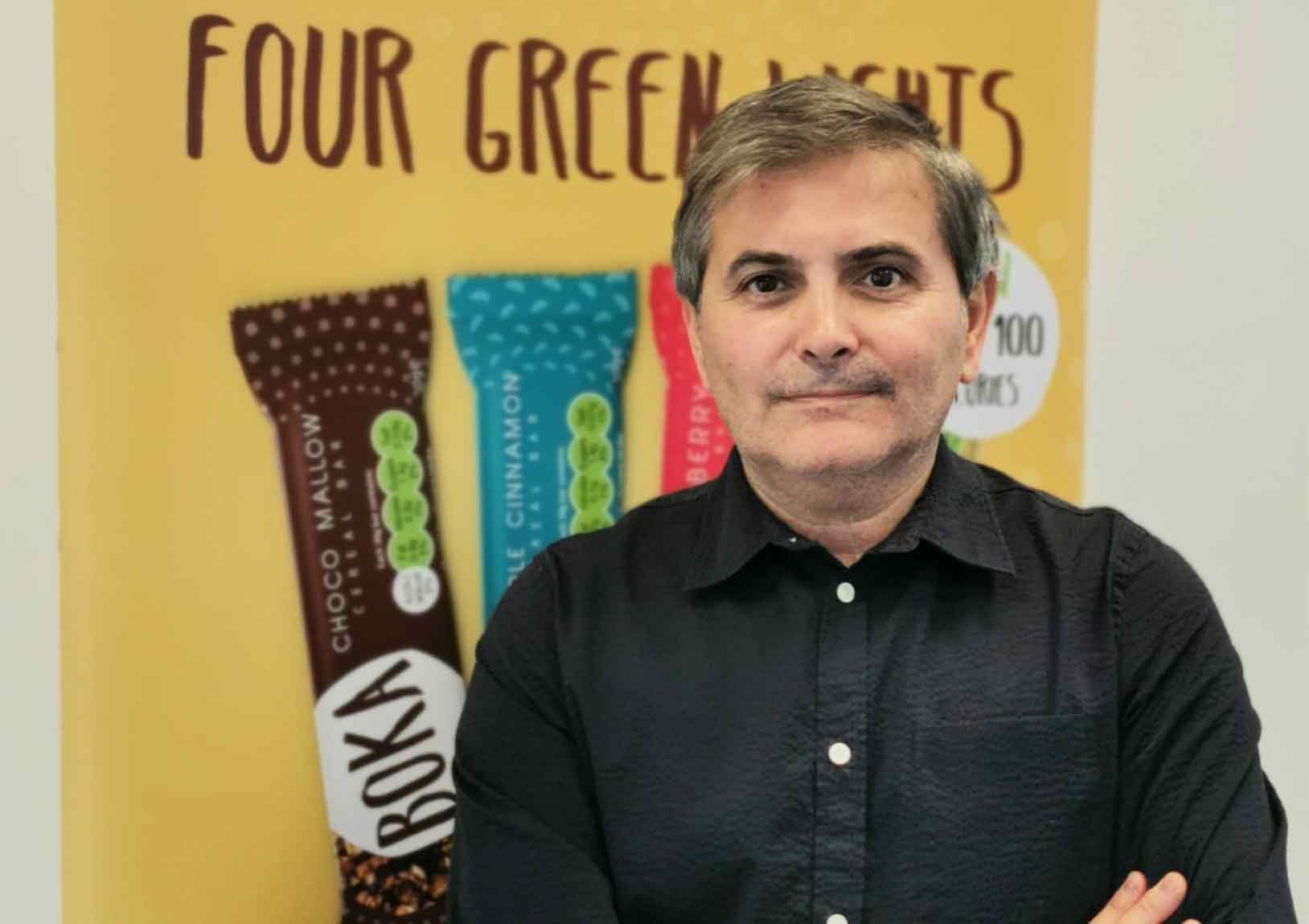 How are Boka products changing the industry?
Boka bars are the first all green traffic light cereal bars to enter the UK market. The cereal bars are low in fat, sugar, sodium and salt. Shoppers are making more informed choices, and Boka bars help that choice easier to make. Retailers can benefit from stocking cereal bars that clearly display all green traffic lights as healthier trends are continuing to grow and shoppers become more aware of the products they are consuming.
What puts Boka apart from the broad range of healthier bars that have launched in recent years, both in terms of product and how you support independent convenience retailers?
We have created a snacking bar that is healthy for shoppers to consume every day. The snacking market is growing year on year and retailers can capitalise on this by keeping in date with growing trends. Boka bars make a great addition to lunch boxes, or for shoppers looking for breakfast – which, in turn, can drive sales and increase spend.
How will Boka support independent retailers?
We have been working DDC Food, a distributor in Hemel Hempstead to offer sampling events to retailers. These events are aimed to attract customers into stores, and raise the profile of our product. Retailers can also request PoS from us, which will advertise nutritional information, helping them maximise sales opportunities.
Does Boka have a strategy in place for reaching more independent convenience stores, and gaining more listings through that channel?
We are continuing to develop our relationship with independent retailers, with our products currently being stocked in a few Costcutter stores. Shoppers are opting for independent stores because they're more convenient, and retailers should merchandise our products within their food-to-go offering.
The back to school season is vastly approaching, so we are actively pursuing independent retailers to make great use of the opportunity our bars can bring for retailers. DDC Foods have been very proactive in helping us build relationships with retailers.
What are the biggest opportunities for retailers in the health food categories this year?
Low-calorie options in the cereal bar market are worth £70m, which is growing year on year making it an increasingly vital category for retailers to get involved in. Consumers are realising cereal isn't as healthy as it was once marketed as, and are looking for healthy alternatives.
More industry profiles: PepsiCo's Will Kerr on how the company is tapping into the healthier snacks trend
How can retailers communicate the quality of the Boka products to their customers?
Shoppers tend to think healthy products will taste awful, but with a retention rate of over 60%, we are confident customers will purchase Boka cereal bars time and again. We recommend retailers try the products, so they can recommend different flavours to their customers.
Retailers can communicate the quality of our products simply by looking at the green traffic light system, alerting their customers of the unique nutritional value Boka products offer. We also aim to introduce a competitive RRP as well.
What advantages do independent retailers have over multiples?
Convenience is the future of retail. Independent retailers have the opportunity to increase their knowledge of growing trends, which could be long-term. Indie stores all work in different ways, so we need to build strong relationships, working with them and determining how best to implement products into their store effectively.
More industry profiles: Carlsberg's Chris Pratt on how the company is meeting the demand for low-alcoholMore industry profiles:
When can retailers expect to be able to stock these in their store?
Our goal is to get our products in more convenience stores by September, and we have meetings with a number of symbol groups lined up. We are stocked in Sainsbury's and universities at the moment, so stocking in convenience stores near universities would continue to build our awareness and help retailers maximise their sales.