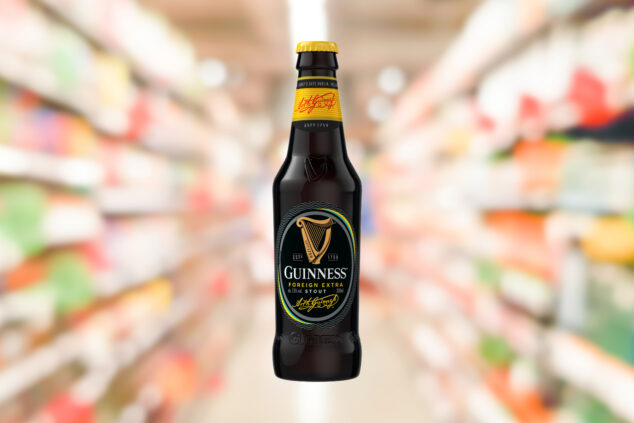 Guinness is a high-quality and trusted beer choice, accounting for 92% of total off-trade stout brand sales in the latest 52 weeks to the end of February 2021². Guinness continues to recruit new consumers through innovation and the introduction of new formats in line with consumer trends, making the portfolio more accessible during at-home occasions.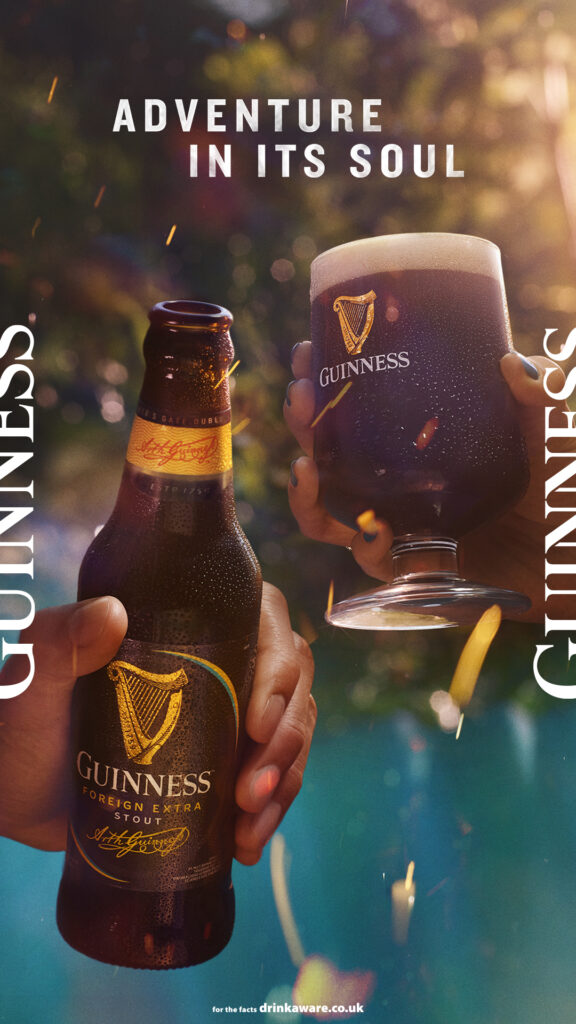 Guinness recently launched a new pack design for Guinness Foreign Extra Stout. The design refresh gives the brand a modern look, while paying homage to its origins dating back to 1801.
As part of the launch, Guinness Foreign Extra Stout partnered with Caribbean food and lifestyle platform Original Flava to produce recipes including the stout as an ingredient, to tap into the cooking occasion and expand the ways people can enjoy Guinness – inspiring consumers to consider the versatility of beer.
When it comes to stocking beers and the Guinness range, we suggest including Guinness Foreign Extra Stout and cross-merchandising it with high-quality snacks and food options. Inspiring flavour combinations not only with snack foods, but also with more cooking-focused items if applicable to your store.
The Guinness portfolio offers beer options that can be enjoyed year-round and retailers may want to consider how to drive sales through the range, by merchandising in ways that tap into relevant at-home moments. Where possible, we recommend always keeping chilled to encourage impulse purchases.
We know that people naturally gravitate towards brands they know and trust³. Retailers can capitalise on this through the iconic Guinness brand, which is known globally.
By stocking a variety of different formats and products within the range, the Guinness portfolio offers something to suit any occasion. For example, Guinness Foreign Extra Stout is available in a 330ml bottle allowing for easy trial, as well as a 650ml bottle format.
When it comes to merchandising, we recommend leveraging the popularity of Guinness Draught to encourage exploration of the rest of the portfolio. Placing variants, such as Guinness Foreign Extra Stout, or new Guinness 0.0, next to original Guinness Draught will sign post a recognisable brand but also encourage consumers to explore the range and try something new.
Diageo's top tips for in-store merchandising

1. It is important to place brand leaders in the centre of the sub-category section to help shoppers navigate the aisle whilst driving trial of variants

2. Ensure the price of each product is clearly marked as consumers will be less likely to purchase a product if they are unsure of the cost

3. Where possible, keep on-the-go formats chilled ready for immediate consumption

4. Cross-merchandising Guinness with snack foods or more cooking focused products can inspire customers and increase basket spend
¹ Nielsen 52wk. 27.02.21 vs Wine, Spirits & Cider
² Nielsen, MAT w/e 27.02.21
³ Kantar Covid Tracker, April '20
Read more Guinness news and articles