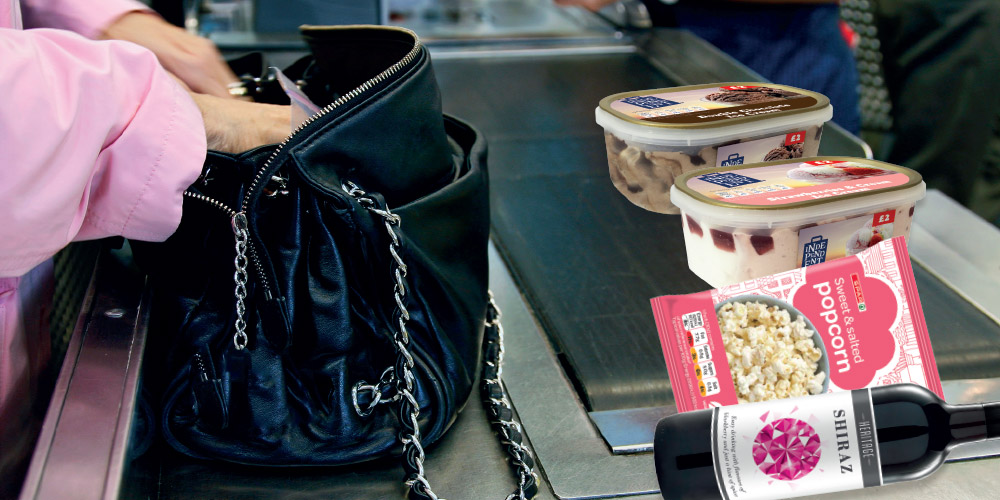 Lee Graham reveals why you should make the most of own-label products in your store.
Why stock own label?
Great value is essential for driving loyalty, so retailers that stock a wide range of own-label products next to key brands will keep their shoppers coming back.
Keshia Walvin, senior retail analyst at the IGD, says convenience retailers should continue to invest in own-label products as 76% of shoppers believe the quality of them has improved over the past two years.
"Own label is often perceived to be value for money, which is likely to drive more traffic into stores and encourage bigger baskets," she explains.
Symbol groups are continuing to invest in these areas to increase the quality and the range that retailers can offer their shoppers.
Tracey Redfearn, Heritage brand manager at Nisa, says: "Our range delivers great value for money to consumers, but also offers some fantastic margins for our members. Heritage is suitable for both symbol retailers and those trading through Nisa's independent and specialist business unit."
Overall, Heritage recorded a 1% sales increase in value and 1.79% uplift in volume for 2016/17.
Cath McIlwham, head of brand at Spar, says: "Spar demonstrates not only value to customers via its own label range, but also new and unique products to fit their lifestyle – from healthier options to modern solutions for easy meals."
She adds that the Spar brand is going from strength to strength, with a turnover of more than £300m in retail sales and over 1,000 products in the range. "They are all benchmarked against competitors to ensure all lines are the best quality and nutritionally balanced," she says.
Do it: Talk to your symbol group or wholesaler about the latest own label range on offer.
Grocery and chilled
Nisa's key focus for this year is to expand the Heritage brand, with a particular focus on fresh produce.
The wholesaler also launched a Heritage wine range recently to help boost sales and build shopper loyalty.
Spar's latest developments include 13 healthy snack products, comprising eight impulse lines and five for sharing and grazing. The company has also removed 51.6 tonnes of sugar and 206 million calories from its own-brand soft drinks range.
In confectionery, Spar impulse bags are on a three-for-£1 offer to stay competitive, and its desserts have been expanded to include individual cheesecake pots, cheesecake slices, tiramisu for two, and a family serving of sticky toffee pudding.
Walvin says the expansion in own-label fresh and chilled is a great thing for the convenience sector. "It will drive sales, as the provenance of fresh produce, meat and dairy is increasingly important to shoppers," she says.
"Convenience stores are in a strong position to build relationships with local suppliers. Locally sourcing items provides transparency which will ultimately build consumer confidence."
Do it: Promote the quality of your own label range on social media.
Evening meals
More than 33% of consumers don't know what they're eating for dinner that evening, so creating meal packages can boost sales.
Redfearn says: "It is essential to have a consistent and varied range on offer. Heritage chilled ready meals and pizzas consistently perform strongly within our members' stores." This month, Heritage is launching a fresh fish range to appeal to health-conscious shoppers.
Meanwhile, the next phase of Spar's evening meal strategy is to go beyond ready meals to cover a more comprehensive meal for tonight range. McIlwham says Spar brand now includes new prepared meals as well as the essentials to cook from scratch.
"Spar Roast in the Bag Chicken has transformed sales in that category. We have developed a range of slow-cooked meats which are ideal for quick midweek meals," she says.
You should back up your range of quality own label with PoS to inspire your shoppers to buy ingredients together.
Walvin says: "Mission-based fixtures for meal for tonight help to make shopping easier for time-pressed consumers."
Do it: Group own label together to create clear evening meal ideas.
Retailer Views
Kam Singh Nijjar, Budgens Meriden (previously Spar), Coventry
"Spar own-label products are good and they're eye-catching. Not just the pack designs, but also the price-marks, which are really in your face. For instance, on the meats we do, there's a massive strap across the front saying 'two for £4' – it really catches the eye.
"They've started doing different colours, too, which are really attractive. Before it used to be the same old bland colours. I think Spar have done really well understanding that own label needs to look as appealing as possible, otherwise how are they ever going to compete with the brands?"
Mike Nicholls, Costcutter, Dringhouses, York
"Our biggest Independent seller is £1 cheese – that does brilliantly. After that, it's chopped tomatoes.
"The stigma of own label has gone in recent years. We've got stores in two different areas, and the one in the more affluent area sells a lot of own label. It's interesting because you'd think that people with more money would go for the big brands.
"The only thing I think could be added to the range is bread – if we had an 800g loaf, that would be really good. Tesco Express and Sainsbury's Local are offering their own loaves, and we can't compete on price when we have just brands."
Kully Sandhu, Nisa Local, Heathfield, East Sussex
"We've always had the Heritage brand in as an alternative to major brands. It does really well and the margins are good.
"We ordered cases of Heritage wines at the Nisa exhibition in April and we've organised a tasting night so customers can try them.
"We stock a combination of Heritage evening meals, including things like lamb hotpot, and people are really going for them."