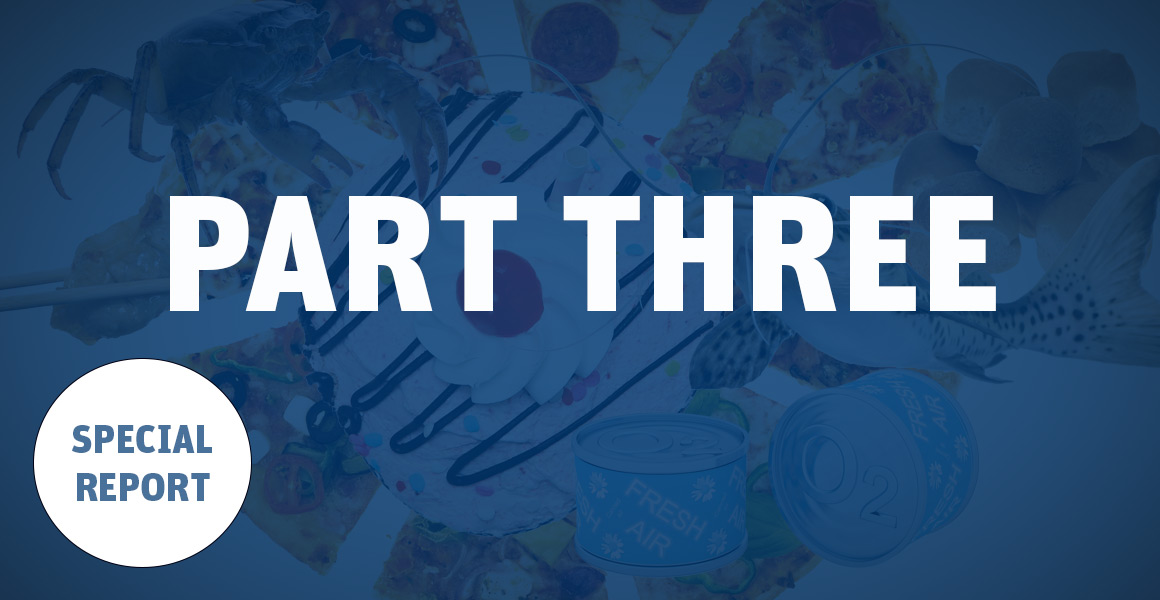 Convenience products of the future
You might have a great range of food to go and chilled products in place already but how might the products you stock change in the future? RN takes a look at some of the weird, wonderful and downright strange products available in other convenience sectors around the world.
Ties
Japanese "conbini" are some of the most innovative convenience stores. They sell neckties for 99 yen to business people and their emergency black ties can be a life-saver for a funeral.
Grave decorations
The conbini are truly cradle-to-grave stores. As well as nappies and other baby essentials, they sell emergency packs of candles and incense for cemetery visits.
Camo fashion
American petrol stations stock camouflage caps, socks and fake jewel-encrusted bandanas. As well as khaki, camo-fashion comes in pink, purple and other unlikely colours. Likely to catch on in your town?
Raw catfish nuggets
In the American Midwest, these are reportedly popular with customers looking for a simple meal. As food to go and meal solutions grow, could catfish be next for health-conscious hipsters?
Glass of vodka
Russian convenience stores sell plastic tumblers, sealed with foil yogurt pot-style lids, containing 150-200ml. Good idea? Or a recipe for drunken writhing on the parade/magnet for shoplifters?
Live crab vending machines
Twin Lakes Crab Co. provides machines that dispense live crabs in Chinese convenience stores. They sell for the equivalent of about £1.50, and come with bottles of ginger vinegar.
Chinese delicacies
You can't compete with Chinatown but fresh seaweed and frozen gyoza dumplings could be smart options for retailers in diverse neighbourhoods.
Canned air
In China, cans of clean air are in part a protest against pollution, coming in irreverent flavours – Pristine Tibet and Post-Industrial Taiwan. Likely to catch on with UK urban-dwellers? Hmm.
Jussipussi rolls
These Finnish bread rolls aren't bad and their name alone will prick your customers' interest, prompting amusement and discussion. Worth a trial run for that reason alone?
Pre-made crème brulee
Bonne Maman crème caramel is available in UK supermarkets but their crème brûlée is harder to find in the UK. It is available widely in French convenience stores and very tasty.
Concert tickets
Some urban Japanese convenience retailers, with a hip young customer base, have cottoned on to the growing market for live music. In a similar UK location, could this be for you?
Canned cassoulet
Hotpot lovers will enjoy La Belle Chaurienne's cassoulet – tinned French stew with white beans, tomatoes, wine and sausage. Heat up in the oven but don't be surprised if it tastes homemade.
Snails
Escargot come tinned, frozen, pre-cooked. They're cheap too – a dozen can cost less than a euro in French convenience stores – so potentially the dish de la resistance for metropolitan anti-Brexiteers?
Pet grooming
Last year, Tesco trialled in-store pet grooming. Could neighbourhood retailers get in on the act and offer pampering for pooches while owners shop or relax with a coffee and newspaper?