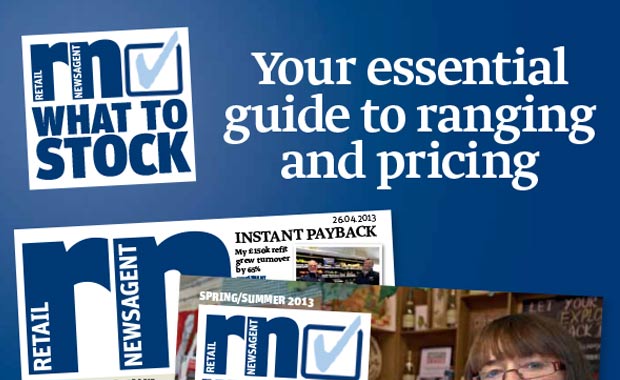 In a week when Sainsbury's has announced a 17% year-on-year sales growth in its convenience business and its expectation that the number of c-stores in its stable will overtake its supermarkets in the next year, this issue of RN could not be more timely.
This week, we provide you with the means to stay ahead of such competition. Our latest What to Stock supplement contains the most actionable data in the market. It is a unique tool that contains insight into the best-selling products and pricing strategies in independent stores which you can employ to perfect your range, your prices and to negotiate with suppliers.
All the multiples' managers have access to this type of data and here, too, do you.  Unsullied by supermarket stats, What to Stock provides the most accurate picture of sales patterns and new trends in local stores, direct from the EPoS tills of 2,000 independent retailers – double last year's sample size.
It's not just the burgeoning Sainsbury's portfolio that should spur you into action, however. Also in RN this week is new evidence from the IGD that UK shoppers are increasingly opting to spend their cash in local shops.
Turnover is up 8.3% in symbol groups, it reveals. Moreover, predictions that the convenience market will grow a further 5% in the next five years confirm the strength of the arena you operate in and the size of the opportunity available.
What to Stock is an invaluable resource that you can return to again and again throughout the next year, and RN is committed to bringing you weekly updates on the products and trends you will discover in it. Make sure to take full advantage.