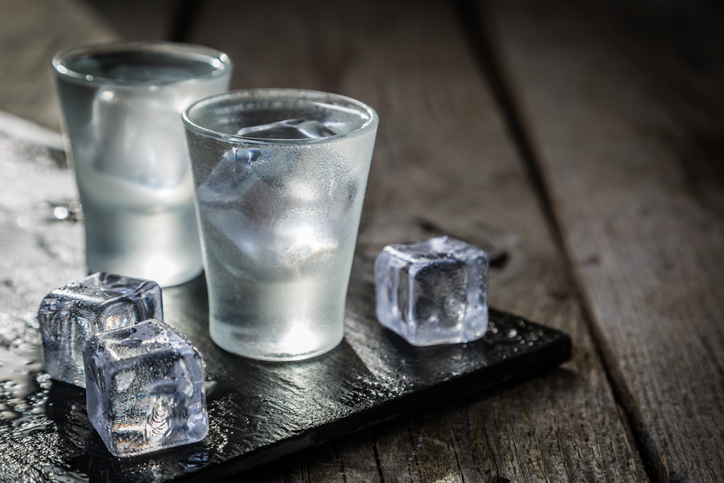 Comparing vodka prices
Behind the numbers
Our vodka price comparison tools below will help ensure you make the most of this growing category.
Seven out of 12 of this week's lines are being charged at the most common price by the majority of retailers, but there is an opportunity to review prices. Take Glen's Vodka 35cl, for example, where 41% of retailers are charging up to £2 above the most common price of £6.99.
Pricewatch: premium spirits price comparison
It's more common to find retailers stretching their profits on smaller bottles. One standout success is Absolut, where almost 80% of convenience retailers are selling above the most common price on its 70cl bottles, charging up to £22.99. Likewise, Chekov 5cl is being charged at up to £2.30 by 72% of store owners.
Fractional bottles are a great way to offer your shoppers a treat without them needing to invest in a larger pack. This means you can charge slightly more while still saving your customers money.
Chekov Vodka 37.5% 1L
Price distribution %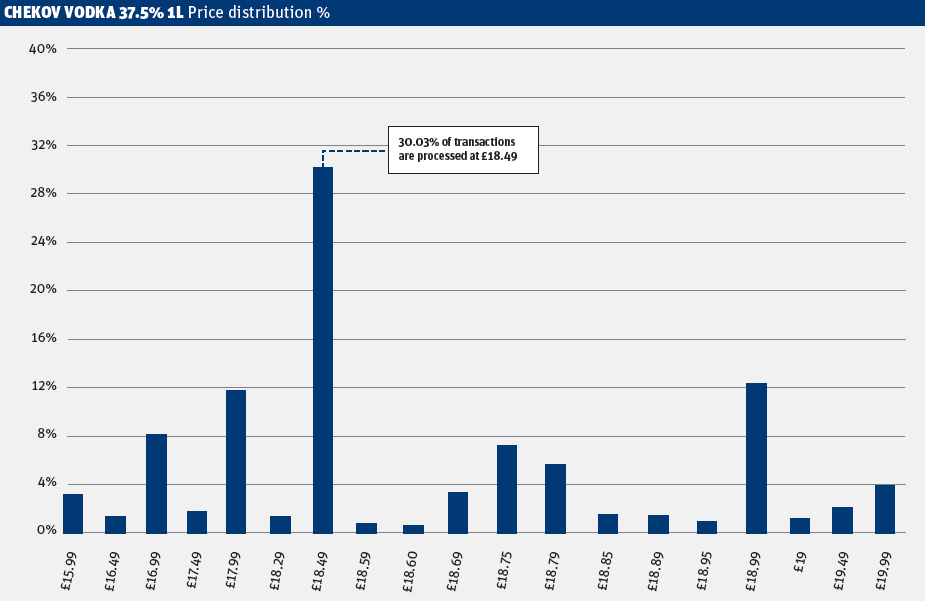 Vodka price distribution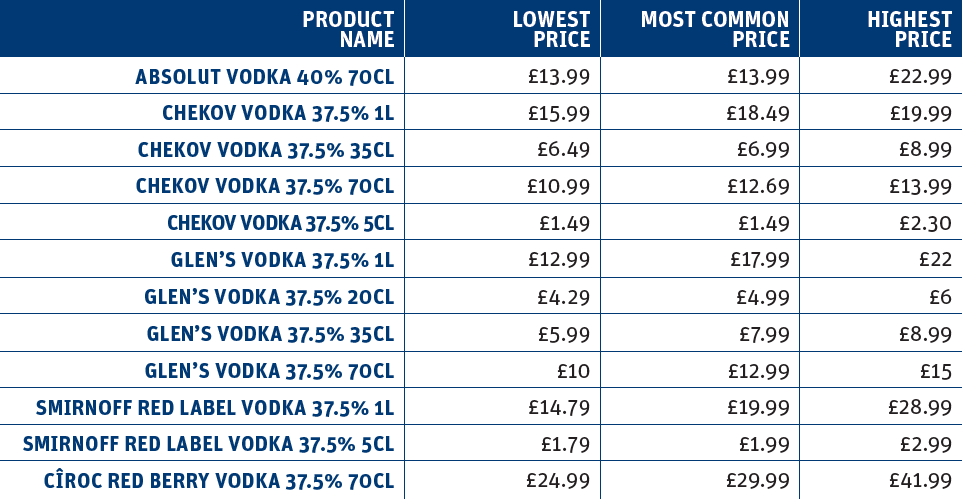 Must-stock vodka products and prices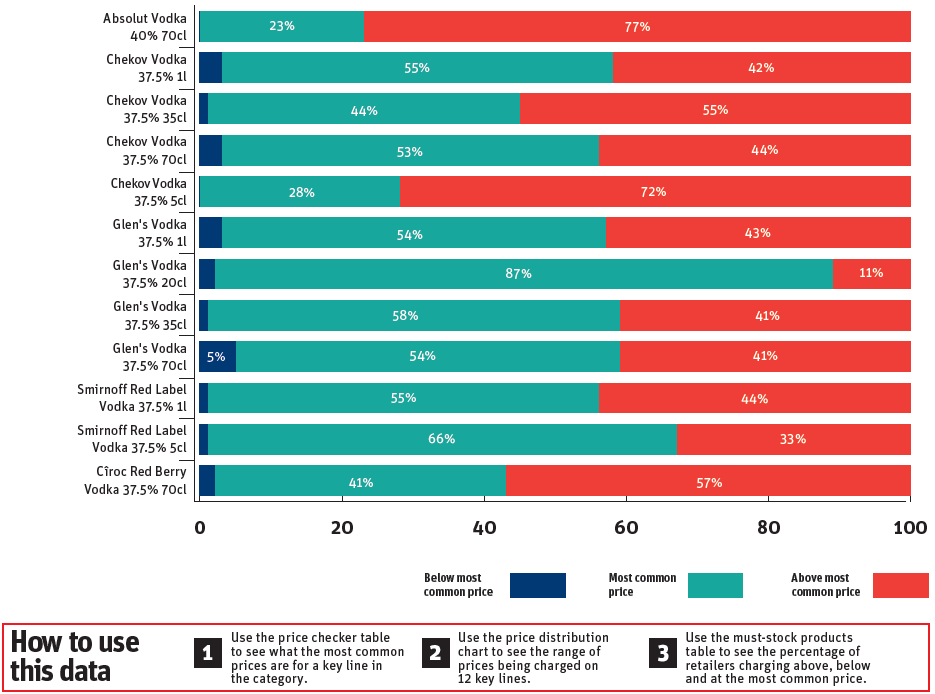 Retailer viewpoints
How vodka works for their stores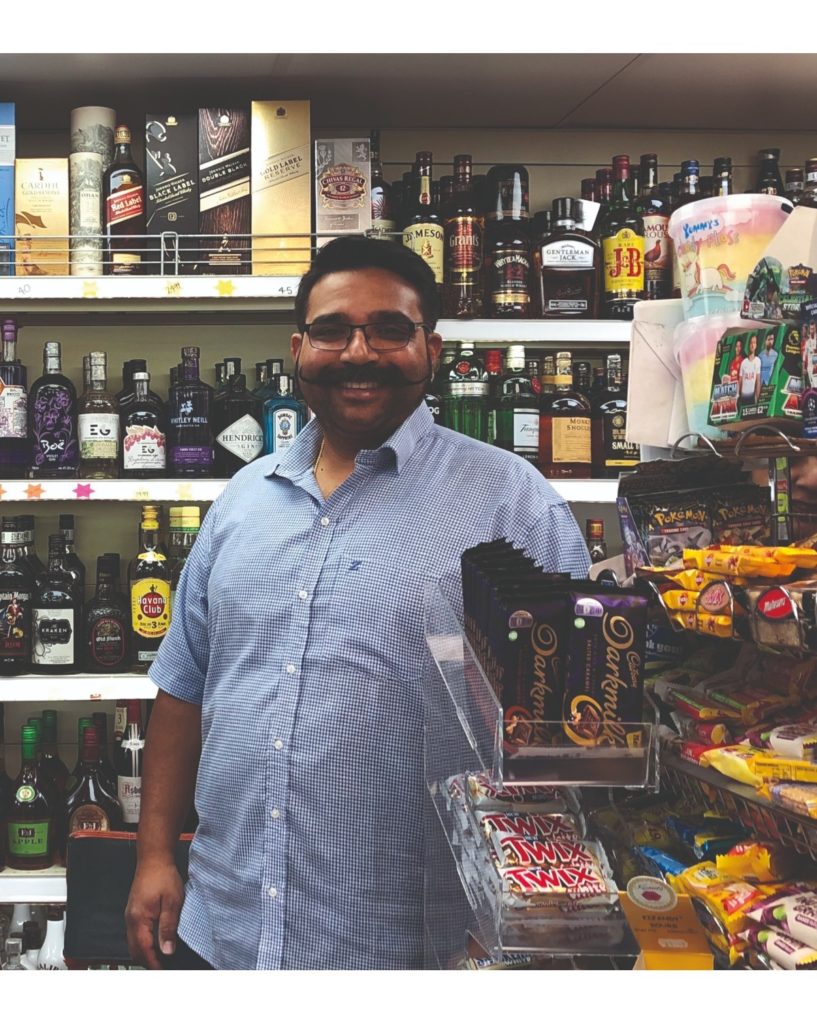 "Vodka is a strong category and sales have increased by up to 30% since the local pubs closed. Before the coronavirus, shoppers came in to buy a fixed amount of one product, such as beer, but now they're buying a variety to cater to other members of their households.
"We stock spirits behind the till. We're planning to invest in backlighting, but we currently use LED strips. To achieve higher sales, retailers should stock popular, wellknown brands in all sizes, but it's important to find out what suits your store and customers."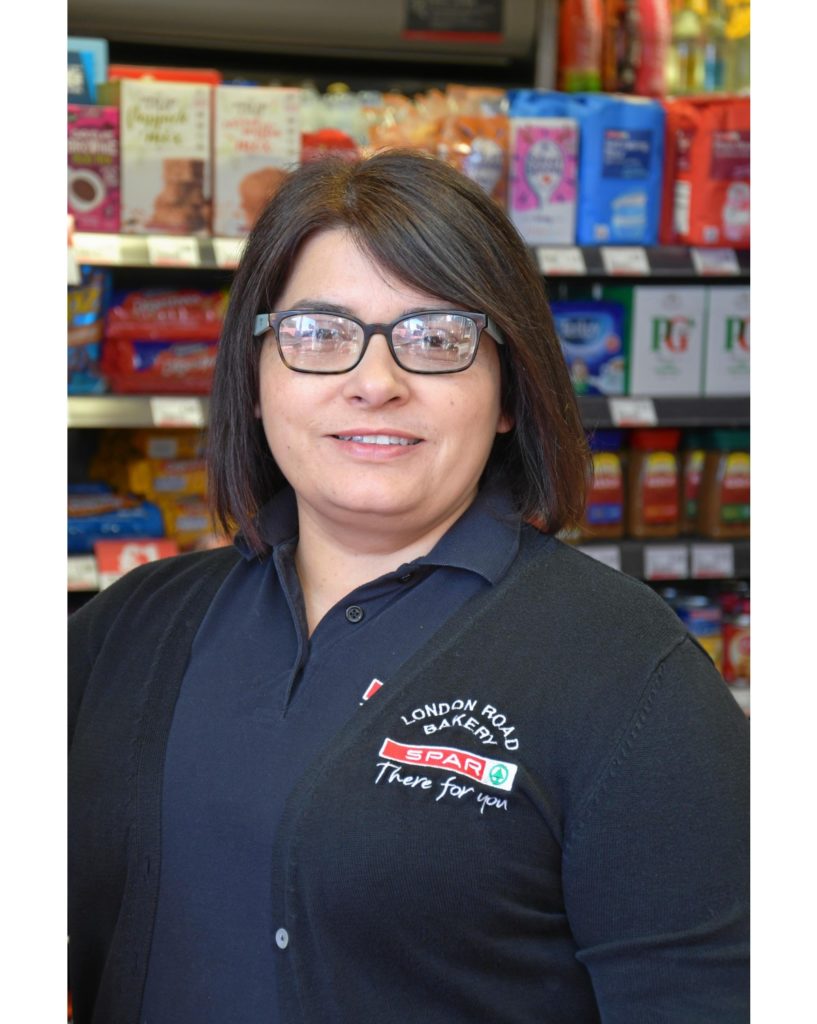 Jacqui Dales
Store London Road Bakery (Spar)
Location Boston, Lincolnshire
Size 1,000sq ft
Type Residential
Top products
Smirnoff Red 70cl
Spar Imperial Vodka 70cl
Russian Standard Vodka 70cl
"Vodka is not a huge category for us and we typically stock own-label and value lines. I find it is slow-selling compared with other spirits, such as gin, because there aren't as many options and flavours. We sell a fair amount of vodka, and spirits as a category is up 60% year on year since the coronavirus hit.
"The type of spirit that will prove popular in your store is likely to depend on your customer base and the area you're in – the key spirit for us is whisky. We use backlighting in our store to help the category stand out."
Explore more of our exclusive product price comparisons