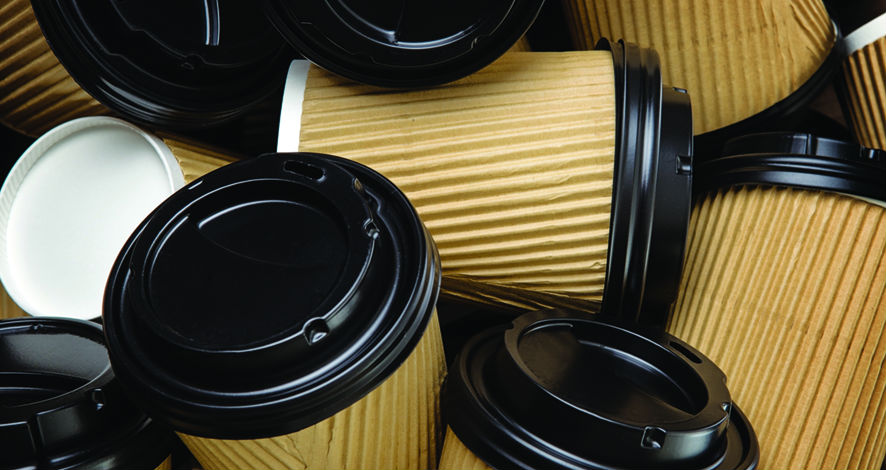 Markus Hofmann, the man behind Shell's food service, Deli2go, spoke to Dave Songer about how to fine-tune a coffee to go service. Here are four of his suggestions – check out RN for the rest
Reward your customers' loyalty
The loyalty cards that have long been a familiar site can work well, says Mr Hofmann, though he also recommends a more innovative approach. "Stamp cards are overused and a lot of customers just collect them.
Coffee is a low-cost item, so try doing what Pret a Manger do and give out a free coffee to selected customers. For independent retailers it means they can reward their best customers."
Talk about your offer with customers
Making sure customers are aware of the machine in the store can often be overlooked, says Mr Hofmann, who made a discovery while working on Shell's food service, Deli2go. "Unless retailers were actively selling the coffee, whereby the staff actually told customers at the till, many customers didn't know it was there."
Manny Patel has boosted sales of food at his Surbiton store, Manny's Convenience Store, as a result of telling his customers. "It's increased sales of products like pasties and crisps and each cup gives us a margin of 40%," he says.
Provide alternatives to coffee
Opportunities exist to sell drinks other than coffee, including specialist teas and hot chocolate, says Mr Hofmann, but he warns retailers to think of their audience. "It may be worthwhile to explore having a range wider than just coffee.
Stuart Cunningham's Nescafé & Go machine in his One Stop on Burnthouse Lane in Exeter is popular with school children. "They like to have hot chocolate on their way to school," says Stuart. "It's a great footfall driver that ups the basket spend."
Offer free-from alternatives
As with including a wide selection of drinks, the success of alternative milks such as soya or almond depends very much on the area, says Mr Hofmann. "The trend is definitely heading the way of it being seen everywhere but we're not there yet."
Jai Singh doesn't currently offer speciality milks with his coffee but says it is something he "wants to explore" in the future. "We stock soya milk and more and more people are buying it," he says.