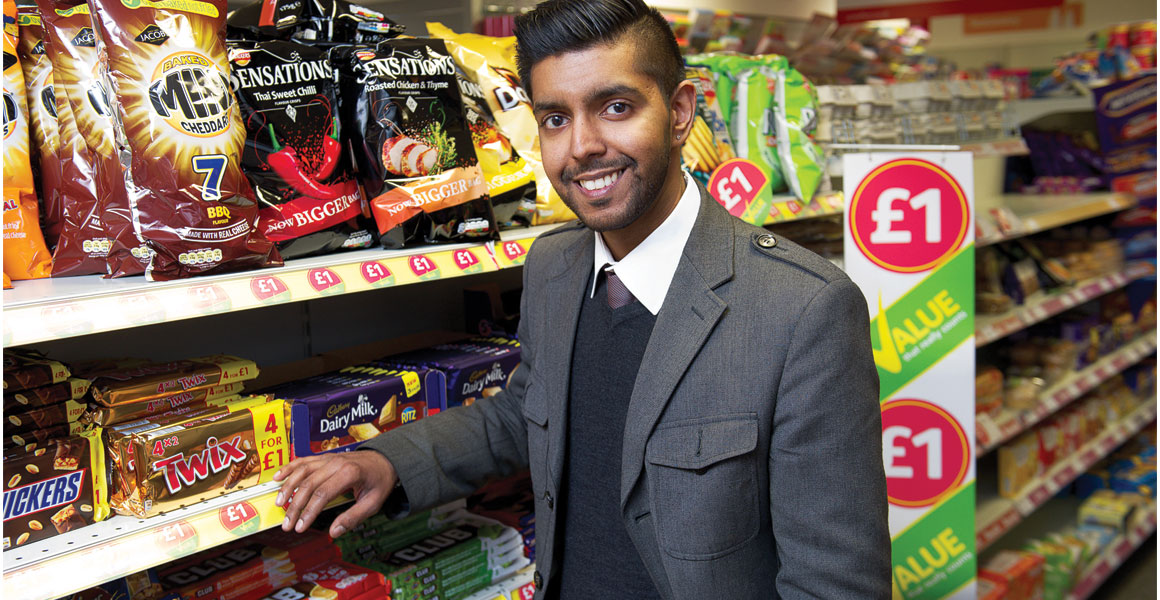 Food to go is helping retailers offset declining sales in categories such as tobacco, but it has its own challenges. Two retailers tell Alex Yau how the category works in their stores from open to close
Anish Parekh, Londis Broadoak and Post Office, Ashton-Under-Lyne
Anish's 1,000sq ft store is on the outskirts of Manchester city centre, making it an ideal food to go destination for commuters. The challenge Anish is trying to overcome is how to make a food to go solution work at night.
How I manage breakfast
I don't focus as much on fresh food to go in the mornings because ambient products perform better. There are four shelves below the counter promoting cereals, porridge pots and breakfast bars.
Our customers are in a rush and they like to eat breakfast in the office. I focus on £1 pricemarks because they create the idea of value and shoppers can pick them up immediately without spending ages working out how much they're spending.
How I manage lunch
Lunch is when I start offering fresh food to go. Sandwiches and wraps from local suppliers are delivered each day and prices range from £3.49 to £3.99. I sell more than 90 sandwiches and wraps every lunchtime, making food to go essential at this period.
Margins are 35% because of how I manage wastage. I keep a log of when items are placed in the shop. The log is checked every day to ensure sandwiches are as fresh as possible. We dispose of them after they've been in the store for three days. Shoppers are put off if the food has been on the floor for more than a few days.
Top tips
• Increase sales of porridge pots by offering customers the facilities to prepare them in the store.
• Always keep a varied price range as some customers will want more affordable options, while others won't mind spending more.
Supplier advice: scatter products around your store
Amy Burgess, trade communications manager, Coca-Cola European Partners
Retailers could benefit from placing products in other areas, such as close to the entrance of the store, aisle ends or adjacent to the till queuing lane to help attract attention and encourage purchase.
The newest and most popular sellers from major suppliers:
Grabits Chicken Stick
This snack fits into the trend for international food and has been designed for hot food counters.
Weetabix on the go
Weetabix is targeting health-conscious shoppers with its breakfast drink, promising high protein and fibre in a bottle.
Rustlers Gourmet Burger
Kepak Convenience Foods advises retailers to place its Gourmet Burger near drinks and snacks to encourage higher basket spend.
Cathedral City Snack Bar
Dairy Crest has launched a 30g Cathedral City cheese snack bar in Mature and a lower-calorie Lighter option.