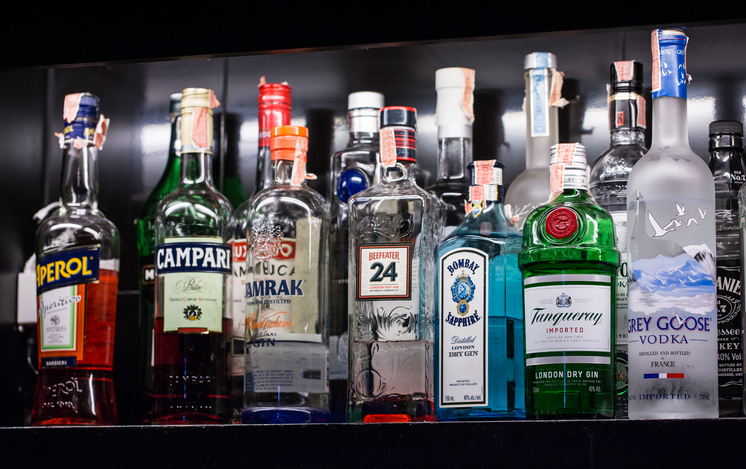 Comparing spirit prices
Behind the numbers
Our spirits price comparison tools below will help ensure you make the most of this key category.
Take Chekov Vodka 70cl. More than two-thirds of retailers charge the most common price of £12.99, but 30% are going as high as £14.49. There's less flexibility with the 5cl format, with 76% charging £1.99 and 13% pricing as low as £1.49.
More Pricewatch: gin price comparison
Glen's Vodka 70cl offers a similar opportunity. Fifty-nine per cent of retailers charge £14.25, but 40% are charging as much as £16.99. Although dependent on your area, those stocking the price-marked format could be missing out on significantly higher profits.
Gordon's Pink Gin is the standout product this week. While the majority (56%) are pricing at the most common price of £16.49, more than 40% of retailers charge at up to £21.99 – an increase of more than £5.
Chekov Vodka 37.5% 70cl
Price distribution %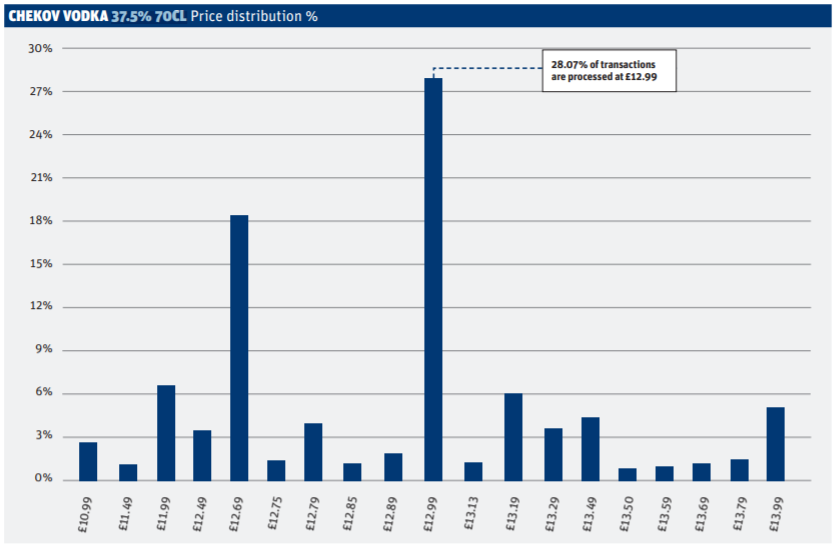 Spirits price distribution chart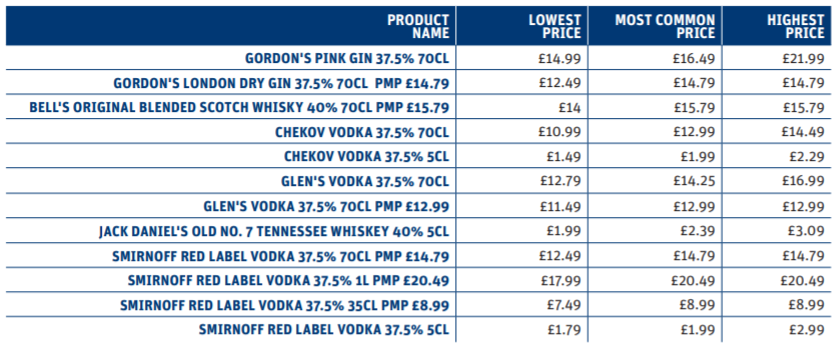 Must-stock spirit products and prices
Percentage of stores selling above, below and at the most common retail price

Retailer viewpoints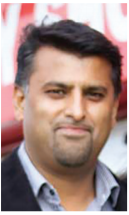 How spirits products work for their stores
Suresh Kanji
Store & location: Family Shopper, Little Hulton, Manchester
Size: 2,000sq ft
Type: Residential
Top spirits products
Gordon's Pink Gin 35cl
Gordon's Pink Gin 70cl
"We price at the RRP across our spirits, and our bestselling line is Gordon's Pink Gin. I buy enough stock to last the year, as well as regularly run our symbol group promotion. We were going to trial a Bolton Gin, but after liaising with our rep, we realised it wouldn't work in our store.
"We stock a wide range of gins, including branded, local and liquor gins, but lines with 40% ABV sell better. When there's a new offer, we'll use social media to promote it, as well as use PoS and our own promotional material, like labels."
---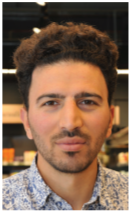 Mehmet Guzel
Store & location: Simply Fresh Bethnal Green, east London
Size: 1,300sq ft
Type: Residential
Top spirits products
Aperol Spritz 70cl
Gordon's Dry London Gin 70cl
"We try to keep spirit prices reasonable and offer a mixture of price-marked and non-pricemarked packs. We also aim for a 20% margin, but this depends on the product. We have noticed an increase in demand for hard seltzers, as well as flavoured ready-to-drink cans.
"Our customers have begun to request products they would like to see in store, ranging from gin to vodka, which has helped to increase sales across the category. Unlike other categories, I rarely promote the spirits on social media because they tend to sell themselves."
Read more Pricewatch and get expert product price comparison analysis and retailer insight on all the key products in your store

Data supplied by the Retail Data Partnership, a specialist data and EPoS supplier committed to serving the independent retail sector