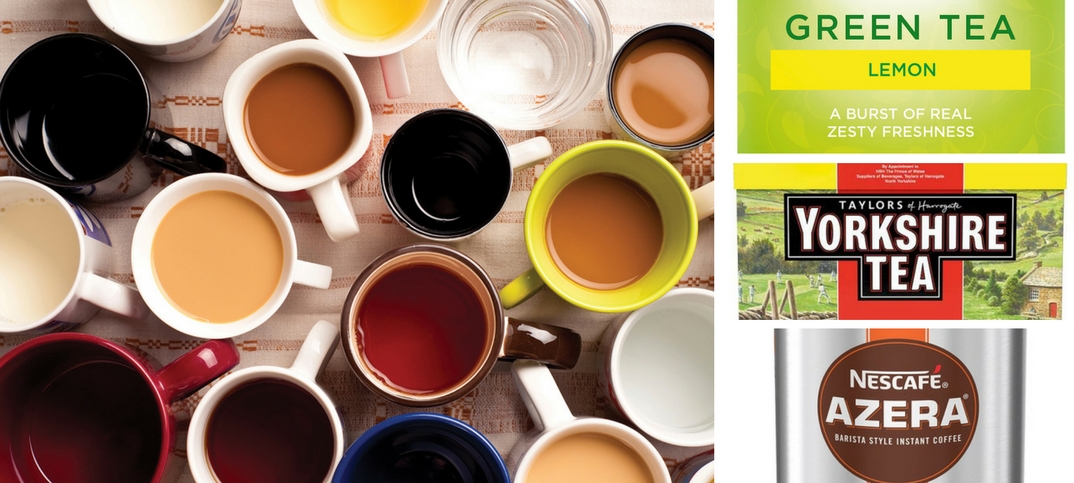 In Britain, tea is the most consumed drink after water, with a staggering 165 million cups downed a day.
Most Britons can't tolerate a home empty of hot drinks and will head straight for their nearest store the moment they run out of tea or coffee.
This presents a significant opportunity for independent stores. Regular customers need to trust that you have the hot drinks they want in stock at all times, and if you can catch a first-time customer's eye with your range, you might just have secured a new loyal shopper.
Retail Newsagent looks at how to perfect your management of the hot drinks category by sharing six glowing examples of perfect practice.
Cross-merchandise with complementary products
"Site tea next to complementary products like biscuits and cakes to encourage incremental sales," says Unilever's Nick Widdowson. Retailers such as Kamran Hafeez are clear on the importance of cross-merchandising teas and coffees. "You've got to place biscuits next to tea, it's essential for sales of both," he says.
Stock fruit and herbal teas to complementing bestsellers
While the tea category is predominantly driven by core brands such as PG Tips and Tetley, retailers should consider expanding their ranges to include options for people seeking alternative flavours.
"There's been a definite increase in demand for fruit teas and decaf coffee over the past couple of years as customers are looking for healthier hot options," says Dean Holborn, who has expanded his range of Twinings flavoured teas to meet this new demand.
Keep up to date with new tastes and trends
"Customer trends are now so fast-changing that it's hard plan six months ahead," says Anish Parekh. "It's more important than ever to keep up to date, but there's a lot more trial and error in working out what will sell." Debbie Davies, owner of Pughs Londis in Hay-on-Wye, is quick to research her customers' evolving tastes. "If we see people looking at our range for a minute or so, we'll go over and ask what they're looking for, and try it out if we think it could sell," she says.
Test out local teas and coffees
Stocking local products is a great way to catch both customer interest and higher margins, as well as build links with the local community. Debbie Davies recently introduced a Welsh coffee, Black Mountain Roast Coffee, in both whole bean and ground varieties. "It's locally packaged and presented and, despite costing quite a bit more, is selling really well," she says.
Use deals to drive sales of premium products
While customers don't tend to need promotional encouragement to pick up core bestsellers, promotions can be a great way to introduce them to new products. "Every three weeks we have a promotional refresh and I always make sure there's a coffee or tea on offer," says Anish Parekh. "This month, I brought in Carte Noir, put it on promotion at around half price and highlighted it with point of sale. It's flown out. I usually introduce a new premium product at a cut price to get people in the habit of buying it."
Small stores need a strong core range
However tight your space, it's vital to stock at least the core bestsellers, says Helen Drew of Wright's News in Wem, Shropshire. "We have a small range and Nescafé is our biggest seller," she says. "We have a lot of passing trade of people going to work in the morning and we don't need much – just sugar, milk and coffee – to get them coming in and picking up the essentials." She also stocks an economy brand, Red Mountain, to catch customers in need of a caffeine blast at the lowest price point.
For the full feature see the 26 August issue of Retail Newsagent or subscribe here.