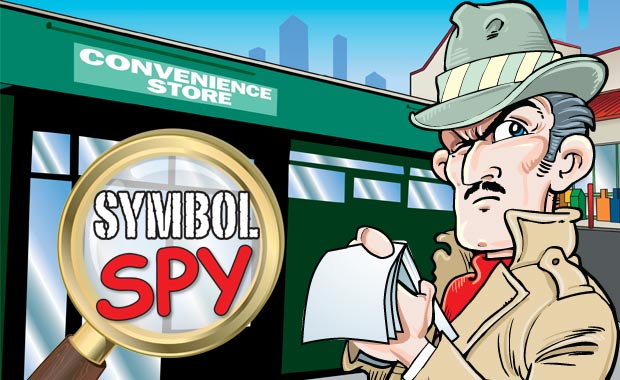 The spy has returned. Sixth months on from RN's undercover visit to Britain's supermarkets, we've recruited shopper psychologist, and author of Supermarket Shoppology, Phillip Adcock, for another mission: to study Britain's growing symbol store market.
Ambitious, market-leading convenience retailers are increasingly turning to these symbol store models and we wanted to analyse four such stores, all within a few miles of each other in South London. Over the course of one spring day in March, we visited a Premier, a Londis, a Best-one and a Costcutter, looking at the things they were doing that contribute to driving up standards in the UK's convenience store sector, where there were further opportunities for profit, and at the few mistakes they were making.
Although London is only one area in which symbol stores are thriving, each store we visited was carefully chosen to reflect the variety of roles that these shops fulfil: from the residential to the roadside, the local shopping centre to one surrounded by direct competition from three major multiples.
Each store was using differing retail strategies to meet the needs of these varying locations, strategies that were noted by Mr Adcock and which impressed him. Yet, at every store we visited there was a way in which the retailer in question could be making greater profits.
"Each of these stores is good and bad at different things," he concluded at the end of the trip. "The Costcutter's availability was unrivalled, the Londis' ranging was unbeatable while the Best-one's fascia was the best and the Premier was most tailored to its community." The lessons his insight offers would be easily transferable through the symbol group community. In fact, they could benefit every UK convenience store.
Yet one theme returned again and again. Mr Adcock concluded that no store was perfect because none seemed to be as shopper-orientated as possible. "What these shops didn't do was make it experiential enough. None of the stores we've seen are set up to try and entice you to buy something you didn't go in for – that's the opportunity," he says.
Awards from initiatives such as the Independent Achievers Academy and insights contained within RN's weekly retailer profiles highlight how many stores are creating top retailing experiences for their shoppers, including Bollywood nights, ever-changing seasonal displays and extensive specialist and locally-produced ranges. A majority of these stores are using the symbol group model to rise to the top and flaunt their creativity. Yet, Mr Adcock's insight that the stores we visited weren't "experiential" enough should make the industry pause for thought.
We'll be posting up daily insights from Mr Adcock so keep checking back to find out what RN discovered and, while you're reading, think about where your store stands in comparison. Could the RN spy be about to help you improve your business forever?