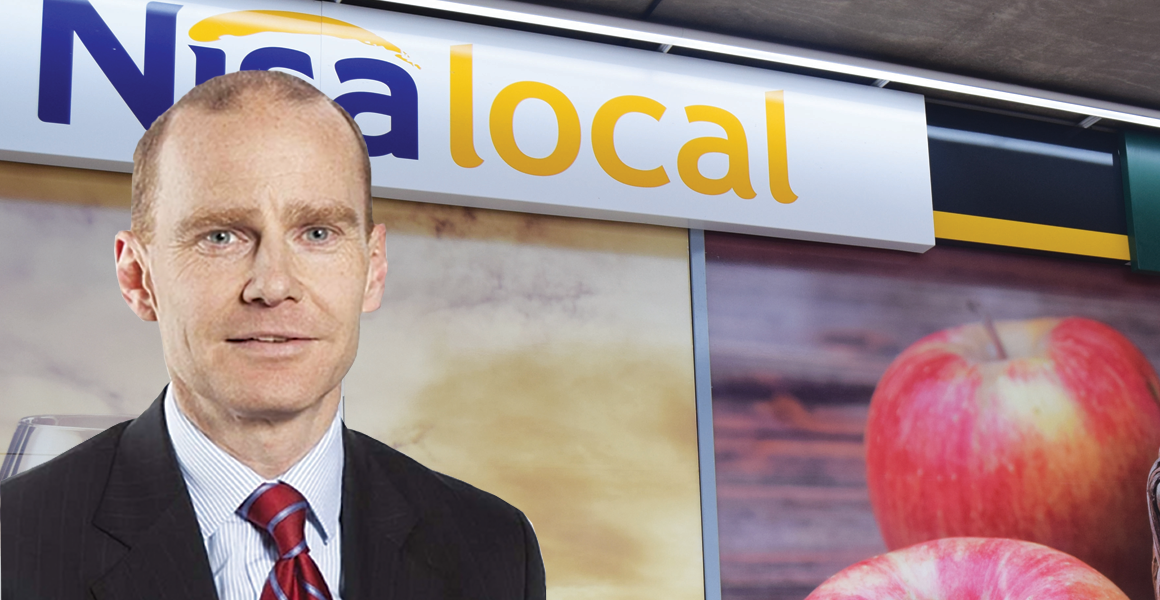 Eight months on from taking the helm during the largest change in Nisa's four decades of trading, Nisa CEO Ken Towle discusses franchising, Co-op integration and behind-the-scenes changes with Alex Yau and Jack Courtez
---
The boss of a large rival wholesaler admits: "Ken Towle is one of the hardest-working people in our industry." Since taking over from interim CEO Arnu Misra, the former Tesco director has embarked on a prodigious store tour to understand the needs of his partnered retailers.
Asked about the amount of time spent on the shop floor, he answers: "It brings it all to life. Nisa is a very broad business; we are serving lots of different partners with lots of different business models – it's really helpful to see how they go about doing that. I've seen incredible businesses in the process, and customers with real loyalty to the shops that serve them. It's given me a huge appreciation for what our partners do in their local markets. When I head back into the office and look at the numbers, there's real context to support it – what am I hearing and what am I seeing?"
It's an approach Towle admits he learned at Tesco, but it has been given a new meaning by his work with independent retailers. "There's a sense of real ownership, our partners know why they do what they do, who they are serving and what happens next – that's a fundamental difference to the way a manager would tackle a store, it's been one of the most refreshing and exciting things for me. It's why there's so much potential for growth in the independent sector."
Nisa and Co-op's strategy for growth depends on combining the multiple's might with its partner's flexibility, which enables stores to operate in areas it just can't reach. But in the eight months following the deal, the CEO's attention has been on not allowing the changes to get in the way of the basics. "We don't want to miss a beat during this transition phase, it's business as usual while also delivering against our promises to partners," he says.
One of the largest promises made before Nisa retailers voted on the Co-op deal in November 2017 was access to Co-op's own-label range. Asked about the implementation of this, Towle says: "It has been four phases pretty much driven by our new responsibilities to suppliers under the Groceries Supply Code of Practice. We have to give fair notice because we've got two types of suppliers: Co-op own-brand suppliers who may see volume go up and we've got Heritage suppliers who may see volumes go down. We don't know exactly how it's going to shape up, but we have to be talking to suppliers about that."
How the business works with suppliers has also changed in order to achieve "better buying benefits", according to Towle, who confirms: "Nisa and Co-op commercial teams are coming together. We'll have one buying relationship with suppliers. This means the Nisa team can focus on fine-tuning Co-op's proposition into our wholesale proposition of range, pricing and promotions."
Another promise was to return scale to Nisa's wholesale business after losing lucrative contracts with McColl's and large garage chains in 2017. While a major supply deal between Costcutter and Co-op via Nisa agreed last year successfully added some of this scale, there are also threats. McColl's plans to transition its remaining Nisa buying to Morrisons, and Nisa's supply deal with Bargain Booze may be tenuous in the face of the franchise group's acquisition by Nisa's rival, Bestway.
Asked about whether Nisa was close to announcing further deals, Towle said there is "no news to announce yet", but said he has expanded the size of the team responsible for winning large partner contracts, with further investment planned for 2019.
The boss also said continued supply to Bestway owned stores may not be as far-fetched as previously thought in the new world of convenience retailing. "One of the things evident in the market is the new levels of collaboration going on. The very idea of Co-op products on Nisa shelves is evidence of this. For Bargain Booze, in the mid- to long-term we're in a position to be a willing and helpful partner and Nisa are looking at how we can continue working together."
For many Nisa retailers, the deal also teased the potential of becoming a Co-op franchise, but provided little detail. Asked to provide an update, Towle says: "Three Costcutter-owned stores have converted to Co-op franchises so far, with the most recent one just a couple of weeks ago. We've got a pipeline of partners and other parties that we are processing at the moment."
However, he warns it won't be for all partners. He adds: "We have to be careful that we are setting people up for success and also that the brand can be consistently delivered. For example, the Co-op proposition is very strong on fresh – it requires a certain level of volume and customer traffic to sustain that."
The growing role of fresh is diminishing the presence of brands
While the future for Nisa, Loco, Mace and Simply Fresh stores looks increasingly aligned with Co-op's brand, rival Unitas Wholesale has claimed that its eschewing of own-label in favour of household brands makes it the "champions of independents". Asked about this rival approach, Towle argues: "Differentiating on brands makes it hard to be competitive on pricing. Being really candid, customers don't give thanks for having six jams or seven Parazone bleaches. You've got to range the core household brand products, but if you can offer an own-brand alternative that does the same job for 40% cheaper, it is good for baskets.
"Customers arrive with a budget in mind – the £2 saved will either go in the basket for a treat or they'll be back more frequently. Trends are changing much more rapidly, and the growing role of fresh is reducing the presence of brands."
For those with Co-op stores nearby or who just prefer to rely on Nisa's Heritage range, Towle
reaffirms: "For those partners who want Heritage, we'll make it available." However, he adds that volumes have fallen since the Co-op deal and the Heritage range is "under constant review".
Does the increasing role of Co-op products mean the multiple gets a growing say in how Nisa operates? Not according to Towle, who adds finally: "Co-op knows it needs to respect the independence of Nisa. We've got a nice balance of support and independence."