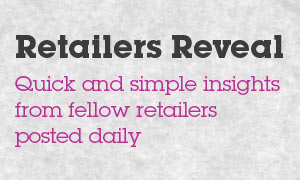 How-to
,
Store Management
Retailers Reveal #71: Steve Cuthbert – "Some Like it not hot"
Published:

1 min read

By betterRetailing

We're investing more money in our food offer this year to expand from a purely hot range by adding some cold items. This will allow us to sell products such as freshly-made baguettes, salads and paninis as part of the meal deals we have on hot food. Hot food has been so successful that I'll be disappointed if it doesn't increase turnover by at least £1,000 a week. We'll add items like cakes into this range too, but thanks to the cooler temperature, we'll improve margins against standard hot food.
"I'm spending £6,000 on the new cabinet and I'll make At least £1,000 a week with at least a 50% margin"
Become a Member to comment
Register to comment and get exclusive content and subscribe to the online and print versions of Retail News.
Become a member