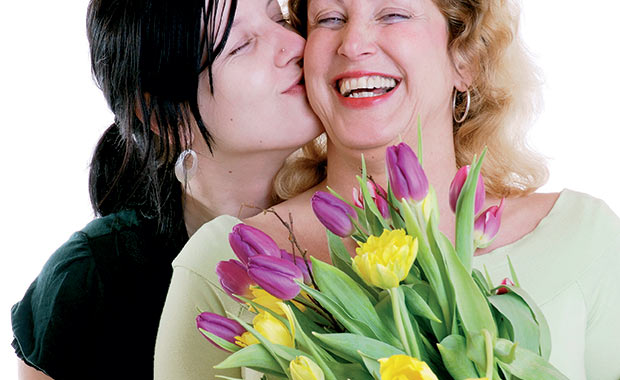 Our dear old mums have fed us, had a plaster ready for our inevitable cuts and bruises and been our most loyal champions. But their influence doesn't end with our childhood.  With Mothers Day fast approaching, four retailers share how their mums influence their business lives.
Be there…
Alkesh Pankhania
Best-one, Sunbury-on-Thames,
Greater London
My mum is there for me whatever. When I go away for a few days or they go on holiday, I know that she'll be worrying about me and wanting to know I am okay. Having that supportive person – a best friend that you can talk to about things – makes it easier to get on and run a business every day.
Think on your feet…
Kay Patel
Global News & Sandwiches, Stratford, London
Around 13 or 14 years ago our bank manager's wife was heavily pregnant and went into labour as he arrived for a meeting at our shop. My mum quickly called my aunt and told her to get some baby girl clothes from Mothercare. My mum's quick thinking meant he got his first gift from our family and we've been in the bank manager's good books ever since!
Mind your manners…
Christine Hope
Hopes of Longtown, Longtown, Hereford
My grandmother taught me that respect needs to be earned and the importance of manners and being polite. When you're building up clientele for a local shop these things are really important and thanks to the attitude this gave me, I've developed a business where people will come from 30 miles away to get particular products, such as bakery items, from us.
Be organised…
Sanjeev Vadhera
North East Convenience Stores
The main influence my mum had on me was her organisation. Growing up in a family with three boys, everything needed to be regimented, from meal times to cleaning. As my business has grown from one store to 20 I've had to be just as organised as she was then.
For the full article read this weeks Retail Newsagent