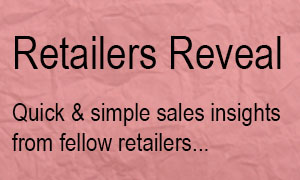 How-to
,
Store Management
Retailers Reveal #19: Mandeep Singh – Doing Deals
Published:

1 min read

By betterRetailing
WHAT'S THE SALES INSIGHT?
You've got to go out and do deals: be cheeky and buy cleverly. If you've got a half-decent store you're a valuable customer to your wholesaler and have room to bargain. I ask: "What can we do for £1 that's branded and a good deal for customers?" We've been concentrating on £1 items like four-packs of Toffee Crisp or Mars bars, making 20% from them and selling nearly £1,600 worth a week.
MANDEEP SAYS
"I spent £1,280 on stock per week
I made £320 profit"
Comments
This article doesn't have any comments yet, be the first!
Become a Member to comment
Register to comment and get exclusive content and subscribe to the online and print versions of Retail News.
Become a member