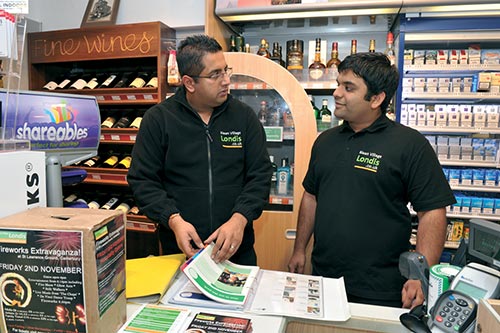 What's the most successful idea you've ever tried out in your business?
Cooking chicken curry pizza in-store, which is something we've become famous for. And I put my staff on a training programme, and did it alongside them.
What's the best advice you've ever received?
Know how to take a risk, but also how to give 100% and do things properly. Also, learn from other people and share best practice.
Who is your retail inspiration?
My father-in-law has been in business for 30 years. He was the first retailer in my family and we are still learning from him. It's good to know people before us have worked so hard to make things easier for us.
What do you think is the biggest missed opportunity that independent retailers should cash in on?
We could be marketing to customers more directly through social media. It helps us to stand out from the competition. We also need to react to supermarkets by being aware of what they do.
What's next for your business?
I will continue to train my staff so they can develop and get more involved in the community. I'd like to see more word-of-mouth advertising and to advertise more of our products. To maintain our status as a responsible retailer I will work closely with local groups, schools and the council.