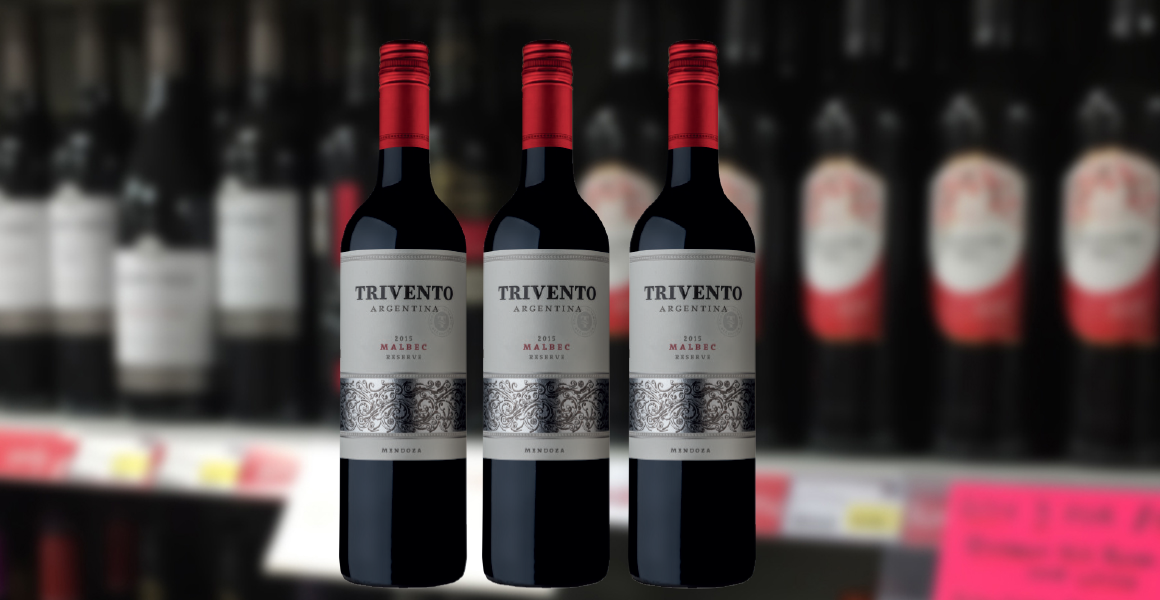 Profit checker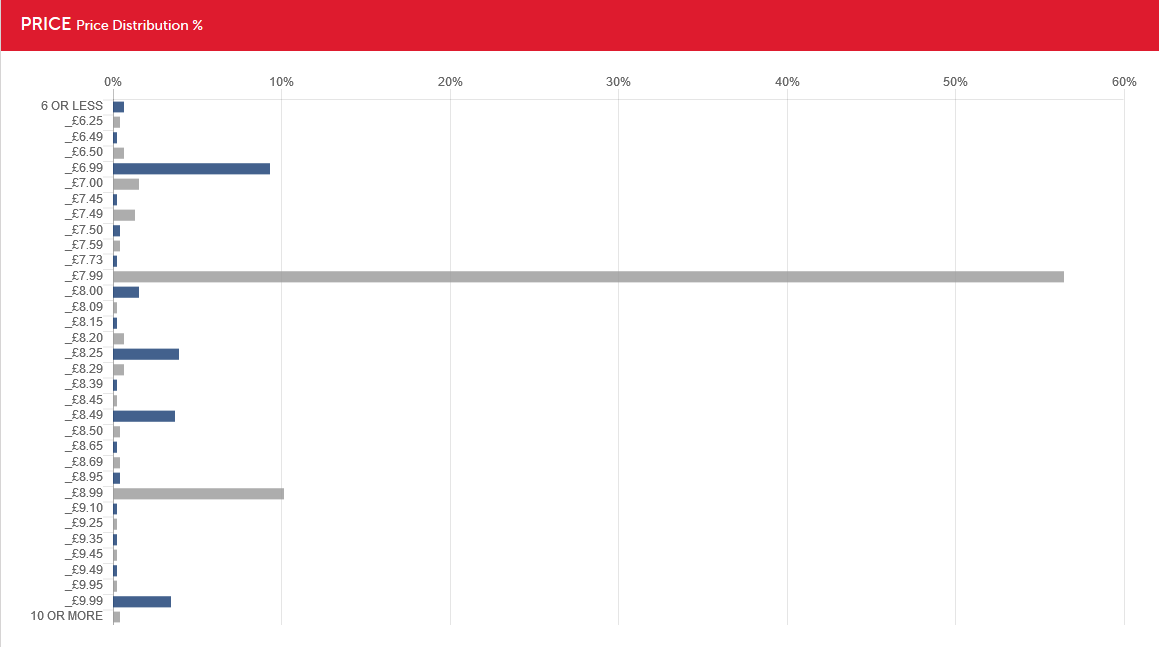 Price checker
RED WINE


HARDYS BIN 161 SHIRAZ 75CL

AVERAGE UK SELLING PRICE


5.5421970310391

BOOKER RRP


5.5

SMALL NEWAGENT AND SHOP IN NORTH WALES SEASIDE VILLAGE


5.25

NEIGHBOURHOOD SHOP IN NORTH ESSEX VILLAGE


6.49

LARGE C STORE IN RESIDENTIAL AREA OF WEST YORKSHIRE TOWN


–

SMALL OF LICENCE IN BOURNEMOUTH RESIDENTIAL AREA


–

LOCAL C STORE IN PEAK DISTRICT VILLAGE


–

NEWSAGENT AND LOCAL SHOP IN CENTRE OF CORNISH SEASIDE VILLAGE


5.5

HARDYS VR SHIRAZ 75CL
£6.18
£6.79
£5.00
£6.99
£6.15
£4.99
£5.99
£6.79
YELLOW TAIL SHIRAZ 75CL
£7.06
£7.49
£5.95
£7.99
£7.49
£6.25

–

£7.49
BLOSSOM HILL RED 75CL
£5.83
£6.59
£5.00
£5.75
£5.19
£5.25
£5.99
£6.99
CAMPO VIEJO TEMPRANILLO RIOJA 75CL
£8.84
£9.49
£6.95

–

–

£7.49

–

£9.89
SECRETARY BIRD MERLOT 75CL
£5.83
£5.50

–

£5.99

–

–

£5.99
£5.50
CASILLERO DEL DIABLO CABERNET SAUVIGNON 75CL
£7.48
£7.99

–

–

£7.49
£6.50
£7.99
£7.49
TRIVENTO MALBEC RESERVE 75CL
£8.06
£7.99

–

–

£7.99
£7.99
£7.99
£7.99
ECHO FALLS CALIFORNIA RED 75CL
£5.27
£6.49

–

£5.75

–

–

£5.49

–

YELLOW TAIL MERLOT
£7.03
£7.49
£5.95
£7.99

–

£6.25

–

–

CASILLERO DEL DIABLO MERLOT 75CL
£7.51
£7.99
£5.95

–

–

£6.50
£7.99
£7.49
HARDYS STAMP SHIRAZ CABERNET SAUVIGNON 75CL
£6.49
£7.29
£5.00

–

£6.09
£5.99

–

–
Data supplied by
EDFM is a specialist in helping leading suppliers to the UK's independent convenience channel get value, insights and business benefits from EPoS data. To find out how they could help you, call 07976 295094
How we drive our profit
Jonathan Fraser
Fraser's Budgens
Location: Reading
Size: 3,000sq ft
Type: forecourt Top Tip Sectioning wine by price stops customers getting overwhelmed if there is a wide choice on offer Prices vary widely across our red wine range. We find people tend to have a set idea of what they are willing to spend before they even step into the store, so we have seen good results from sorting our red wine offer by price. People tend to either be looking for a certain price point or a specific brand of wine. As a result, in one of our stores, we have achieved success by creating a section dedicated to premium wine from Laithwaite's, and then another section where shoppers looking for good value can quickly find pricemarked value options.
Robert Kirkwood
Mossgreen Convenience Store
Location: Crossgates, Fife
Size: 800sq ft
Type: village Top Tip Stock fruitier red wines in the summer – people crave these flavours when the sun's shining When it comes to red wine, and wine in general, I always stick to the RRP. Pricemarked bottles sell well, too – customers in my area are price-conscious and they like to feel like they are getting a good deal and to know the price isn't jumping up or down on a certain wine. There is an expectation on wine prices. Everyone has their own levels of what they are willing to spend on a bottle of wine, so I try and cater for a few different price points. It is a seasonal drink – sales of red wine always go up in the winter months.
Faraz Iqbal
Premier Linktown Local
Location: Kirkcaldy, Fife
Size: 1,000sq ft
Type: main road/residential Top Tip If space is at a premium, stick to products you know will sell, rather than constantly changing them I go with Booker's RRP across my red wines. Every month, there tends to be a new promotion on a specific line, so I'll stock that. Beyond that, I try to maintain consistency of products and pricing on all my other red wine products. People like to know what they're getting. The introduction of minimum unit pricing in Scotland has had an interesting effect on red wine sales. It seems to have made sales of cheaper red wines go up, as cider has become so much more expensive. I sell 10 to 15 cases a week more now of my lowest-priced red wines.
Jagjeet Hayre
Premier Express
Location: Leicester Forest East
Size: 1,500sq ft
Type: main road/residential Top Tip It is worth brushing up on your knowledge of red wine types so you can advise customers I stick to selling pricemarked red wines and wines that are on promotion with Premier. It saves a lot of time and hassle for me in terms of setting prices. I am careful in terms of the wines I stock, though. I don't think it is a good idea to go too cheap for red wines – it is a treat and a drink to savour for most customers. I also adjust my order according to the seasons. In the summer, people want lighter, fruitier reds, with strawberry and raspberry flavours, while in the winter, richer shiraz and merlot reds are in demand.