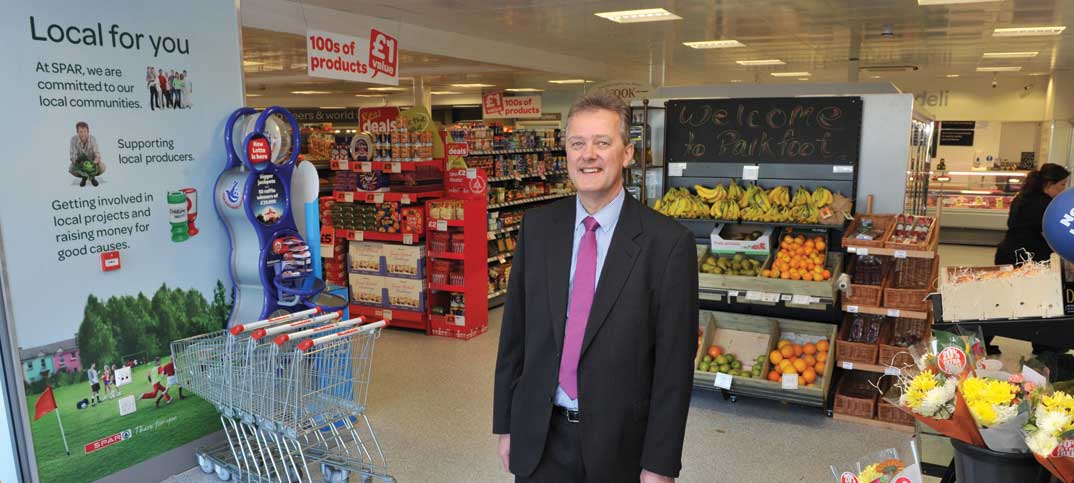 Forecourt retailer David Charman, who runs Spar Parkfoot Garages in Kent, is this week's specialist in RN's guide to the fresh and chilled category at Christmas. Here's his advice on planning ahead and ensuring great sales.
S
elling fresh turkeys has become one of David's stores most sought-after Christmas services, and he is aiming to sell 300turkeys this December – 60 more than last year.
Selling local birds has always been incredibly popular among Spar Parkfoot Garage's customers and, with 40% margins, David has invested time and effort into creating a process that runs as smoothly as possible during the potentially-chaotic Christmas period.
"Customers love the fact that there's somewhere that's not a big supermarket chain where they can easily order a local fresh turkey," he says. Establishing close relationships with local suppliers is crucial to David's success, and he enjoys the fact that it provides a mutual benefit for both him and the suppliers he works with.
David's next step is to expand his fresh fruit and vegetable range provide everything needed for a full Christmas meal. Already transcending the norms of a traditional forecourt with a deli-counter and ranges more akin to supermarkets, David is well on his way for becoming a one-stop shopping destination.
David's tips to preparing fresh produce for Christmas:
Encourage early orders
I encourage customers to order their turkeys and other Christmas meats as early as possible, so my local butcher can estimate and plan quantities. Last year we took email addresses, which I'm using now to send out order forms.
Create extra space for your speciality range
I put out extra fridges outside the back of my store to stock extra meat I get in for Christmas. Making extra space for times like this is a simple yet essential step to selling through as much stock as possible.
Maintain regular contact with your suppliers
This allows me to manage my orders better, and I email my local butchers almost daily to get updates on availability and delivery dates from now until Christmas, to be able to swiftly deal with emergencies, such as running out of stock.