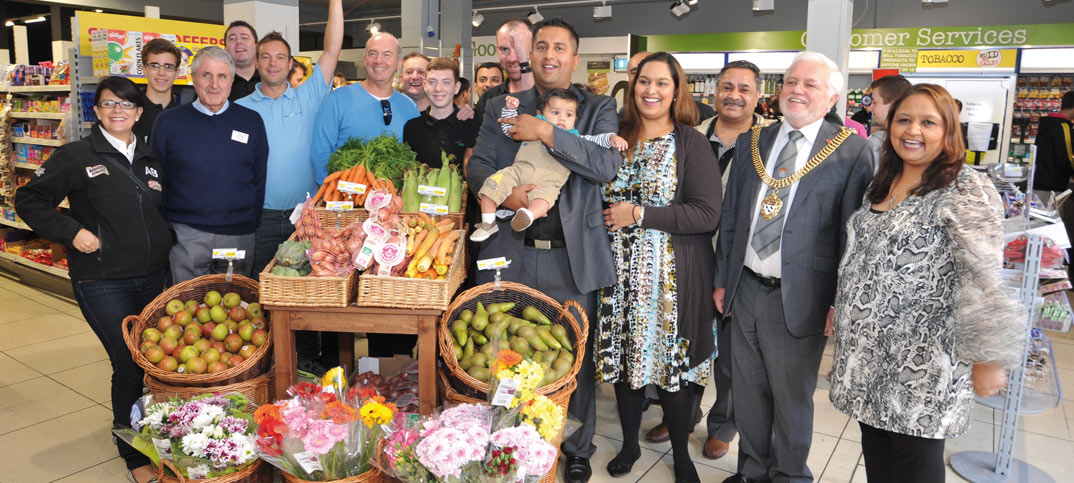 Taking on a second shop can be a demanding yet rewarding process. Staff will need to be trained to fit into the culture that you wish to establish and your time management between shops will need to be precisely worked out. What other hurdles would you need to tackle?
Hearing that Paul and Pinda Cheema opened a new store in November made me remember what it was like getting to grips with owning a second shop.
I've been running my Budgens store in Whitstable for just over a year and a half  now and I've learned a lot in that time. It's been a tough road, but an enjoyable one too.
I'd spent the previous two years establishing our Londis store in Blean, and I'd put so much effort into it that it was really hard to let go of the processes we'd developed there and adapt to a different shop.
We wanted the second store to be a success so we tried to apply what we'd learned in the first store immediately, but that doesn't always work.
Our Londis is so small in comparison and we learned quickly that you can't just replicate things like stock ordering.
When you take over, your first instinct is to look at your staffing, rent, rates and other costs and try to save money where you can, but you need to establish your methods and processes first.
We inherited a lot of staff from the previous owners, so one challenge was learning about the jobs they did and about their strengths and weaknesses.
Some staff were set in their ways, but I wanted to create my own culture and put my stamp on the store.
So I had to establish new processes, retrain people and get things working the way I wanted. It made a difference bringing staff from Londis down to Budgens to help out because they already knew how I like to work and understood what I was trying to achieve.
There have been some great success stories to come out of that. One guy had been at the store for 11 years and, while he was very good, he was really shy and not too adaptable. He ran the small produce section and ordered fruit.
I spent time training him and he has come along really well. Now he is focused and has come out of his shell. He manages the whole fresh section and is a duty manager who I really trust. He trains and teaches others.
The contacts and relationships I'd built up through my Londis were another enormous benefit in the early days at Budgens. When you already have one shop established, you have an instant phone book.
Through my customers, I knew electricians and other people who could help us. And when we refitted the store, we got lots of help from Booker, who held our stock for us.
We found that suppliers we worked with at Londis were ready to help us in Budgens because they knew us and we gave them an opportunity to do something in a different market.
It's taken me a year to work out how best to divide my time between the stores, but nowadays I'm in Budgens 75% of the time because the Londis doesn't need so much attention.
I check in there, train staff and overlook how things are going. I have a good set-up with technology and can log in remotely to watch CCTV, the tills and to cash up.
It can be scary opening a second store, but it's worth it, and my advice is, if you need help, ask for it. I wish Paul and Pinda well in their new store.
Are you thinking of opening a second store?  Have you been through the process of it?  Share some of you experiences with us in the comments below