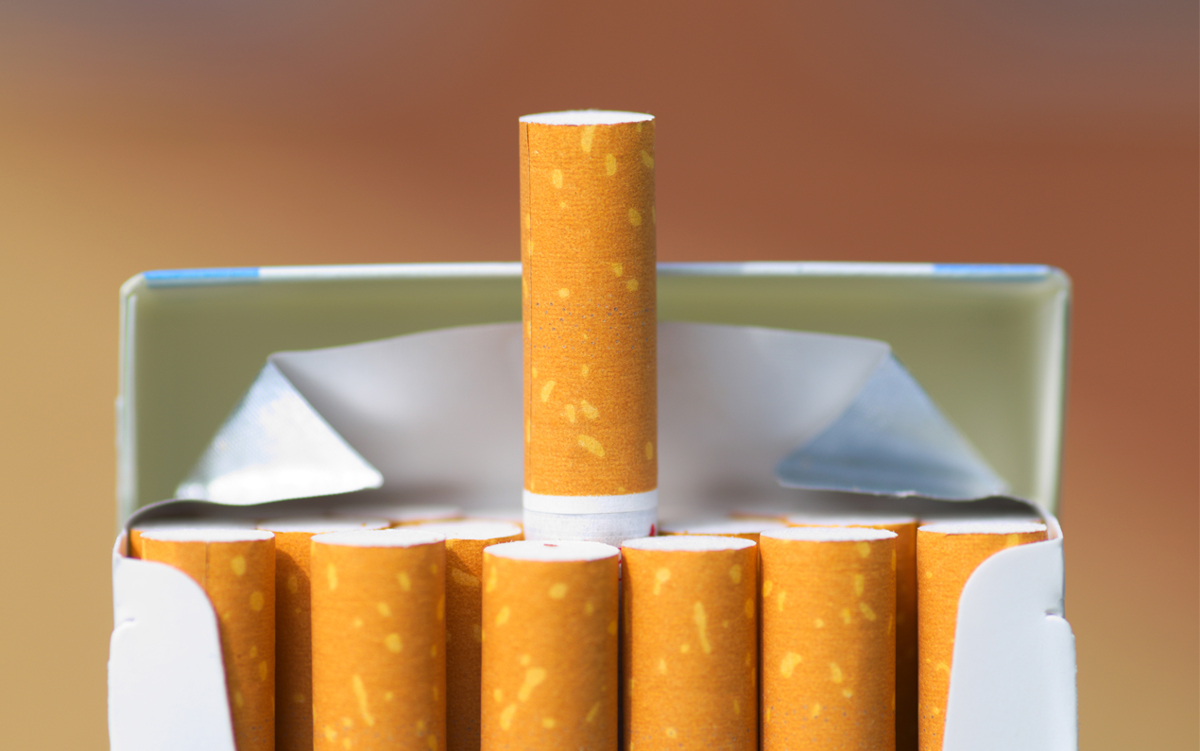 Comparing the prices of premium cigarettes
Behind the numbers
This week's data shows retailers are still squeezing extra profits from their premium cigarette ranges, with just two out of the 12 lines examined charged at their most-common price by a majority.
Marlboro Gold is an attractive proposition, with 78% of retailers charging up to £17.49 for a pack of 20. This means the 20% sticking to the most-common price of £12.60 could be missing out on higher profits.
The £4.99 price difference is also the highest among all the lines examined. Similarly, 77% of shops are selling Benson & Hedges Silver 20s for as much as £16.49, with just 19% charging the most-common price of £12.50.
One line that seems to have found its price limit for now is Camel Blue 20s. Eighty-nine per cent of retailers charge £16.99 for a pack. This is the highest most-common price out of all the lines examined and is just 91p cheaper than the highest price.
Premium cigarettes price checker
CAMEL BLUE 20s
Use the price-checker chart to see what the most common prices are for a key line in the category.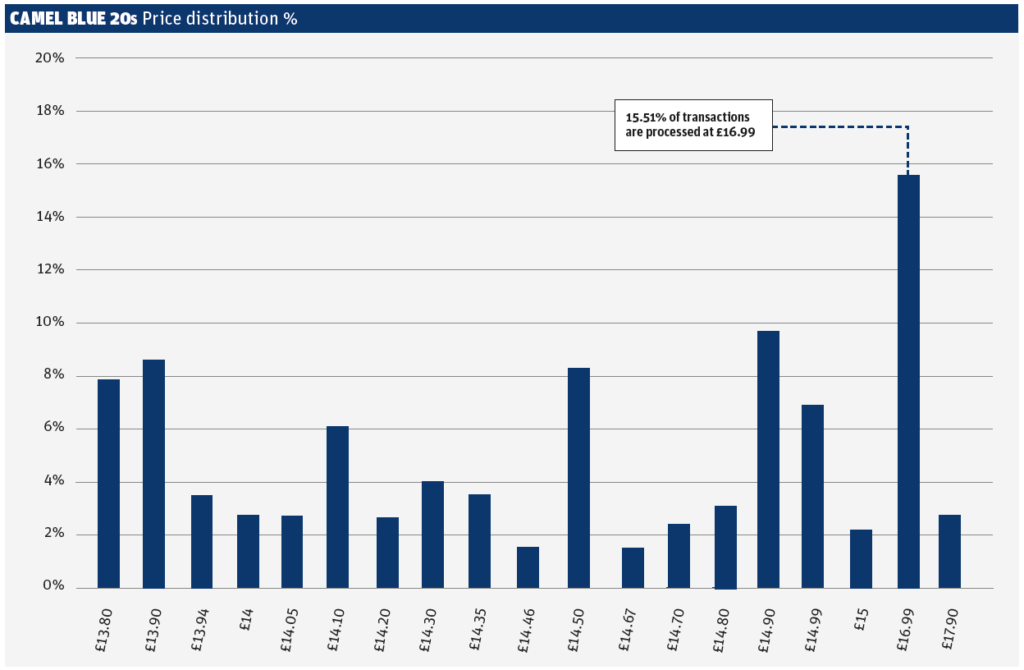 Retailer views on premium cigarettes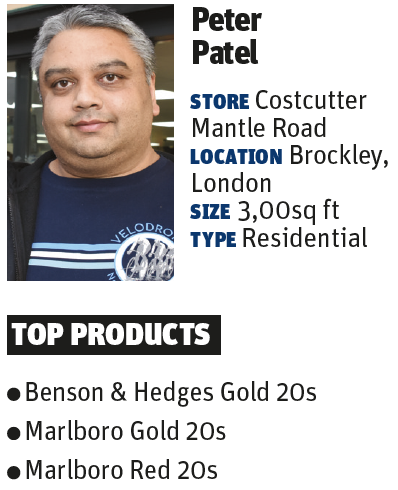 "Mantle Road has the slowest-selling tobacco of all my stores. We don't offer any roll-your-own tobacco because of the low volumes. Premium lines are my top two sellers there – Benson & Hedges Gold and Marlboro Gold, followed by budget lines Benson & Hedges Blue and Sky Blue. There's an age aspect to it, but the prices are also pushing people away from smoking. Younger smokers are also not brand-conscious, they'll go for the cheapest option, because the display has no promotion. Gone are the days of die-hard Benson & Hedges or Marlboro smokers."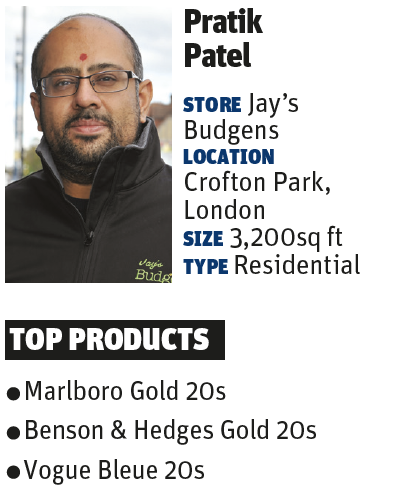 "The luxury brand has decreased. We used to stock Sobranie, but are down to just Vogue now, which is dependent on a few customers, but most of the market has gone mainstream, with cost the key driver. A lot of people have switched brands even if they don't like them because they've had to. Brands like Superkings, Silk Cut and Dunhill still sell, but not as much as they used to. Big sellers are now Benson & Hedges Blue and JPS Players, but the category is declining because rolling tobacco is cheaper and people are moving to vaping."
Premium cigarettes price distribution
Use the price distribution table to see the range of prices being charged on 12 key lines.
Product name
Lowest
price
Most
common
price
Highest
price
Benson & Hedges Silver King Size 20s
£12.40
£12.50
£16.49
Berkeley Superkings 20s
£11.50
£11.95
£13.20
Silk Cut Silver King Size Sticks
£13.50
£13.89
£15.00
Benson & Hedges Gold 20s
£13.80
£13.89
£15.00
Silk Cut Purple King Size 20s
£13.80
£13.89
£15.00
Camel Blue King Size 20s
£13.80
£16.99
£17.90
Superkings Bright Blue 20s
£13.30
£13.80
£15.70
Regal Blue King Size 20s
£13.30
£13.80
£14.95
JPS Legendary Black King Size 20s
£12.15
£12.75
£14.00
Marlboro Gold KS 20s
£12.50
£12.60
£17.49
Dunhill International 20s
£13.90
£14.00
£16.00
Vogue Blue 20s
£13.40
£14.50
£17.95
Must-stock premium cigarette products
Use the must-stock products chart to see the percentage of retailers charging above, below and at the most-common price.
Read more Pricewatch and get expert product price comparison analysis and retailer insight on all the key products in your store

Data supplied by the Retail Data Partnership, a specialist data and EPoS supplier committed to serving the independent retail sector