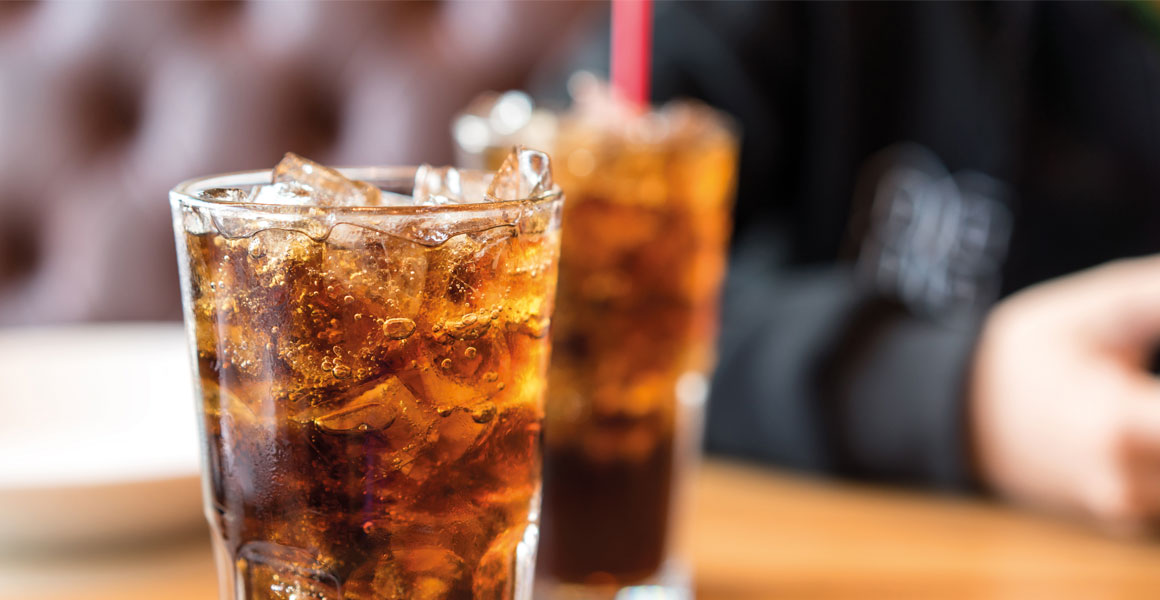 The sugar tax dominated discussion surrounding the soft drinks market last year, but outside of this there is also the challenge retailers face between stocking the right up-and-coming brands and maintaining the availability and visibility of a good core range. Priyanka Jethwa reports
How core is staying relevant in a changing market 
Core remains vital when assembling a soft drinks fixture – driving revenue and profits for the vast majority of stores. In light of trends such as shoppers more frequently trading up, health and international flavours, however, knowing how the biggest brands are adapting and innovating within their core range is crucial.
Health and wellness is a key trend within the category when it comes to influencing purchase decisions – and this has been exacerbated by the arrival of the Soft Drinks Industry Levy last year. To keep up with the demand for low- and no-sugar soft drinks, major brands like Coca-Cola European Partners (CCEP) have taken measures to innovate within its core cola range.
"Last March, we launched Diet Coke Feisty Cherry, Diet Coke Exotic Mango and Coca-Cola Zero Sugar Peach to tap into the £170m flavoured cola sub-category," says Amy Burgess, senior trade communications manager at CCEP.
"The three varieties have proved popular, with sales topping £20m, of which 60% are incremental to the cola segment," she explains.
Similarly, Lucozade Ribena Suntory's (LRS) reformulations over recent years have resulted in the reduction of the amount of sugar in Lucozade Energy, with a no-sugar alternative also now available.
Scott Meredith, the company's sales director, says: "We've also reduced the sugar content in Orangina. Retailers should ensure Orangina Light is on their shelves so shoppers have low-sugar options. Having the right range available helps retailers to drive sales from consumers looking for healthier carbonated soft drinks."
Barr Soft Drinks has also responded to this by introducing new low- and no-sugar options across its key brands, with 99% of its range now sugar levy-free.
Adrian Troy, marketing director at Barr Soft Drinks, explains: "We have reduced the sugar levels on all of Snapple's six varieties. Rubicon Still Fruit Drinks has also been relaunched, with the 'regular' range reformulated to be levy free."
Moreover, products that offer added benefits, such as multi-vitamins and protein, or are low in calories, continue to be popular, and with the new tax in place, Red Bull says consumers are swaying more towards options that offer this.
Mark Bell, strategy and planning manager at Red Bull, says it is vital retailers offer low-calorie alternatives – meaning a higher proportion of space should be dedicated to low-calorie products.
"Diet is worth £144m, which equates to 11.3% of the sports and energy category, increasing by 1.7% from last year," he says. "Growing at 7% to £31.9m, Red Bull Sugarfree 250ml is the number-one low-calorie sports and energy drink."
How niche products are staking a claim for space 
Millennials, Generation Z – there are a thousand names for young people, but one thing that all industry figures agree on is that when it comes to the latest trends in food and drink, this is where the shifts are happening.
Kirstie Hawkins, Whole Earth brand controller at Wessanen, says, as a category, premium adult drinks have been in strong growth among this demographic. "We predict flavours like elderflower and ginger will continue to be popular this year, while more natural versions of the nation's favourites like cola and lemonade will also perform strongly," she explains.
Jen Draper, marketing director at Franklin & Sons, agrees, saying in line with current trends, there is an emphasis among millennials for premium drinks that offer 'added experiences'. "Our research found the drinking experience is just as important as the drink itself.
"This 'perfect drink' should attract an average of 74 'likes' when it is posted on Instagram.
"That is why our new Infused Soda is designed to be served in a tall wine glass, over ice and garnished with fruit, tying together all the elements of a cocktail and offering the taste to be created at home."
And big names are taking a leaf out of these smaller brands' books and bringing their own trend-focused brands to market. CCEP is developing its core ranges to expand into emerging segments, such as health.
"Last year, we launched Fuze Tea into the UK market. Millennials are the largest iced tea drinkers, and as well as being increasingly health conscious, they are also looking for new flavour options," says Burgess.
Another way to spice up your soft drinks range can be by installing a slush machine. With profit margins typically around 75%, tempting customers with a slush rather than a can or bottled soft drink will significantly increase your profitability.
Peter Campbell, managing director at SnowShock, says self-serve machines sell up to 50% more than regular soft drinks, and in the summer of 2018, those retailers selling slush increased profits by 40% on average.
It's most recent innovation, Frappino, is a chilled coffee, chilled and dispensed into a domed lid cup – catering to a target market of 16- to 24-year-olds.
"The majority of retailers sell slush all year round, and even though it will slow in the winter, sales won't cease altogether. If it's a new product to you, it will sell whenever you introduce it. The initial sales from new outlets can be jaw dropping, whatever the time of year," adds Campbell.