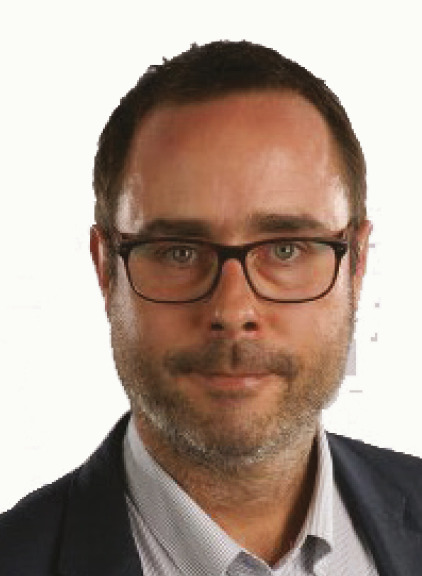 In March 2021, when Iceland unveiled its first Swift convenience store in Newcastle, I must confess that my initial reaction was that we were hardly short of convenience store chains in the UK.
It was almost exactly a year after this first store opened that the second was unveiled, this time in the eminently more convenient – for me – location of Wembley.
While I am yet to be convinced that the UK market has enough capacity for another c-store chain, I was incredibly impressed when I made my first visit to the Wembley store.
From Iceland's perspective, the new concept gives it options for some of the smaller stores in the Iceland estate, and, indeed, the company has already noted that Swift has performed more strongly than other Iceland stores in terms of like-for-like sales.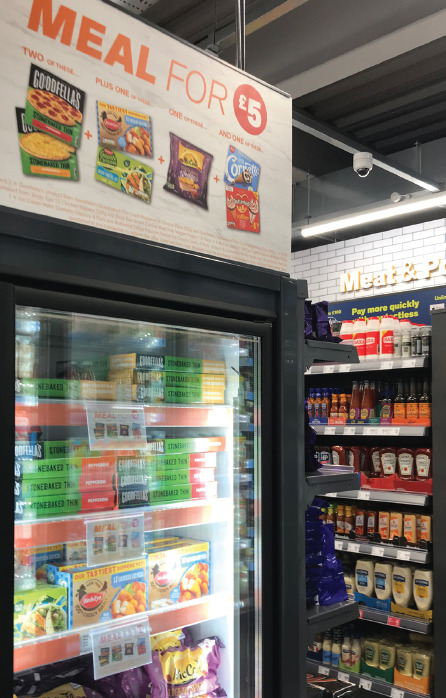 It might also open up another avenue for organic expansion on high streets around the country. Either way, it represents a complementary growth channel alongside the mightily impressive Food Warehouse concept.
The look and feel of the store is splendid, with nice flooring and an elegant tile effect above the shelves, complemented by sleek graphics that make navigating the store incredibly easy.
As a convenience concept, there is a very strong focus on 'food for now', with the usual components of sandwiches, salads, drinks, crisps and confectionery all present and correct, complemented by a Costa Express machine and a Tango Ice Blast dispenser.
The range is great in this regard, including what was a surprise for me – the extensive presence of Co-op private label, a presence that carried on into areas such as ready meals, pizzas, and chilled meat and fish.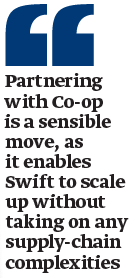 I was initially puzzled, but it soon became clear to me this was an incredibly logical move for Iceland, given that its food-to-go proposition in its core estate is negligible, and that setting up a supply chain for an initial handful of shops would make no sense whatsoever.
Partnering with Co-op is therefore a very sensible move, as it enables Swift to scale up without initially taking on any burdensome supply-chain complexities.
The produce section was surprisingly extensive, with chilled and ambient also representing a very credible offer that will cater to almost every conceivable shopper requirement.
The frozen range was very compact and comprised well-known brands alongside some of the Iceland exclusive ranges such as TGI Friday, Greggs, Chiquito and Harry Ramsden's.
If there is room in the UK market for another c-store chain, then this impressive offering could certainly fit the bill.
Read more of our expert opinion on the independent retail sector