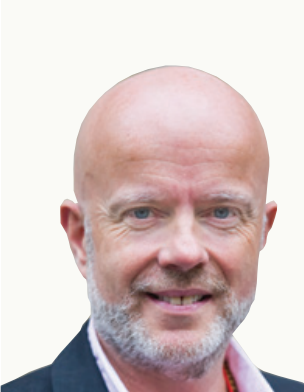 Last month, we discussed creating a safe environment for people to thrive in. Having that safety in place enables us to be more authentic. Here are my 10 principles of being an 'authentic' leader.
Be your purpose
To be a truly authentic leader, you need to be clear on your purpose – why you're here, why you get up in the morning and what the whole point of your life is.
Be in flow
This is defined as doing what you love and are really good at. Within Thornton's Budgens, we focused on making sure most people in the organisation spent as much time as possible in flow. Happy people who are in flow will energise your business.
Be of integrity
I believe that you need to be in a state of integrity with yourself and others. That means being congruent with your values and beliefs, and it starts with being honest with yourself. Being in integrity with others is crucial to so many aspects of business life and would have prevented some of the chronic business failings of recent times.
Be clear and consistent about who you are and what you stand for
If you do this, people will know where they stand with you and be willing to follow you. I know my personal clarity helped me to bring the Thornton's Budgens team with me on an amazing journey.
Be organised
In today's 24/7 e-world, it's easy to become overwhelmed and let some balls drop. If you're unreliable and chaotic, it's almost impossible to be an effective authentic leader
Be appreciative
Appreciating people is one of the easiest ways to build relationships and help people feel valued. An authentic leader appreciates people every day and does it naturally, not just for gain.
Be humble
Humility is one of the most underrated leadership qualities. Too many leaders are too full of themselves – and that doesn't encourage people to open up to you.
Be vulnerable
Having the ability to admit that you don't know something, or that you are scared or in pain, enables you to be honest and show your moral principles. For me, vulnerability creates trust and psychological safety.
Be present
Being in the present moment means being fully aware of what's happening right now. How often do you find yourself in your mind, thinking about stuff that happened years ago or worrying about the future? Or in a conversation, planning what you're going to say when the other person finishes speaking? Being fully present at all times is easy to say and really hard to do.
Be trusting
I added this principle after I sold the Belsize Park store. In discussions with the team during my leaving process, the most significant aspect of the heart journey for them was the trust that they felt from me and the leadership team – trust that helped them to grow their confidence and truly be themselves, knowing it was safe to do so.
Read more of our expert opinion on the independent retail sector