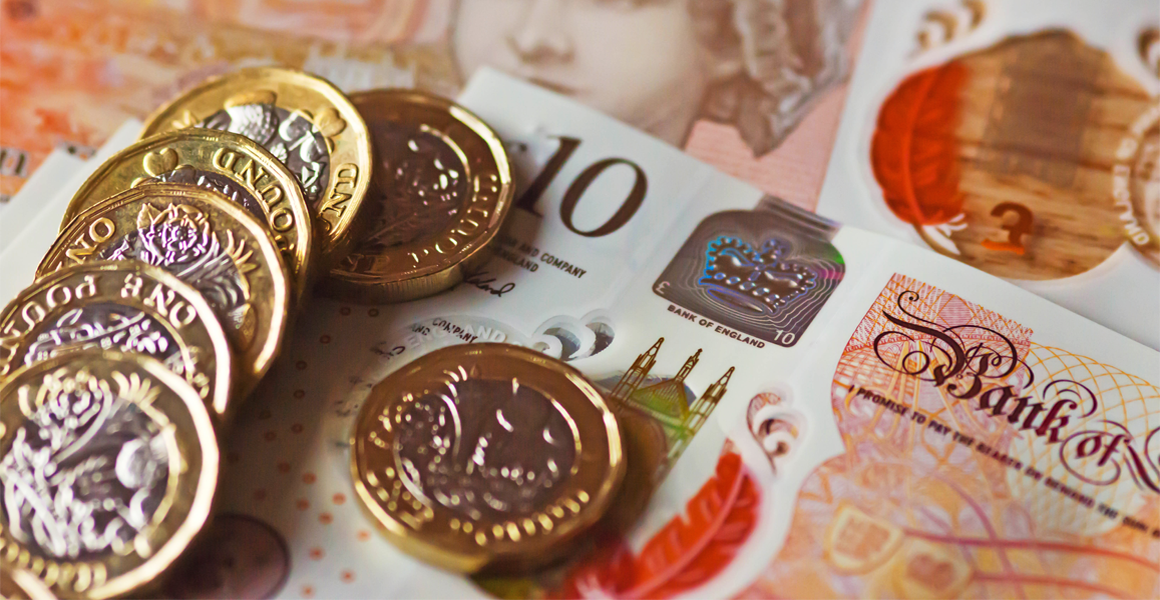 Inflation and cost rises: is now the time to invest towards higher-margin customer missions?
It's hard to see beyond the topics of costs and their impact on the viability of independent food retailers in our media. These cost pressures are not unique to the UK and Ireland, and are seen in convenience, foodservice and grocery retailers across the world.
Some retailers will become insolvent – the cost of this has also risen – and many will see their profitability massively reduced to a point where investment in customer service and growth is impossible. Our industry associations are prioritising this in discussions with governments.
It is important, however, to remember that these issues are caused by our governments, so it is questionable if they can be left to fix them.
'Cost-of-living crisis' puts strain on local shops
In my opinion, we should take control of our destinies and not rely on politicians who supported countless, daft livelihood restrictions since June 2020.
I'll leave it to the official inquiries to call out the incompetence that created this 'perfect storm', but wonder why we chose to follow regulations such as the ban on purchasing 'non-essential items'; exercise outside only once a day; gyms closed, but fast-food outlets open; Scottish pubs being allowed to open, but not sell alcohol, and fines (in Wales) for going to work, but not to the pub.
What can we do to ensure that we thrive and not simply survive?
Perhaps the big question is whether it's now time to change our retail strategies and business models to deliver more profitable customer missions and move away from an over-reliance on standard grocery and national brands that are universally available?
Recent announcements on wholesaler delivery surcharges, huge rises in energy prices, the increased cost of refits, National Insurance and wage increases, and the cost of global shipping each affect our cost of goods and store operation. It's almost impossible to substantially increase the retail price on core grocery as our national retailer friends are marketing 'Aldi price match' and other value-based promotions.
Independent retailers buy up supermarket sites as inflation continues to bite
Added to this is the rapid advance of well-funded technology companies offering convenience to our customers, from Amazon Go's 'Just Walk Out' tech, to Gorillas, Getir, GoPuff and others offering 10-minute ultra-convenience delivery for a fee that many of us are happy to pay.
Some politicians and unions are demanding the continuation of Covid-19 customer restrictions, such as the wearing of face masks in shops. This is business destructive as it discourages store visits and pushes our customers towards foodservice and retail delivery apps.
My MP has been asked for the peer-reviewed science on face masks and social distancing, and I am yet to receive evidence for their use in retail.
Remember, they are not employed in foodservice and hospitality in England.
EXCLUSIVE: Energy crisis 'sharks' are mis-selling utility contracts and costing retailers thousands
What is to be done?
The positive data is that more than 90% of retail purchases today are made in store, and consumers want to support local shops – independent and corporate – provided they sell what we want and offer experiences beyond the basic transaction.
Aldi UK has discontinued its Deliveroo relationship as data shows that customers are increasingly returning to stores. What can we learn from and how can we utilise current consumer behaviour data?
Let's start with our fantastic strengths: we're local, often community-based, bring employment and we can offer personal customer service and local foods. To profitably leverage these, I believe we must invest in five critical areas:
Make proprietary fresh food for today our lead mission
Increase customer convenience using 'Scan, Pay & Go' technology
Forensic check our not-for-sale products and services
Visit and learn from the best UK and Ireland retailers
Proprietary fresh food for today
All customers eat and drink three times a day: that's 1,000 sales opportunities every year. Fresh food is a relevant purchase to every customer. In comparison, tobacco is an irrelevant category to 80% of customers. Go for it and change your retail strategy.
Irish retailing is hugely competitive, and consumers demand top-quality food solutions from local retailers. Retailers offer proprietary day-part meals and often have full delicatessen counters. Foodservice is typically 50% of store sales or higher and drives an overall store operating margin of around 40%. With the average margin required to 'switch on the lights' being 20%, then proprietary fresh food makes the difference between thriving and surviving. Make your food proprietary and business will thrive.
Soaring energy costs will force retailers to close stores
Using technology and increasing convenience
We have been slow to embrace technology that will reinvigorate our physical spaces and allow the human element to flourish. Examples are electronic shelf-edge labels and Ubamarket's Scan, Pay & Go app, which does away with the need for self-service tills (and eventually all tills), and where it is used has increased basket spend by 20%.
We can 'bring the magic' to our stores when staff bandwidth isn't monopolised by the cash register. The 'Just Walk Out' technologies being trialled by Aldi, Sainsbury's and Tesco are fantastically convenient, but currently too costly for independent retail.
Forensic checks
We are creatures of habit and rarely change our suppliers or service providers. We should. One leading retailer has reduced the cost of his not-for-sale packaging by 25% through a supplier RFP process. Others are reducing service costs by consolidating buying power. There is money to be made here.
English councils worst for business rates relief advice
Visit and learn
It's lazy retailing to look only at our own stores or others within our symbol groups. There are UK and Ireland retailers growing their sales through a strategic focus on technology, proprietary fresh food and other profitable missions, such as coffee, gifting, horticulture and specialist pet foods.
Destination retailers such as Eataly and 'retailtainment' centres, such as Daylesford Organic and Petersham Nurseries, are great sources of ideas and new products.
Plan your changes now. betterRetailing can help. Do not bank on others to do this for you.
Read more of our expert opinion on the independent retail sector