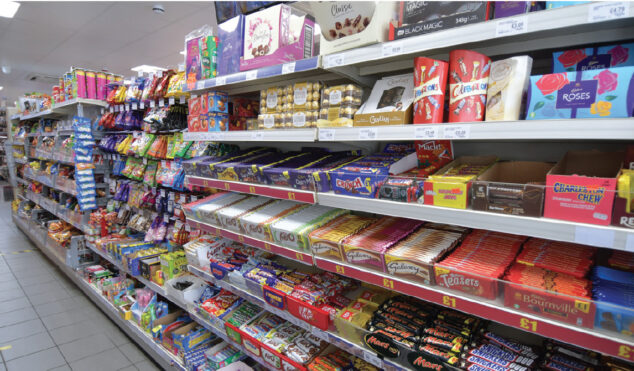 The Scottish government earlier this month published its much-anticipated consultation on restricting promotions of food and drinks high in fat, sugar and salt (HFSS), which runs until 23 September.
Essentially, it seeks views on restricting the promotion of confectionery, cakes, crisps, savoury snacks and sugary soft drinks at checkouts and front of store, and on multibuy discounts.
Say it quickly, and maybe it doesn't seem all so encompassing, but the reality is rather different.
Retailers are going to have a lot to think about over the summer, but don't they already have enough on their plates?
Price promotions, for one, are an important tool for retailers to show they are delivering value to customers – any restrictions are going to impair this.
Then we have potential restrictions on location of promotions.
Granted, if it is a superstore or a large retailer, there may be room for manoeuvre, but some shops are of such a small size, what will they be expected to do in order to comply and at what cost?
OPINION: Healthy Start scheme is a great way to help your community – James Lowman, chief executive, ACS
The intention is that these proposals will apply to any place – including online – where in-scope products are sold to the public including retailers, out of home, wholesale and other outlets, though there will be some exceptions.
The national economic recovery from Covid-19 is a key priority, and the Scottish convenience sector is very much front and centre of this.
If, however, convenience stores are to remain 'open all hours' through this disruptive trading environment, there needs to be a conversation around all of these proposals including exemption criteria for the sector, in terms of internal-floor-area limits and number of employees. Watch this space.
Read more of our expert opinion on the independent retail sector