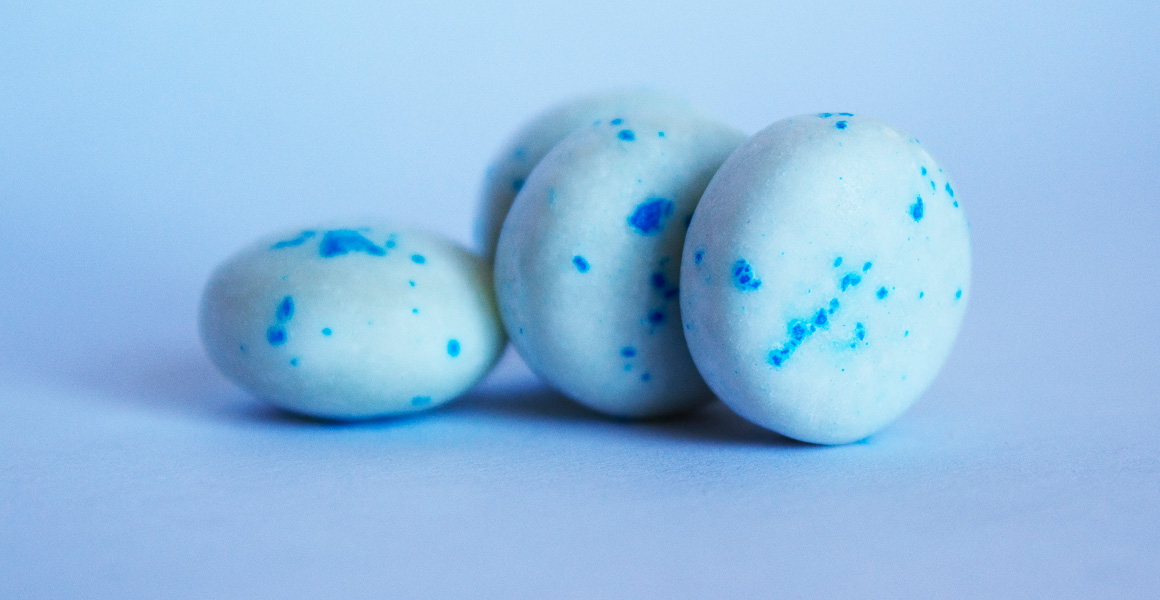 Comparing the prices of mint products
Behind the numbers
Fifty-nine per cent of total mint singles sales come from convenience stores, with the segment accounting for 20% of all sugar singles sales. There's an opportunity to boost profits, but what are the key lines to stock? 
Retailers are widening their margins with Polos, with 66% charging above the most-common price on the Original and Spearmint varieties. These retailers are charging up to 90p and 80p, up to 40p more than their most-common prices of 59p and 50p, respectively.
Mentos Spearmint has the biggest opportunity for higher profits. Eight-one per cent charge up to 99p, with just 19% sticking to the most-common price of 49p.
Trebor Softmints are more price-sensitive. Seventy-six per cent of retailers stick to the most-common price of 70p with Softmints Peppermint, with 75% doing the same for the Spearmint variety. This could be due to retailers looking to boost impulse buys. 
Mints price checker
POLO 34G
Use the price-checker chart to see what the most common prices are for a key line in the category.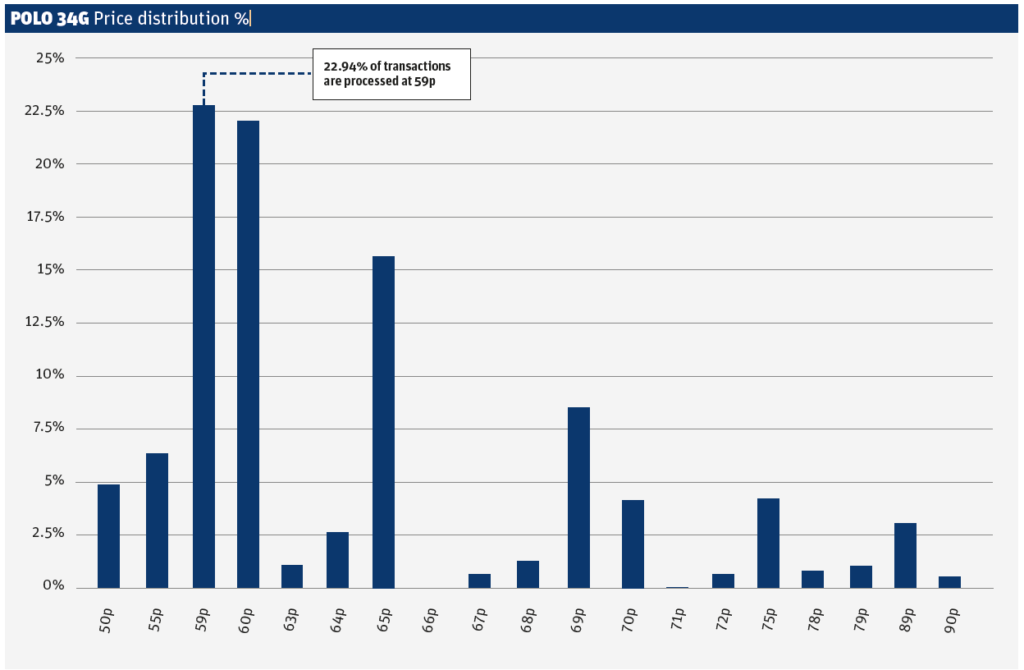 Retailer views on mints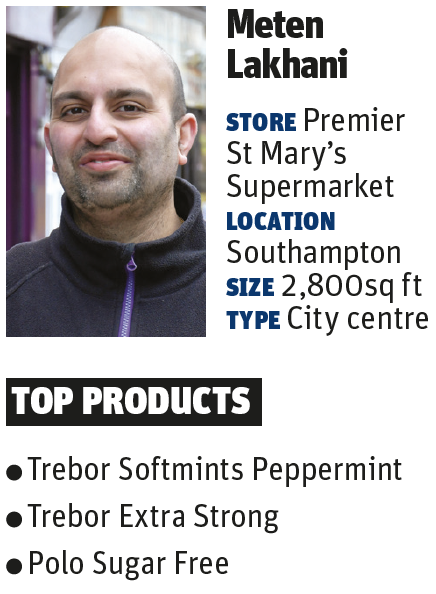 "It's a category that lends itself to on-the-go sales mainly. A lot of our sales come from a unit under the counter. Some brands we don't see reps for. I haven't seen a Nestlé Confectionery rep for many years, but Mondelez International come in often. We also have bagged mints with confectionery, and we have Happy Shopper Mint Imperials as part of that. They're popular with middle-aged people and older, not the young. If young people want a mint flavour, they'll pick up some gum – mints are just seen as for older people."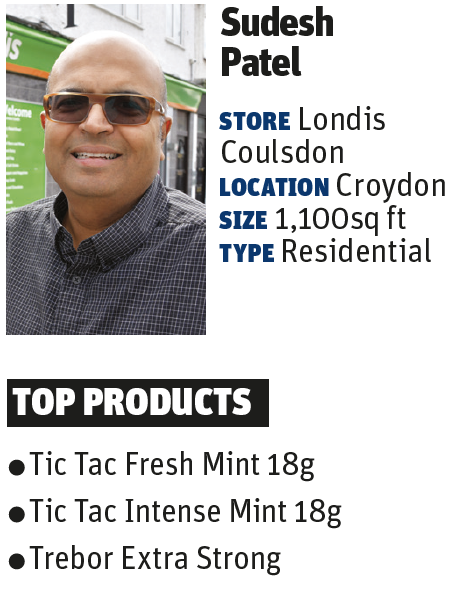 "Mints are mainly an impulse line for me, which I keep by the till. Sales aren't great for the category – the only line selling consistently well is Tic Tac. We also have bigger bags which go with the bagged sweets, but they're not a great seller. It's an age thing – the older generation love mints, but they aren't coming in to shop with us as much and young people aren't that bothered. Polos have died a death – we hardly sell any now. Trebor Extra Strong Mints are the other main sellers. We don't have any own-label brands."
Mint product price distribution
Use the price distribution table to see the range of prices being charged on 12 key lines.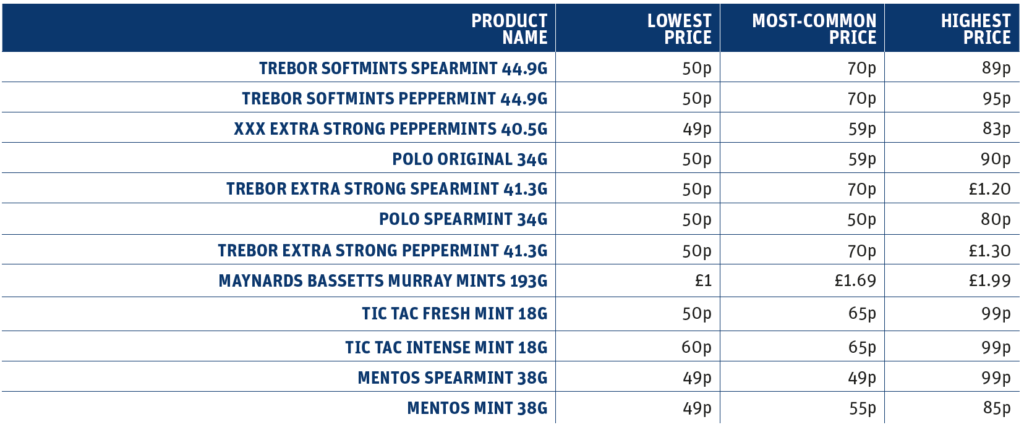 Must-stock mint products
Use the must-stock products chart to see the percentage of retailers charging above, below and at the most-common price.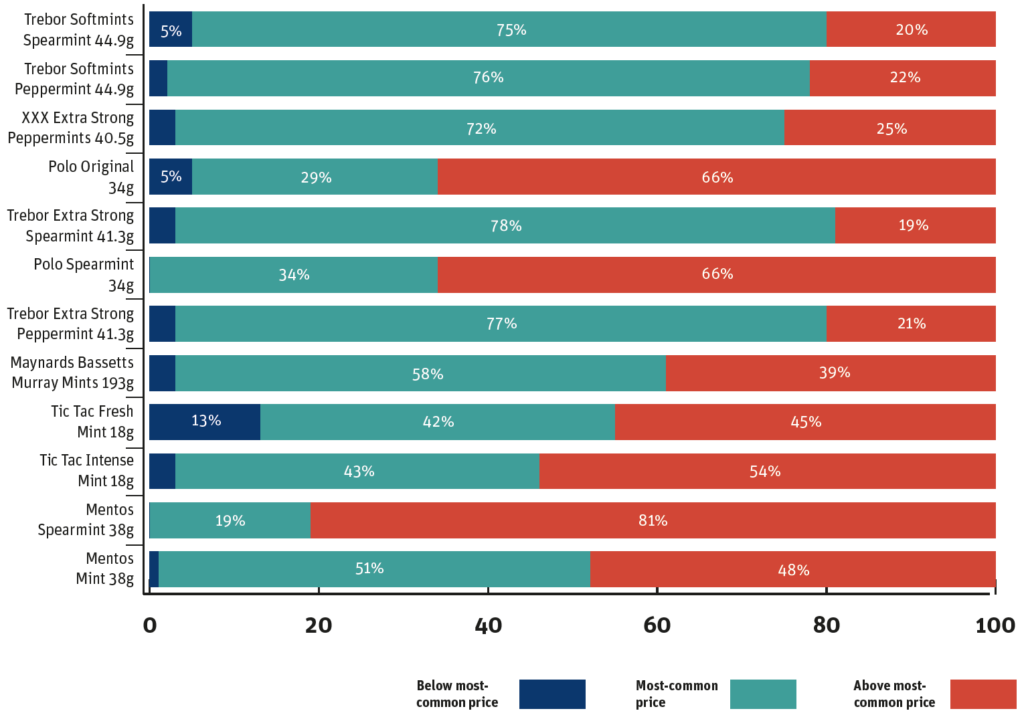 Read more Pricewatch and get expert product price comparison analysis and retailer insight on all the key products in your store

Data supplied by the Retail Data Partnership, a specialist data and EPoS supplier committed to serving the independent retail sector