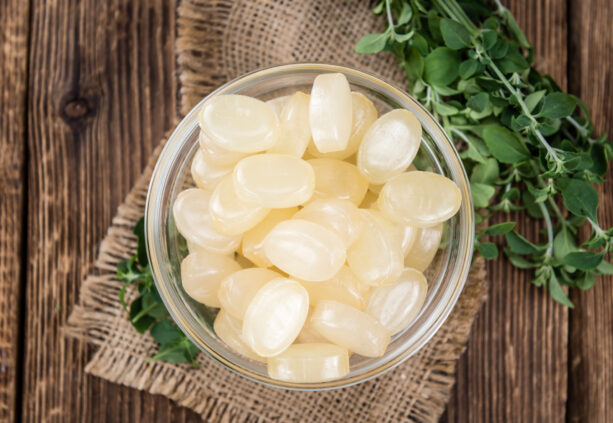 Comparing the prices of medicated confectionery products
Behind the numbers
Medicated confectionery has grown in importance since Covid-19 and is ideal for on-the-go consumption. But where in the category can retailers achieve higher profits?
Across most lines, the difference between the highest and most-common price is quite low, but there are a few exceptions. Take Strepsils Honey & Lemon 16s. Sixty-two per cent are charging up to £3.99 per pack, £1 more than the most-common price set by 38%. Another opportunity to grow profits lies with Tunes Cherry Menthol Sugar Free, which 85% are selling for as much as £1, compared to the 56p charged by just 15%.
Elsewhere, the Lockets range has a clear upper limit, with no retailers pricing higher than £1 across the three lines analysed. That is 25p more than the most-common price across two of them and just 15p more than Honey & Lemon's, set by 69% of retailers, indicating price-consciousness by shoppers.
Medicated confectionery price checker
HALLS SOOTHERS BLACKCURRANT 45G
Use the price-checker chart to see what the most common prices are for a key line in the category.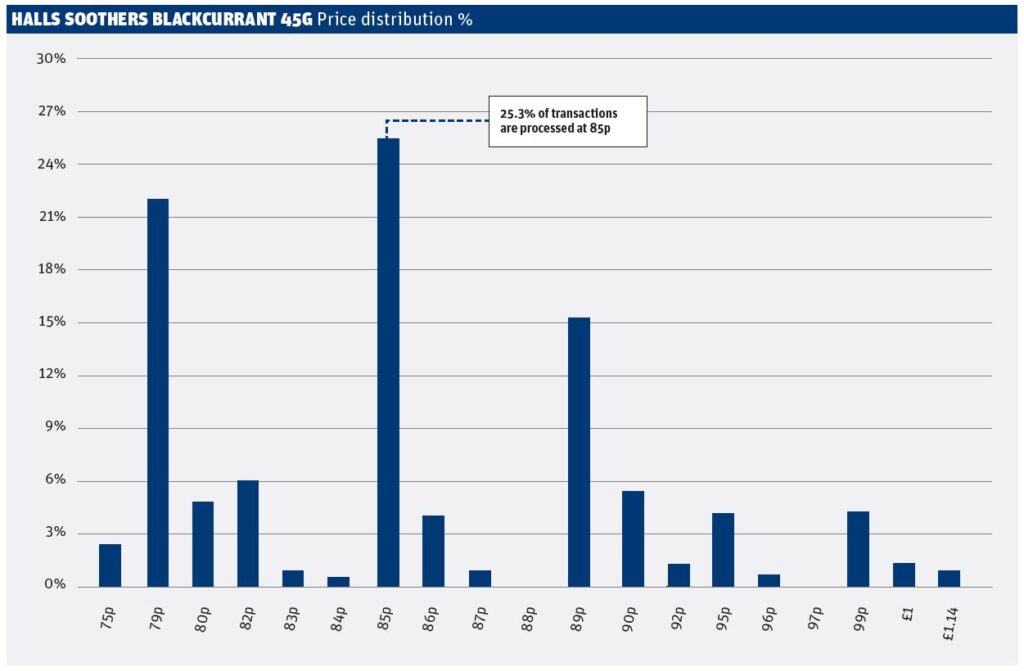 Retailer views on medicated confectionery products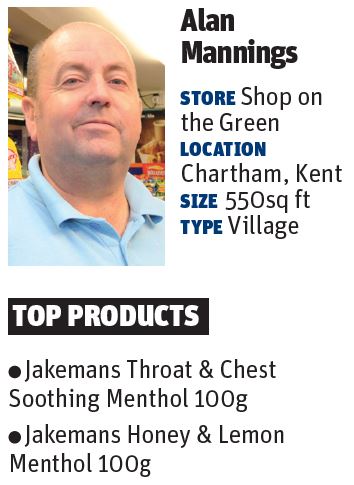 "It's quite an important category, especially during the winter we have to keep up with stock. We keep them just to the right of the counter, they sit in a top row with other sweets as a confectionery offshoot. The range stays the same all year round, we don't flex seasonally. We've got 10 different lines all in tubes or packets. Our Jakemans lines are our biggest sellers, which is due to the age of our customers. It's also a consistent category, I've never seen any new products, and menthol and lemon flavours are very popular.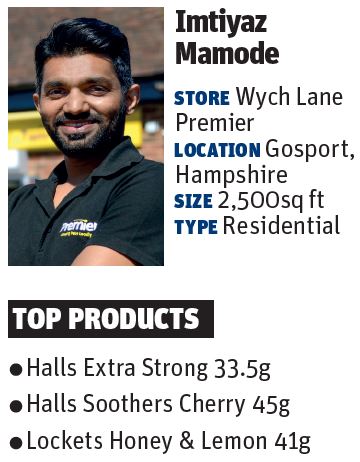 "We have around eight lines, no more than that. We have them in a medication area with other health items – it's in the third aisle in the store. The category is popular in winter, but our general sales are pretty good. Because we keep it next to the other medication, customers usually buy it as well, which is good for all year round. They're still stronger in winter. Single packs are all I stock. it's a category that trades in the big brands – Lockets, Halls Soothers – although we strangely don't sell a lot of Strepsils."
Medicated confectionery price distribution
Use the price distribution table to see the range of prices being charged on 12 key lines: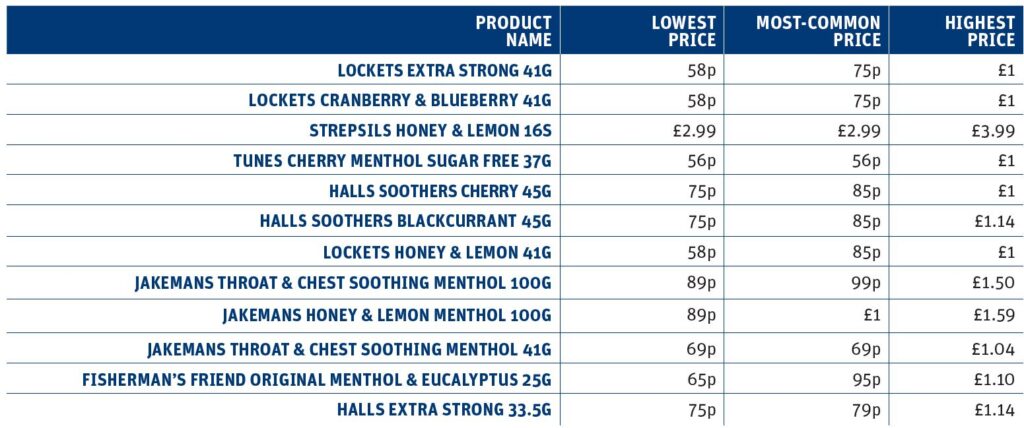 Must-stock medicated confectionery products
Use the must-stock products chart to see the percentage of retailers charging above, below and at the most-common price: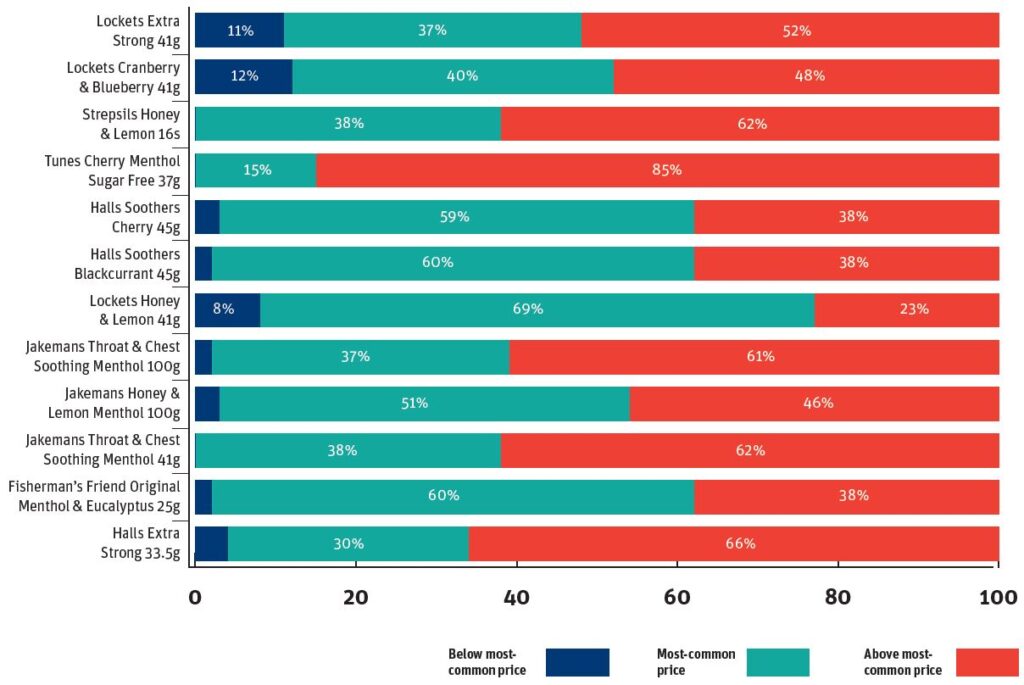 Read more Pricewatch and get expert product price comparison analysis and retailer insight on all the key products in your store

Data supplied by the Retail Data Partnership, a specialist data and EPoS supplier committed to serving the independent retail sector