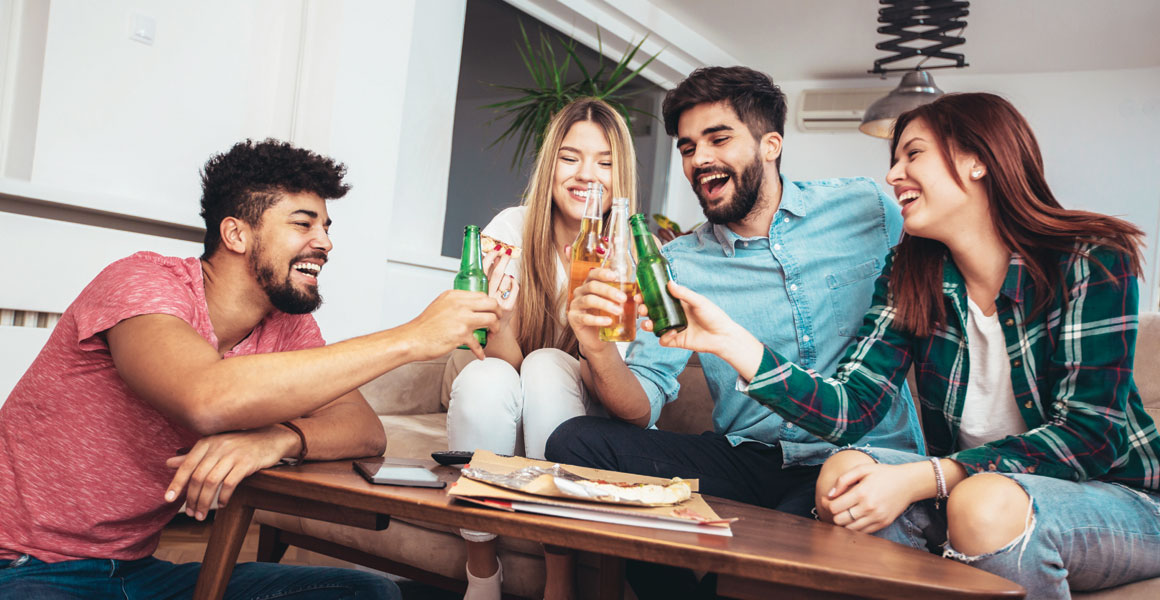 From toilet roll to alcohol, the broad range of products available in multipacks gives retailers a lot to be excited about. Alex Yau speaks to retailers and suppliers for their advice on selling them
Independent retailers will no doubt be looking at how they can make the most of upcoming events such as the World Cup and the Royal Wedding. Shoppers will be organising social gatherings for these events and multipacks, from alcohol to paper plates, will be high on their grocery lists as a result.
Wholesalers are also increasing their promotional activity around the format, which promises decent margins for retailers who charge RRP. Booker, for example, says retailers can make margins of 43.4% on an 80-pack of PG Tips, while potential margins for a 24-pack of Becks Blue are 24.4% when bought from Bestway.
RN asked major retailers and suppliers about how they're making the most of the format.
Raj Aggarwal, Spar Hackenthorpe, Sheffield
Major events provide a good sales boost: Go back a few years and you'd never see any demand for multipack products as a retailer, but now they make up more than 30% of my overall sales, giving me a margin of around 20%.
My best-selling multipack products are the six-bag packs of Walkers Crisps or the four-packs of Mars chocolate. It's definitely an essential format nowadays because customers see them as good value for money.
Events help boost sales by more than 10%. Shoppers want enough snacks and drinks for parties and it's more of an inconvenience for them to stock up solely with the single format.
Top tip: Don't be afraid to mix your categories up when there's a major event on. The World Cup, for example, will lend itself well to alcohol, snacks and kitchen roll.
Paul Gardner, Budgens of Islington, London
Make use of your surroundings: We make margins of 30% with multipack products but we can't really focus on them a lot, being on a busy high street without free parking throughout most of the week. Customers don't really want to carry around big crates of beer or 24-packs of toilet roll home with them, but they are a good product to have in our range on certain days of the week.
Parking in London is free on a Sunday and we see sales of multipacks increase the most during this day of the week. Sales normally grow by more than 10% and we have customers packing their cars with beer, crisps and various other multipack items.
Top tip: Reduce your range down to what you know will sell well. Just because one multipack product works elsewhere doesn't mean it will in your area.
Ranjan Patel, Marsh Hill News, East London
Stick with the essentials in a smaller store: I have a 500sq ft shop and I can't really focus too heavily on multipacks because I don't have enough room on the shop floor or my stock room. I only focus on what I know will sell.
There are a lot of families around the area and that's the customer base I target my multipacks at. The six packs of Andrex, for example, have a 30% margin when I charge at £1.19. The results are fairly similar when I place multipacks of chocolate by the till.
These items are essential buys and will move off the shop floor quickly as a result.
Top tip: Snacks and drinks aren't the only categories you should be focusing on. Toilet rolls can be popular sellers as well.
Come back tomorrow for part two of our multipack special