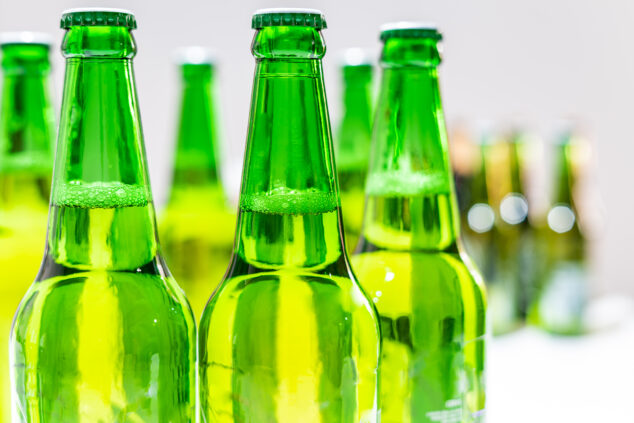 Comparing the prices of low- and no-alcohol products
Low- and no-alcohol lines have a retail sales value of £150m in the UK, and there is manoeuvrability for retailers to drive margins.
Take Guinness Malta Stout 0%. Sixty-nine per cent are selling it for up to £1.59, 50p more than the most-common price of £1.09, charged by 23% of retailers. There's a similar opportunity to increase margins with Peroni Libera 0.0% 330ml, as 65% are selling it above the most-common price of £1, pricing as high as £2.99.
Furthermore, 54% of retailers are pricing Beck's Blue six-pack for up to £6.49, compared with its most-common price of £4.99.
Retailers are more cautious with Guinness Draught 0.0% four-pack, with 77% sticking to the most-common price of £4.99, and just 17% stretching to £5.50. Similarly, 76% of retailers are selling Budweiser Zero four-packs at their most-common price of £3.99. This is due to the brand accessibility and the demand to be more competitively priced.
Low- and no-alcohol profit checker
"Our range is bigger than it used to be. We've got multiple varieties of low- and no-alcohol lager and anything that's available direct from Londis. We try to make sure we've got that whole range, so we've got a couple of low- and no-alcohol beers and wines.
"Budweiser, Heineken, and Stella all do well, and Eisberg is a good wine option. We stock Gordon's 0.0%, which we've not sold any of yet, but we need to persevere with it. Alcohol-free is more important than it used to be when it was just Beck's Blue down on the bottom shelf."
"We've got a good customer base for non-alcoholic beers – they do well for us especially at this time of year, but they sell throughout the year. They are good products available in comparison with where they were a few years ago. We group them together in the chiller so customers can see the variety of choice we have straight away.
"We also have non-alcoholic prosecco and Gordon's 0.0%, which aren't as popular as the regular, but are an option. I ordered the new Guinness before Christmas, and we'll be stocking it as soon as it arrives."
Must-stock low- and no-alcohol products
Low- and no-alcohol products price distribution chart

Read more Pricewatch and get expert product price comparison analysis and retailer insight on all the key products in your store

Data supplied by the Retail Data Partnership, a specialist data and EPoS supplier committed to serving the independent retail sector