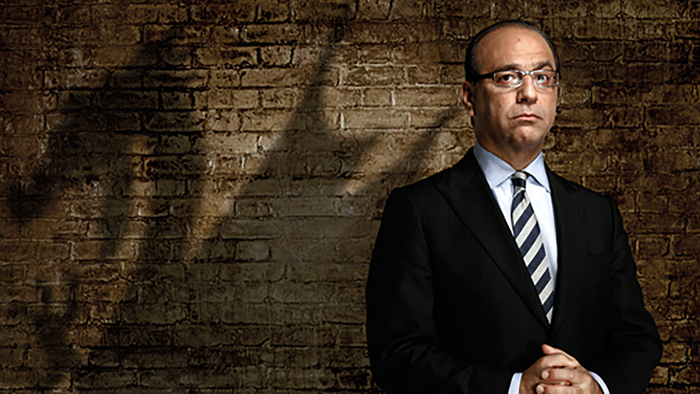 Route to the top
Born in Cyprus, Theo Paphitis came to the UK with his parents aged nine, and was running his school's tuck shop by the time he was 15.
An initial job at an insurance broker proved unsatisfying, so he went on to sell watches, then mortgages for Legal & General. At 23 he set up his own property finance company, before investing in and ultimately becoming chairman of NAG Telecom.
Having marketed NAG's products through Ryman, he eventually bought the company, and established a reputation for turning around struggling businesses. Later, Boux Avenue and Robert Dyas were added to his retail portfolio. He was also chairman of Millwall FC from 1997 to 2005, and a highly visible media career, including being a regular on BBC's Dragons' Den.
Key achievements
Acquired Ryman when it was in administration, and took the company to a turnover of £120m.
In 2006, Paphitis sold his stake in lingerie brand La Senza for £100m.
Set up lingerie chain Boux Avenue in 2011, growing it to 21 UK stores, and four internationally, by 2013.
After becoming chairman of Millwall in 1997 the company reached the 2004 FA Cup Final, and he worked against football hooliganism.
Lessons for your store
Never settle – Paphitis has demonstrated a relentless drive to acquire and improve new businesses.
Spot your opportunities
Keep it simple. He says: "There are three reasons to be in business. To make money, to have fun – and to make money."