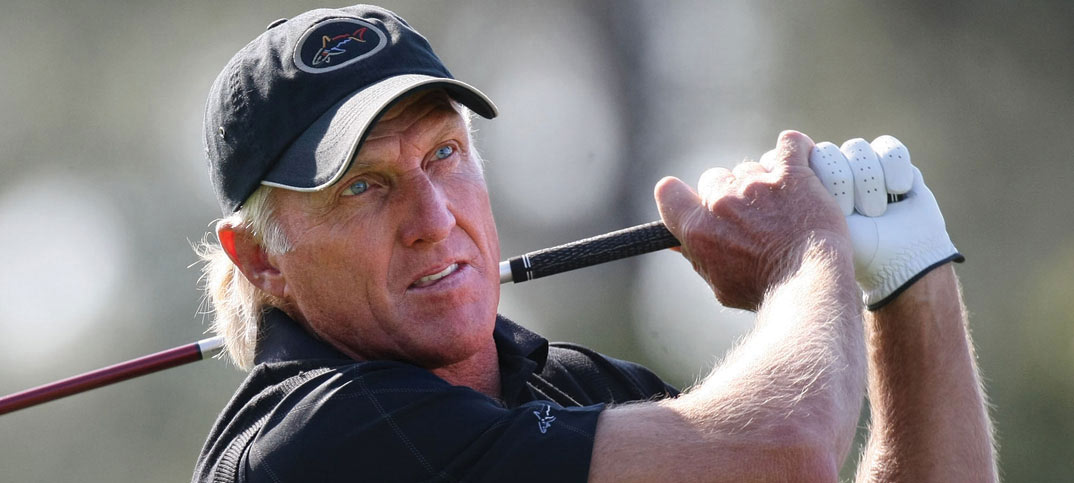 Also known as 'The Great White Shark', Greg Norman was one of the world's leading golfers in the 1980s and 1990s as well as an efficacious off-course entrepreneur.
He established his own course design in 1987 which he named the 'Greg Norman Golf Course Design'. This company has constructed more 70 courses worldwide. He also founded a winemaking company, Greg Norman Estates Wine, and his first wine got rave reviews. He is also the owner of the Great White Shark Enterprises which is a multi-national corporation with interests mainly in golf and golf lifestyle. He lives in Florida with wife Laura and two children.
Key achievements
Norman spent 331 weeks as the world's top-ranked golfer in the 1980s and 1990s
He has won more than 85 international tournaments in his career, including two majors – The Open Championships, in 1986 and 1993
Merrill Lynch Shootout is a team golf event hosted by Norman. Hosting the event benefits CureSearch National Childhood Cancer Foundation.
Lessons for your store
Do your homework – Norman claimed it was the amount of golf he played that made him such a good businessman.
Find a confidence boost – Success breeds success, so find what you're good at.
Winning is about your heart, not your head – Norman never feared anyone on the course because he wasn't afraid to fail.