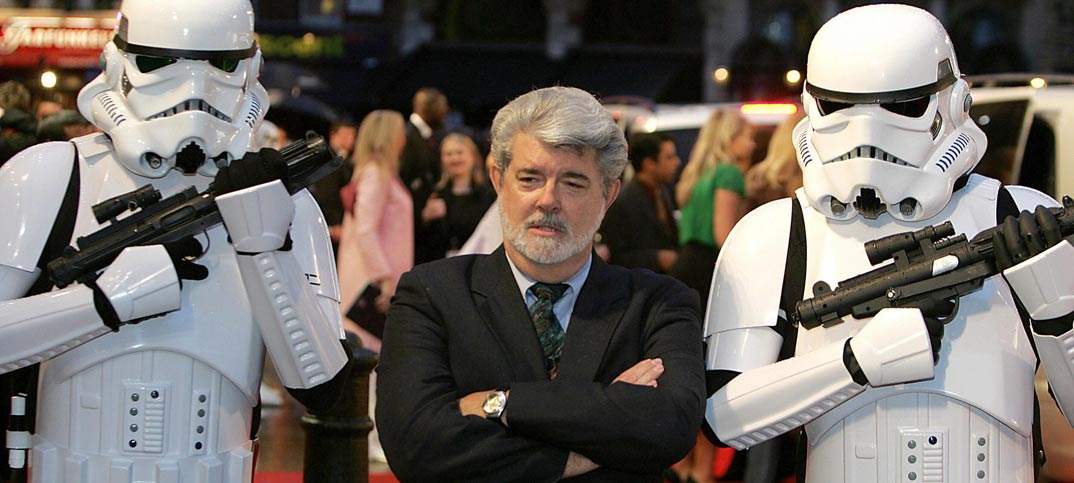 George Lucas is best known for being the creator of the Star Wars and Indiana Jones franchises.
After graduating from the University of South California with a degree in fine arts of film, he began his career by making science fiction films and mock documentaries.
When negotiating with 20th Century Fox in 1975 for his new film, Star Wars, Lucas cut his directing fee by $500,000 in exchange for ownership of the film's merchandising and all sequel rights. Following the success of the first Star Wars film, Lucas produced and co-wrote the rest of the trilogy.
He went on to produce a variety of films, including the three Indiana Jones movies, for which he earned well over $100m. Lucas then poured his fortune into digital experiments that would transform the film industry and returned to directing in the early 2000s, when he produced the Star Wars prequel trilogy.
Key achievements
Producing Phantom Menace, which broke all box office records, taking in an estimated $42m on its opening day.
Changing the way Hollywood makes films by setting the standard for modern commercial movies.
Launching the company Industrial Light & Magic, which improved the ability to film in motion for the Star Wars trilogy.
Lessons for your store
1. Know how to cut a deal in your favour – Lucas was clever about how he involved commercial investment.
2. Invest in resources that will make your life easier – as with Lucas' Industrial Light & Magic.
3. Don't lose your creative spark – Lucas' lively imagination inspired both his stories and business career.