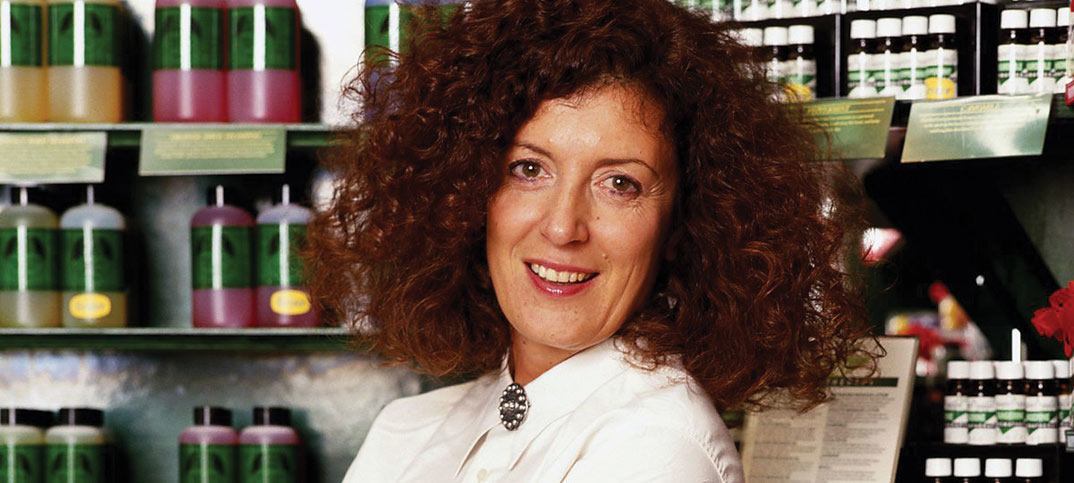 Despite having passed away in 2007, Dame Anita Roddick remains one of Britain's best-known female entrepreneurs.
Labelled the 'Queen of Green', the founder of The Body Shop viewed business as an agent of social change. The daughter of Italian immigrants, she opened the first Body Shop with a £4,000 loan. Then, by using a franchise model, the company got to the stage at one point where a new shop was opening every two and a half days.
Sales and profits grew by more than 50% per year and the group floated in 1984. Roddick came under fire in 2006 for selling to cosmetics giant L'Oreal, but today the Body Shop has 2,600 outlets in 65 countries.
However, she never herself realised her dream of changing the beauty industry from within. She died aged 64.
Key achievements
Pioneering the concept of corporate responsibility before the term ever became fashionable.
Combining business with activism, environmental sustainability, fair trade, human rights, local farming and an end to animal testing in cosmetics.
Roddick was a master at gaining free publicity and understood that marketing was about telling a story. Products rooted in tribal origins made customers feel good about what they were buying.
Lessons for your store
Have a unique vision – and be passionate about communicating it, even if, at first, it falls on deaf ears.
Mistakes make the best inventions and Roddick learned by 'doing' – she had famously never read a book about business in her life, but claimed this gave her a competitive advantage.
Be obsessed – Roddick's obsession drove her business success.